Rooney: Embarrassed by the attention but eager to be star of the Millennium
At 19, Wayne Rooney is already England's focal point. But, he says, he still has much to learn from his team-mates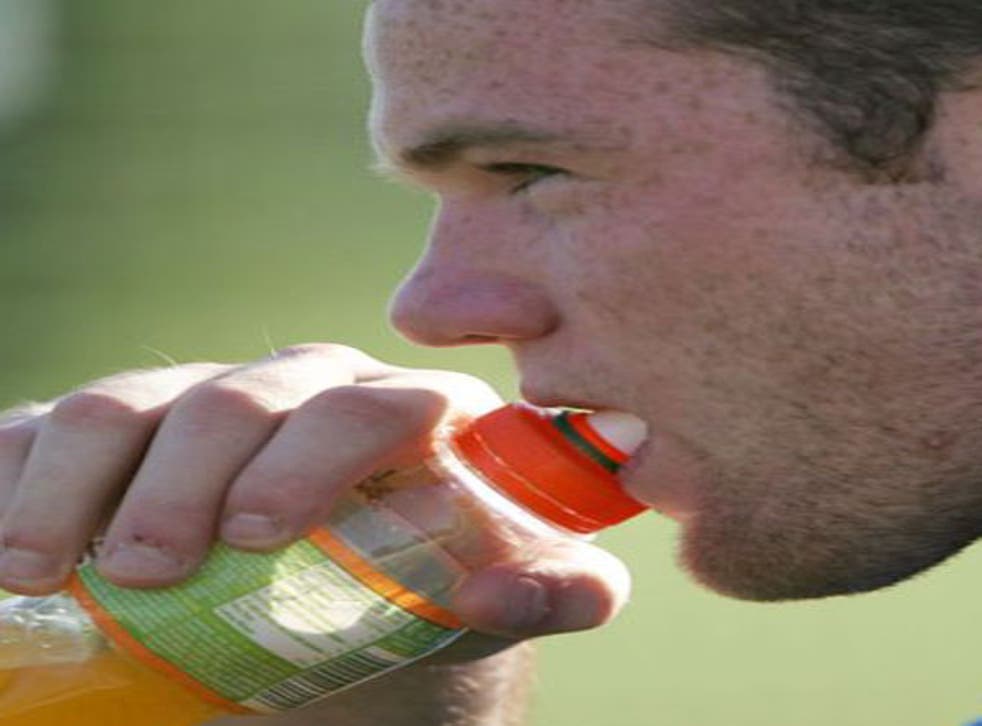 Three days before Newcastle acquired Michael Owen, they were given a brutal demonstration of the destructive capabilities of a great centre-forward. It came courtesy of Rooney who bludgeoned away at their defence, panicked experienced defenders into simple mistakes and joyfully bellowed obscenities into Sky's pitch-side microphones when he scored. On the grand stage, the 19-year-old is the type of striker who conquers rather than plunders and the Millennium Stadium is just his kind of place.
If Wales need reminding ahead of Saturday's World Cup qualifier that it was against them last year that Rooney made his international return following the broken metatarsal bone he suffered during Euro 2004. That day Rooney, scarcely eased back into Premiership life, was shifted to an unfamiliar new position behind Jermain Defoe and Owen. The heart-breaking news for Wales was that he seemed to love it there. Distributing the ball with ease, he dominated ­ dribbling around four opponents in the second half before Danny Gabbidon lunged in.
The teenager has been tough on himself since the defeat to Denmark, although no one who witnessed the capitulation in Copenhagen this month would pin any blame on him. "Horrible" was how he described having to sit through a video of that performance, the highlight of which was his 10th international goal. At his current rate of scoring he should pass Sir Bobby Charlton's international record of 49 by the time he is a mere 26.
"We [Manchester United] have had a good start to the season," he said. "The team's done well and I've managed to get a few goals too, so I'm happy with the way things are going and I hope it can continue.
"I think attacking-wise [with England] I can do what I want. I'm told I can just float and try to get on the ball and do what I can. But defending-wise we do have to keep our shape so that means I have to keep my discipline. It is difficult and it's a hard job. But it's good if it works."
David Beckham, Steven Gerrard and Frank Lampard might have met with Eriksson on Tuesday night and put their case for a 4-5-1 system, but it would not have been done without the strengths of Rooney in mind. He switches from the left to the right of Manchester United's midfield five, has played behind a strike pairing of two and now, still two months before his 20th birthday, his peers judge him worthy of the job of leading the line alone.
It is, these days, arguably impossible for Eriksson to pick a bad team as long as the name of Rooney is entered upon England's team sheet. His last act, with 89 minutes played in United's victory over Newcastle on Sunday, was to pick the ball up in the right-back position and surge past Amdy Faye, no slouch himself, before whipping in a low cross for Ruud van Nistelrooy to finish. There does not seem a position on the pitch from which he does not know the direction to goal.
The growing reliance of England upon Rooney appears to embarrass him a little. Confronted with the widely held belief that if he stays fit England have a real chance in Germany, Rooney said: "It's a team game and without the other players we wouldn't get anywhere. If you look round the team, we've got some of the best players in the world. Without them nothing is possible.
"Of course it's flattering to hear that and it's always nice to read that sort of thing about yourself. But I enjoy that sort of expectation. I don't think it's pressure, to be honest. I'm a professional football player and I love playing the game. As long as I give my best and play the best I can then, hopefully, it will all go right.
Four goals in five matches for club and country tell you everything about Rooney's form this season and the benefit of an extensive pre-season preparation that was denied to him by injury last season. That there is no longer any panic about England's goalscoring options when Owen is unavailable is also indicative of the rise of a player who still has just 24 caps for his country.
Rooney said that it was "exciting" to have Owen back in English football but he did not have to point out that his England strike partner settled for a club who were no more than a useful stalking horse in his own negotiations with Manchester United this summer.
"I still do learn from Michael. I try to learn from lots of players," he said. "With United, I'm looking to learn from his movement and the way he gets behind defenders and the runs he makes. He does that brilliantly and I'd like to bring more of that into my game."
Rooney was, of course, a mere 12 years old when Owen zipped through Argentina's defence to score in the 1998 World Cup and, as befits a teenager who the Premiership has not yet figured out how to stop, his confidence about next summer is a lesson in optimism. "We're capable of going all the way. If you look through the squad, we've got some great players," he said. "It's all about winning most of our games going into the World Cup. Then with a bit of luck we can go all the way.
"We don't fear anybody. We know there will be tough games, if we come up against Brazil or France, or anybody really. But we have to be confident and have belief in ourselves that we can beat these teams."
Join our new commenting forum
Join thought-provoking conversations, follow other Independent readers and see their replies