Roy Hodgson stands by decision to put Harry Kane on corners at Euro 2016
Kane's presence outside of the penalty area for so many of England's set-piece situations was something for which Hodgson was widely criticised during the Euros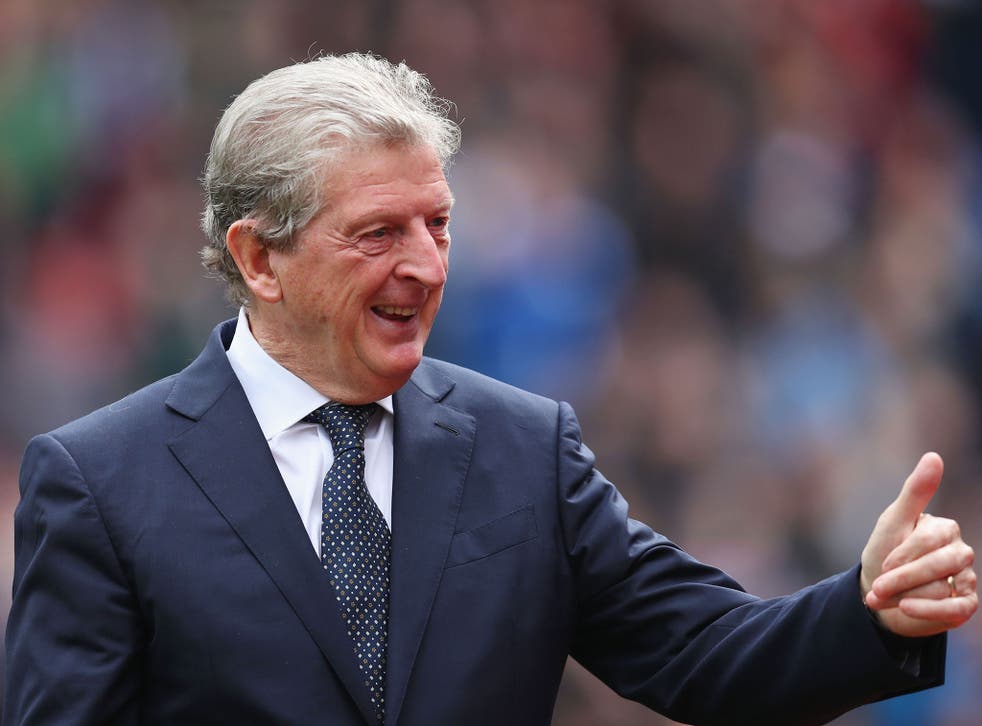 Roy Hodgson has defended his controversial decision to select Harry Kane to take England's corners as he prepares to face the striker for the first time since Euro 2016.
The prolific Kane's presence outside of the penalty area for so many of England's set-piece situations was something for which Hodgson was most widely criticised during and after the final days of his reign as the national team's manager.
He gave the striker his international debut and selected him at a time when competition for places was intense, and to the extent his captain Wayne Rooney was used in central midfield.
Kane will again be Tottenham's greatest goalscoring threat when Crystal Palace visit them at Wembley in the Premier League on Sunday, but asked of that criticism, Hodgson responded: "There wasn't a lot to criticise at the time; we weren't playing too badly.
"There has got to be something to talk about, hasn't there, and looking at statistics at the time, Harry didn't score goals (from corners). He had scored only one all season, I think.
"You want the best technician in delivery and we thought we would get the best deliverer of the ball delivering, because we had a few other players who were good at attacking the ball in the penalty area.
"That's one thing you have to accept: that in 95 minutes of football, an inability to win could be encapsulated by who takes corners, or not doing your throw-ins correctly.
"It's more complicated than that and had we had someone else on corners, and Harry in the middle, it wouldn't have made one bit of difference to our results."
The 70-year-old, who again has Mamadou Sakho and James McArthur in contention and when Patrick van Aanholt is a doubt, also revealed his affection for the stadium he returns to in a competitive capacity for the first time since leaving the England job.
"It only has good memories," he said. "I am looking forward to going back.
"Ray (Lewington, my assistant manager) and I were talking on the way home (from Spurs' 3-1 defeat of Real Madrid) and said we miss it. It is a privilege to lead your country as manager and play your matches at a stadium like Wembley. It doesn't get any better than that.
"The atmosphere that night of the Poland game, the fact we won and qualified for the (2014) World Cup, that would be the best memory."
Sunday's fixture also pits him against Spurs manager Mauricio Pochettino and their midfielder Harry Winks, both of whom he met while England manager and quickly admired.
"(Me and Pochettino) are footballing souls and have a similar philosophy on how we think it should all be done," he said.
"We talked at length about what we were trying to do and how we wanted to play. We both thought we were doing the job properly.
"One day (two years ago) we were training (at Tottenham) and needed to loan a midfielder to help us do a coaching session. They sent Harry over, and he was very impressive. If you'd been watching, I don't think you'd have picked him out as the young kid who'd been called up (to join England's senior team). He took to it straight away."
Join our new commenting forum
Join thought-provoking conversations, follow other Independent readers and see their replies