Sam Allardyce: England manager in his own words - what else has he said?
Allardyce appeared to tell reporters that it was 'not a problem' getting around FA rules which stop third parties 'owning' football players' economic rights - but what else did he say?
Samuel Lovett
Tuesday 27 September 2016 07:30 Comments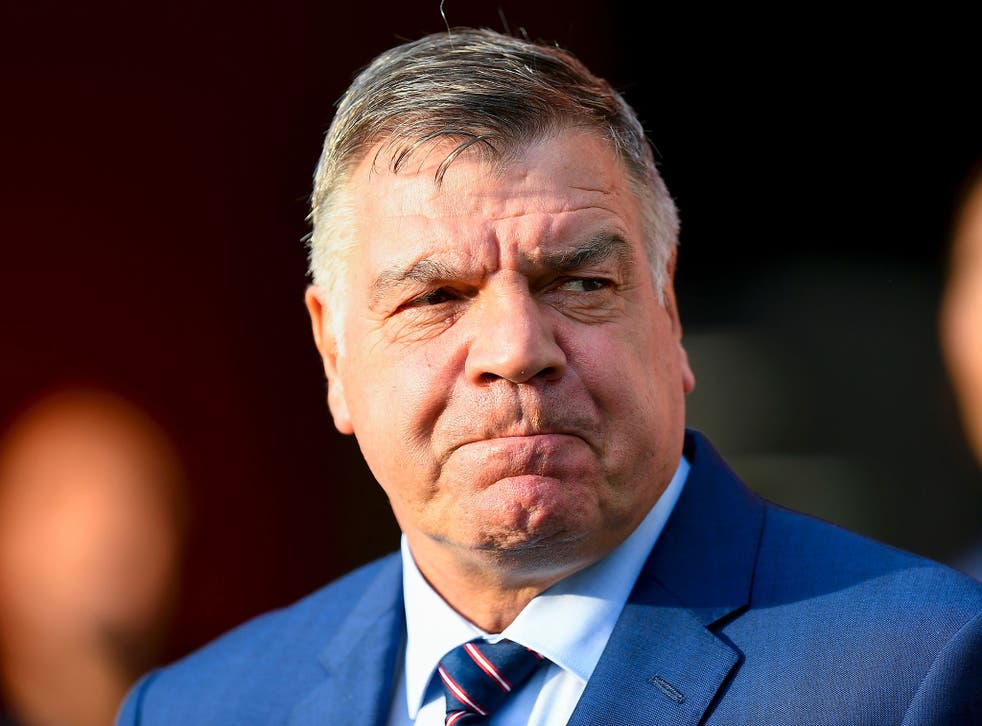 Sam Allardyce's position at the England helm is under scrutiny as the Football Association awaits further details of secretly-filmed conversations that appear to show the recently-appointed manager making a variety of controversial comments to undercover reporters.
Allardyce was recorded by the Daily Telegraph as part of a 10-month investigation that the newspaper claims "unearthed widespread evidence of bribery and corruption in British football".
The Telegraph's video appears to show the England manager telling fictitious businessesmen how to circumvent FA third-party ownership laws.
He was captured appearing to tell reporters that it was "not a problem" getting around FA rules which stop third parties "owning" football players' economic rights.
Allardyce also appeared to "sell" himself as an ambassador to the fabricated firm that the businessesmen represented in a deal worth an alleged £400,000.
But what else did the England manager say?
On Roy Hodgson and his lack of personality:
"He'd send them all to sleep, Roy. Woy. He hasn't got the personality for it."
Sam Allardyce career in pictures

Show all 21
On Hodgson's failings as England manager:
"Players let him down in the end. I think maybe he, he was too indecisive. Cast a bit of an anxiety over to the players maybe. I mean prior to the Iceland game, he won all 10 qualifiers. We'd drawn with Russia, we should have won. We beat Wales, and that was our worst performance. We drew with Slovakia, and we only had to draw with Iceland to get through ... he just collapsed."
On Gary Neville, former England assistant manager, advising Hodgson to bring Marcus Rashford on during the national side's Euro 2016 match against Iceland:
"They were arguing for 10 minutes about bringing him on, him and Gary Neville. So Gary was the wrong influence for him. ----ing tell Gary to sit down and shut up, so you can do what you want. You're the manager, you do what you want, not what they anyone else"
On the chances of footballers playing for England:
"Can't play them then. Joe Hart. Jack Wilshere, on the bench for Arsenal. Oxlade-Chamberlain on the bench. You can play them, but they're not playing for the club. When they're not playing for the club, they're just short of match practice."
On Wembley Stadium:
"They [the FA] stupidly spent £870 million on Wembley, so they're still paying that debt off. They completely rebuilt it. If they'd built it anywhere else, it would have cost about £400 million. They completely floored it and then rebuilt the new stadium which is fabulous, but that sort of debt is not really what you want. Most of the money the FA make[s] will go to the interest on the debt."
On the gambling habits of current or former senior England players:
"[A club owner] bailed [a player] out twice. That's players for you, dealing with the boredom, see. It were worse in our time … we gambled more in our time than they do now. We played cards, played cards all the way back [from away matches] … you'd do your wages in."
On the Football Association:
"They're all about making money aren't they? You know the FA's the richest football association in the world? Well, I shouldn't say that. They're not the richest at all. What they do is they have the biggest turnover in the world with £325 million."
On the Duke of Cambridge failing to appear at the launch of the Euro 2020 football tournament:
"The only one that never turned up was Prince William. He's our ambassador for the Football Association, so it would have been nice if he'd have turned up but he obviously had more, much busier things on."
On Prince Harry:
"Harry's a naughty boy. He's a very naughty boy, very naughty. He shows his bottom and all sorts."
Additional reporting by PA.
Register for free to continue reading
Registration is a free and easy way to support our truly independent journalism
By registering, you will also enjoy limited access to Premium articles, exclusive newsletters, commenting, and virtual events with our leading journalists
Already have an account? sign in
Join our new commenting forum
Join thought-provoking conversations, follow other Independent readers and see their replies