Sam Allardyce: Ten years, four clubs and a failed PowerPoint presentation led Big Sam to the England job
After losing out to Steve McClaren in 2006, the Sunderland manager has proven his worth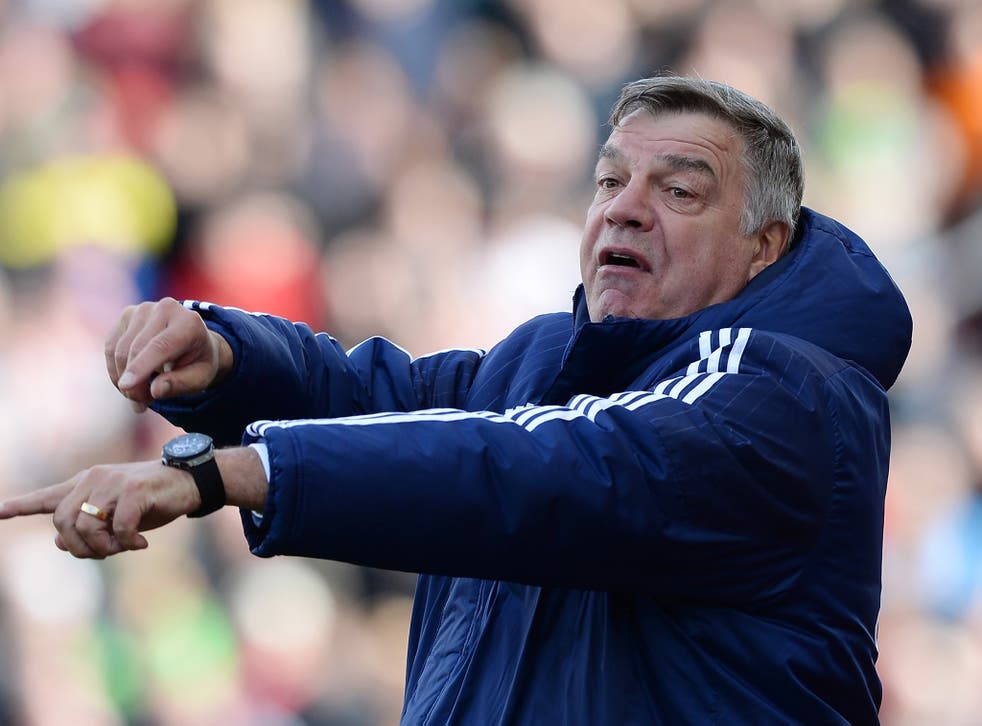 "I should have got it." That's what Sam Allardyce wrote a decade after being overlooked for the England manager's job. Sven-Göran Eriksson's so-called 'golden generation' had long since faded and the Football Association decided an Englishman was required to oversee qualification to Euro 2008.
Allardyce was still working his wonders at Bolton Wanderers, a club whose recent problems root back to his decision to cut ties just under nine years ago, when the call came, asking him to present his ideas to an FA board.
The Dudley-born former Sunderland defender took no chances and conjured up a "knock your socks off" PowerPoint presentation to outline his vision for the England side, looking forward to the World Cup in 2010 and beyond.
Upon arriving, Allardyce asked Brian Barwick, the FA's chief executive, if he could set up his presentation on a projector only to laughably find no such facilities were available.
He was forced to print his carefully worded pitch onto sheets of A4. In an effort to sweeten the deal, he even lunched with David Beckham in Madrid to persuade the influential captain he was up to the job, forestalling that the FA would seek his counsel.
Beckham had been quoted in the media saying Eriksson's replacement needed to be a manager with Champions League and World Cup experience. Not only did Allardyce disagree, but he was going to tell him why face-to-face.
"I got on the front foot and asked David to lunch in Madrid...he could see I was serious and I think I left having convinced him I could do it. He said if anybody at the FA asked him about me he wouldn't have a problem, but he didn't think he would have a say."
Steve McClaren, Eriksson's assistant, got the nod in the end. He was sacked the following December. Defeat to Croatia in the final qualifying match meant England missed out on Euro 2008 in Austria and Switzerland the following summer as Allardyce headed to St James' Park to manage Newcastle United.
"As I'm a better manager now than I was then," Allardyce continued in his autobiography, "I believe I should be in the running whenever it comes round again.
"That's not vanity or being full of my own importance. My track record entitles me to be considered. I'm ambitious and I still want the England job, but I have less chance now even though I'm better equipped to do it."
Ten years and four clubs later, Allardyce finally has his chance to prove it - without a projector in sight.
Join our new commenting forum
Join thought-provoking conversations, follow other Independent readers and see their replies