Sam Allardyce ushers in new era as he aims to reform England's heart and mind
'The bonding of the team is exceptionally important, trying to create that team spirit and have some fun'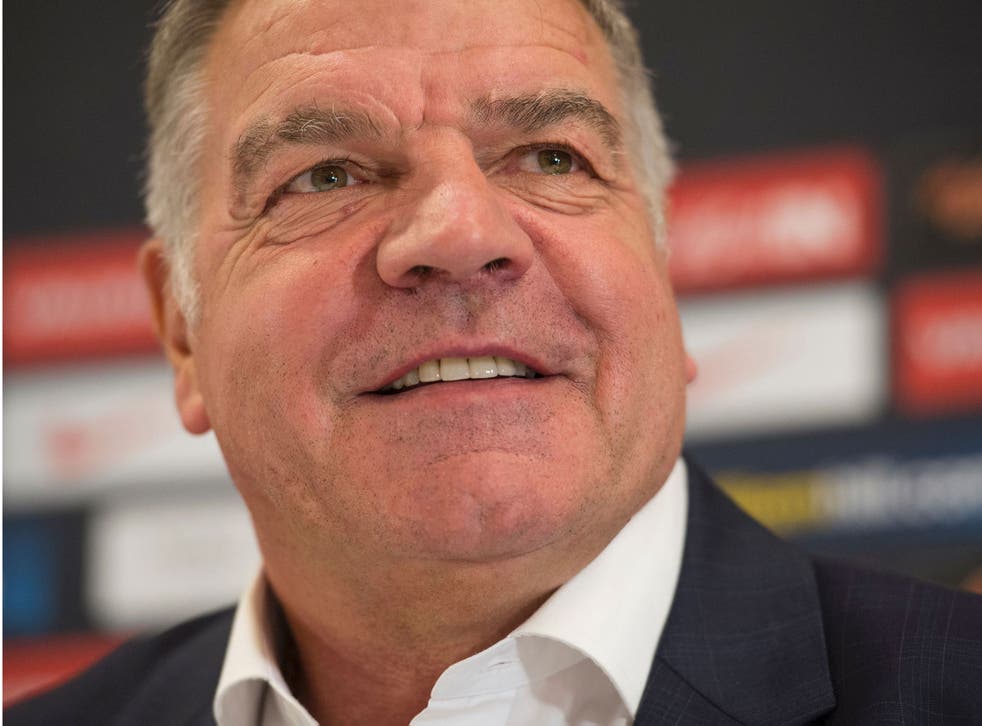 Sam Allardyce has targeted the atmosphere among the players as the most important thing for him to improve as England manager. Allardyce was unveiled in his new role on Monday morning, just four weeks after England humiliatingly crashed out of Euro 2016 to Iceland.
Hoping to avoid a repeat of that should he take England to the 2018 World Cup in Russia, Allardyce said that his ability to motivate and bond the players, so that they enjoy their football, should stop them from freezing in future.
"The bonding of the team is exceptionally important, trying to create that team spirit and have some fun," Allardyce said at St George's Park. "I have enjoyed my life in the game, this job is the pinnacle and I want to enjoy this the most."
That is why Allardyce wants to use his limited time with the England players to focus on team-building. He is even prepared to send players tactical instruction when they are with their clubs, to prioritise the use of their brief time together on international breaks.
"We just have to maximise that time in all areas," said Allardyce, preparing to make the adjustment to international management. "There's a lot of time that we can give players information before they arrive through technology these days."
"That means we don't have to make it too monotonous when we are actually together. It will have mostly been prepared beforehand and they can see that so when we are actually together we can try and work on the mentality or team spirit, bonding, so that we are all pulling in the same direction. We want to enjoy it."
Allardyce put his own managerial success down, in part, to his ability to get on with and motivate players. FA chief executive Martin Glenn said that "an ability to inspire players" was one of the three criteria they were looking for, something that Allardyce fulfills.
"I am pretty alright to get on with," explained Allardyce. "My style, in terms of man-management, is having a good relationship with the players. Not being distant. That is not my style. I like to be in amongst the banter, in amongst the chat. But at the right time, not all the time. I want the players to feel comfortable in my presence and I have to earn their respect."
Allardyce is still working on his back room staff, and it is likely to include Sammy Lee as well as Bayern Munich coach Paul Clement. Allardyce said that he would also try to find a role for Dr Steve Peters, the performance psychologist who was also a part of Roy Hodgson's team.
"I've always been a big fan [of sports psychology] since I worked in America," Allardyce said. "It's very important and Dr Steve Peters will hopefully be one of my allies. I'd like to speak to him as quickly as possible once I get my feet under the table. It depends on his workload and availability because he is a hugely successful man."
Sam Allardyce career in pictures

Show all 21
Allardyce hopes that this new atmosphere of enjoyment around the English camp will help them to turn their European Championship disappointment into useful fuel. Allardyce said that England could have won Euro 2016 with the squad that they had. "They could have done had they all performed to their best," Allardyce said. "I was extremely excited by the performances that came before they got to the tournament."
Now Allardyce hopes that those feelings are used as motivation as England prepare for the next World Cup. "I would hope they use the disappointment in a positive manner and say to themselves: 'I am a professional footballer and I'm not going to allow that to happen to me again,'" Allardyce said. "They should use that bitter disappointment as a motivator, gain from the experience and make sure it doesn't happen again. It could be held in a very positive way in the end."
Join our new commenting forum
Join thought-provoking conversations, follow other Independent readers and see their replies