Saudi Arabia allows women to attend football matches for the first time
Women will be able to attend three football matches from the Saudi Professional League
Samuel Lovett
Wednesday 10 January 2018 11:06 Comments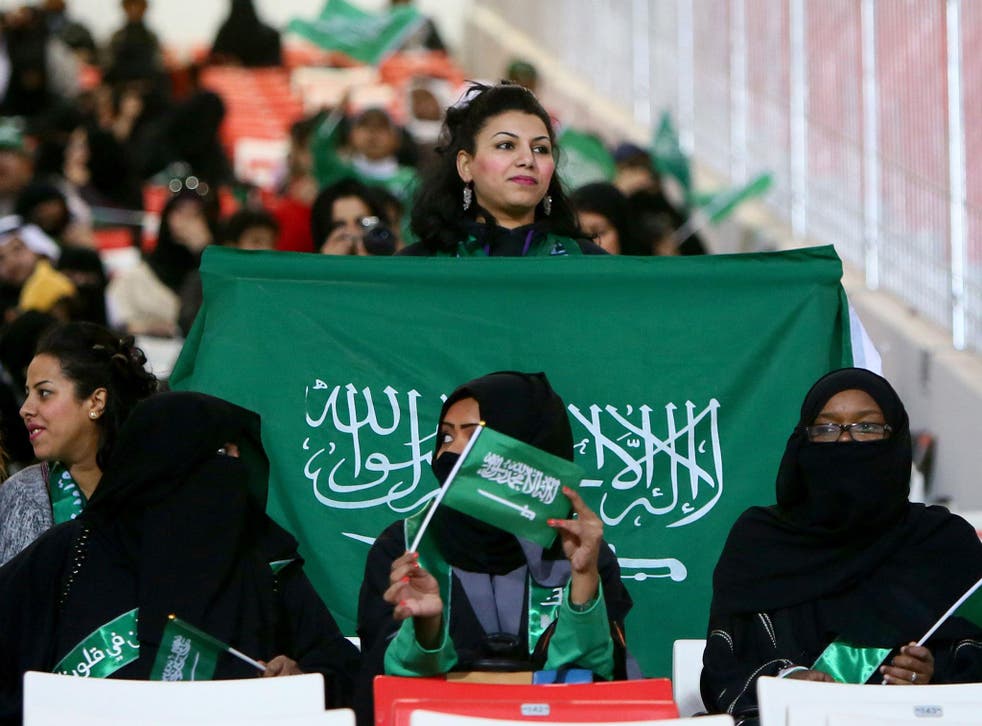 Women will be allowed to attend football matches for the time in Saudi Arabia this month, governing authorities confirmed.
In a first for the country, women will be able to attend three football matches from the Saudi Professional League.
The three fixtures are scheduled for the 12th, 13th and 18th January, the government-run Center for International Communication said.
The three stadiums which are set to hold the relevant fixtures – the King Fahd International Stadium in Riyadh, the King Abdullah Sports City in Jeddah, and the Prince Mohammed bin Fahd Stadium in Dammam – have been specifically 'adapted' to allow for family and women's seating.
This implies crowds will initially be segregated. Last year women were permitted to attend concerts but were seated in separate sections from the men. By the end of the year, both men and women were sitting next to each other.
This announcement follows the historic royal decree, made in September of last year, which requested that drivers' licenses be issued to women who wanted them.
As part of the country's ongoing propaganda war against Iran, increased efforts to tone down the country's strict conservatism have been made across the past 12 months.
Saudi Arabia's morality police were recently stripped of their powers of arrest while more and more women are being encouraged to get jobs.
Register for free to continue reading
Registration is a free and easy way to support our truly independent journalism
By registering, you will also enjoy limited access to Premium articles, exclusive newsletters, commenting, and virtual events with our leading journalists
Already have an account? sign in
Join our new commenting forum
Join thought-provoking conversations, follow other Independent readers and see their replies