England vs Scotland: Gordon Strachan's side ordered to wear pink at Wembley, but England will wear red at Hampden
Scotland will not be able to wear their classic home kit against England at Wembley because their white sleeves clash with England's hom ekit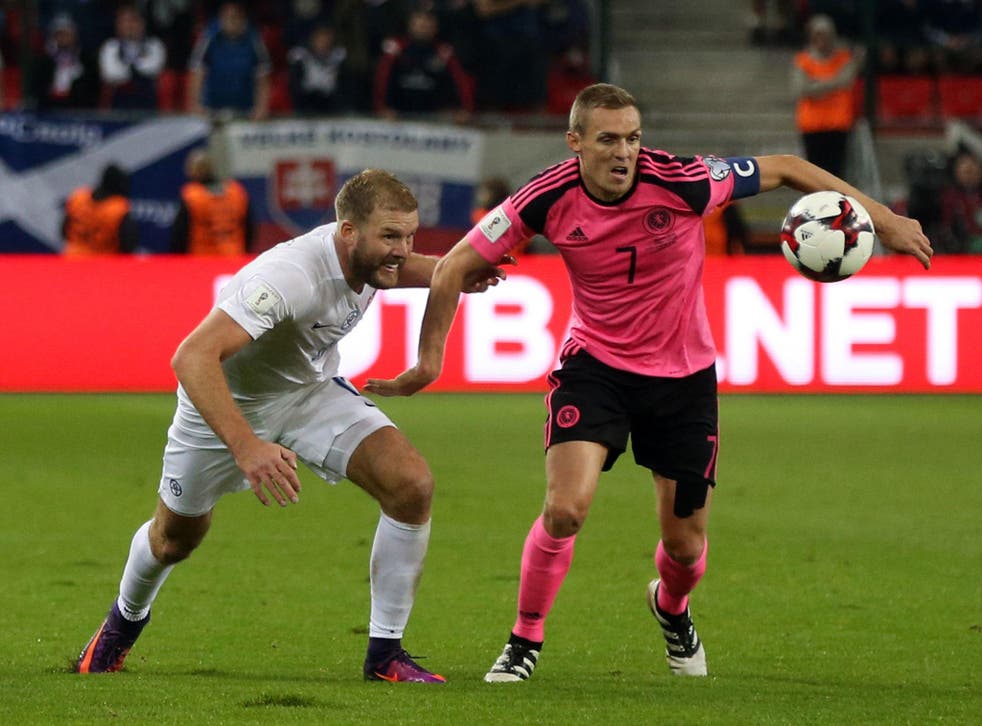 Scotland have been told that they will wear their fluorescent pink away kit in their key qualification clash against England at Wembley because their navy home shirt clashes with their opponent's home colours.
Gordon Strachan's side will be unable to don their traditional home kit as the small white stripes located on the arms of their players might cause confusion with England's white kit.
Scotland have no choice but to wear their vibrant away shirt which they have only worn once before during their humbling 3-0 away defeat by Slovakia earlier this campaign.
Three games into their World Cup qualification campaign and Scotland are already on the brink. Having not qualified for a major tournament since the 1998 World Cup in France, Scotland could miss out on another if they fail to beat the 'Auld Enemy' next week.
Strachan's side currently sit in fourth place in Group F and could be cast adrift from the top two qualification spots if they don't leave Wembley with a win on November 12th.
Scotland are finally hoping to kick-start their campaign with a morale-boosting victory at Wembley but if they are to do so it'll have to be out of their famous tartan colours.
It will also be the first time in the fixture's history that both sides haven't worn their traditional blue and white colours.
And that trend looks set to continue as Fifa will ensure England wear their red away strip for the reverse fixture at Hampden Park on Saturday 10 June 2017.
Join our new commenting forum
Join thought-provoking conversations, follow other Independent readers and see their replies