Sepp Blatter banned: What now for Fifa and Uefa after Michel Platini are handed eight-year bans?
Blatter and Platini have been banned from all football-related activities for eight years each after they were found guilty of making a "disloyal payment" to each other in 2011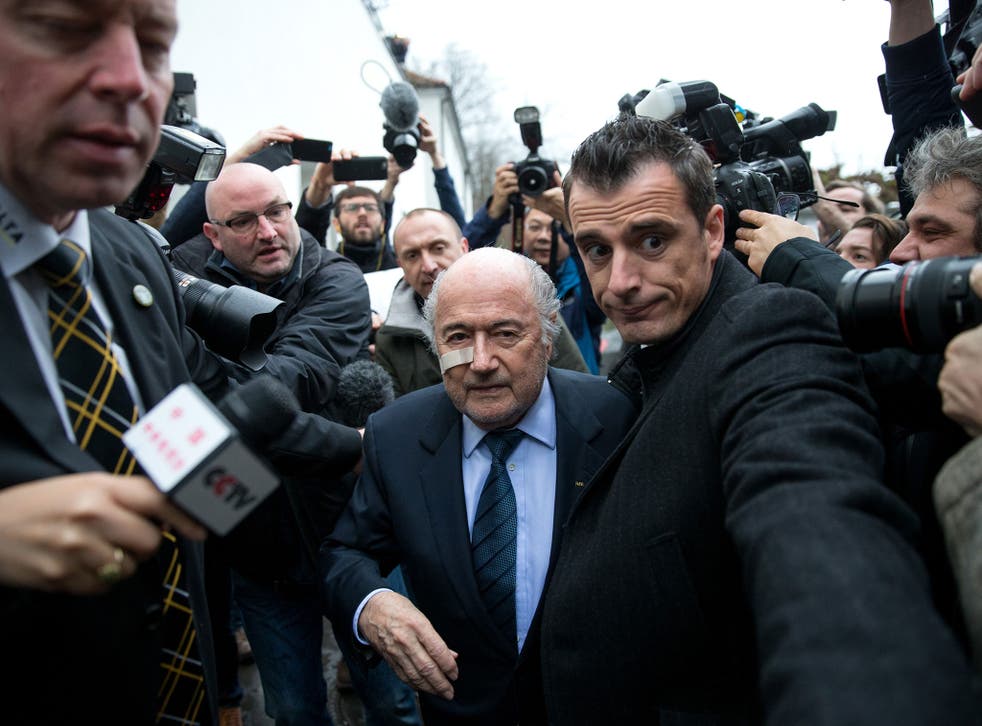 Sepp Blatter has been banned from all football-related activities for eight years along with Fifa vice-president and Uefa chief Michel Platini over a "disloyal payment" that he received from the Fifa president in 2011.
With Blatter and Platini no longer allowed to work in football – be it administrative or of a sporting nature – for eight years pending the outcome of any appeal, what does this mean for world football?
In terms of Blatter's ban, not much has changed. The 79-year-old Swiss had already announced his decision to step down as Fifa president, which came just four days after he won a fifth term on office earlier this year after defeating Prince Ali bin al-Hussein in an election in May.
Blatter will not be allowed to run for the presidency, which removes any fears over him having a last-minute change of heart to try and run as a candidate, although this would have already proven difficult after he missed the deadline for bids to be registered and the required backing from five associate members to be sealed.
However, Platini's ban could have a serious impact on the way football is governed in Europe. 60-year-old Platini will no longer be allowed to govern Uefa as he has done since 2007, and he will not be allowed to run for Fifa presidency despite registering his intention to do so.
In his place, current Uefa general secretary Gianni Infantino will run as Uefa's chosen candidate for the Fifa presidential election, and the 45-year-old Swiss would also be the favourite to become the next Uefa president, although he cannot be permanent president of both Fifa and Uefa.
Six candidates hoping to be Fifa's next president

Show all 8
It was expected that had Platini won the Fifa presidential election, Uefa would have held an electoral congress around June next year to vote for his successor, something which is selected by each of the 54 associate members of Uefa.
However, Uefa could now be prompted into an election much sooner than it had planned with something similar to Fifa's extraordinary congress that will be held in February possible.
The ban is a massive tarnish on Platini's reputation ahead of what would have been a pivotal summer for the ex-footballer. Uefa's European Championships will take place next summer in Platini's homeland of France, and the 72-time capped international remains the tournament's highest ever goalscorers despite only featuring in one championship in 1984.
Blatter: "This is irony of fate"
For Infantino, a regular face on television for anyone who watches the draws for the Champions League, Europa League and European Championships, he will now embark on a campaign to be nominated as Blatter's successor with the task of completing Fifa's reforms following the recent corruption scandal.
Prince Ali remains the bookmakers' favourite to be the next Fifa president, with Sheikh Salman al-Khalifa of Bahrain also a front-runner. The other candidates confirmed to be running for presidential election are Sheik Ahmad al-Sabah of Kuwait, Tokyo Sexwale of South Africa and Frenchman Jerome Champagne.
Register for free to continue reading
Registration is a free and easy way to support our truly independent journalism
By registering, you will also enjoy limited access to Premium articles, exclusive newsletters, commenting, and virtual events with our leading journalists
Already have an account? sign in
Register for free to continue reading
Registration is a free and easy way to support our truly independent journalism
By registering, you will also enjoy limited access to Premium articles, exclusive newsletters, commenting, and virtual events with our leading journalists
Already have an account? sign in
Join our new commenting forum
Join thought-provoking conversations, follow other Independent readers and see their replies