Steven Gerrard has been England's best player of the last decade, says Graeme Souness
Carl Markham
Tuesday 13 November 2012 15:02 Comments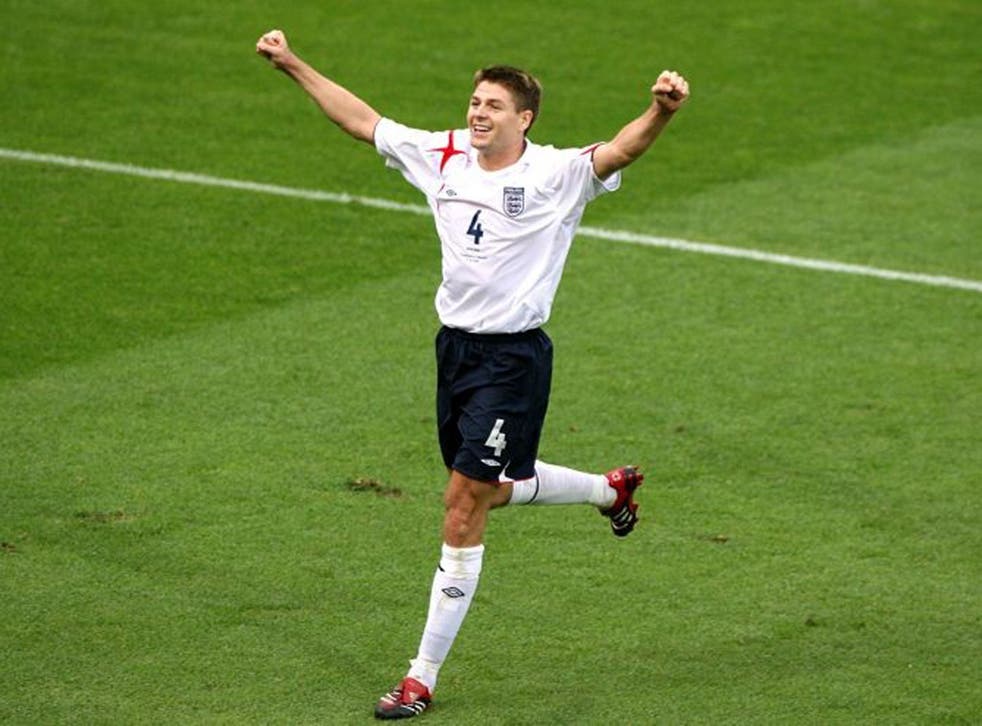 Former Liverpool captain Graeme Souness believes Steven Gerrard has been England's best player of the last decade.
Gerrard is set to become only the sixth player to reach 100 caps for the national team in tomorrow's friendly against Sweden.
Souness believes the landmark is more than deserved as he ranks the 32-year-old as the most influential player of the last 10 years.
Asked whether Gerrard was one of the best England players of his generation the former Scotland international said: "If not the best.
"I'm trying to think over the last 10 years....I'd have him as number one.
"Frank Lampard is a great midfield player and scorer of goals but I think Steven has the edge on him - then you start to compare him with strikers.
"John Terry has been a great player for England but you can't compare a midfield player and a centre-back.
"You say best but I think the question you have to ask is 'Biggest influence on the team'?
"I'd say that Steven Gerrard has had the biggest influence on the England team in the last 10 years."
If Gerrard has had a significant influence on England over the years his contribution to Liverpool far outweighs that.
He made his 600th appearance for his boyhood club against Newcastle just over a week ago and shows little sign of slowing down.
As a fellow European Cup-winning captain and central midfielder Souness is well-placed to pass judgement on Gerrard.
"He would get in any team that Liverpool have had that I know of," said Souness, who played in the all-conquering Liverpool teams of the late 1970s and early 1980s.
"He certainly would have got in the team when we played, when we were dominating the game.
"For the best part of 10 years, he has been Mr Liverpool, he has carried a team through some sticky points.
"From a European Cup final in Istanbul to games where they have been drifting, where the game has maybe been going away from them, he has done something magical, scored a goal or created something.
"He has been the outstanding performer at Liverpool in the last 10 years by a country mile.
"I look at him this year and I think he has modified his game. I think he is less explosive and he's more of a proper central midfield player now.
"It's not to say he has gone backwards as a player but when you get a bit older you haven't got those same energy levels and he has adapted his game.
"Because he's such a wonderful passer of the ball I feel a newer role would help him and providing he can avoid injury, he could play like that for another three years, no problem."
Souness played alongside Kenny Dalglish, widely regarded to be the club's greatest player, but the former Reds manager believes Gerrard has a justifiable claim to assume that honour.
"It's not a comparison I could make," he told a Hall of Fame event at Hampden Park.
"Kenny would be the first to tell you he played in a better team than Steven Gerrard has ever played in at Liverpool and Kenny was surrounded by better players than Steven Gerrard has been surrounded by in his time at Liverpool."
PA
Register for free to continue reading
Registration is a free and easy way to support our truly independent journalism
By registering, you will also enjoy limited access to Premium articles, exclusive newsletters, commenting, and virtual events with our leading journalists
Already have an account? sign in
Join our new commenting forum
Join thought-provoking conversations, follow other Independent readers and see their replies