The Azzurri? I haven't even watched Italy play, admits England manager Roy Hodgson
Sam Wallace
Thursday 21 June 2012 16:24 Comments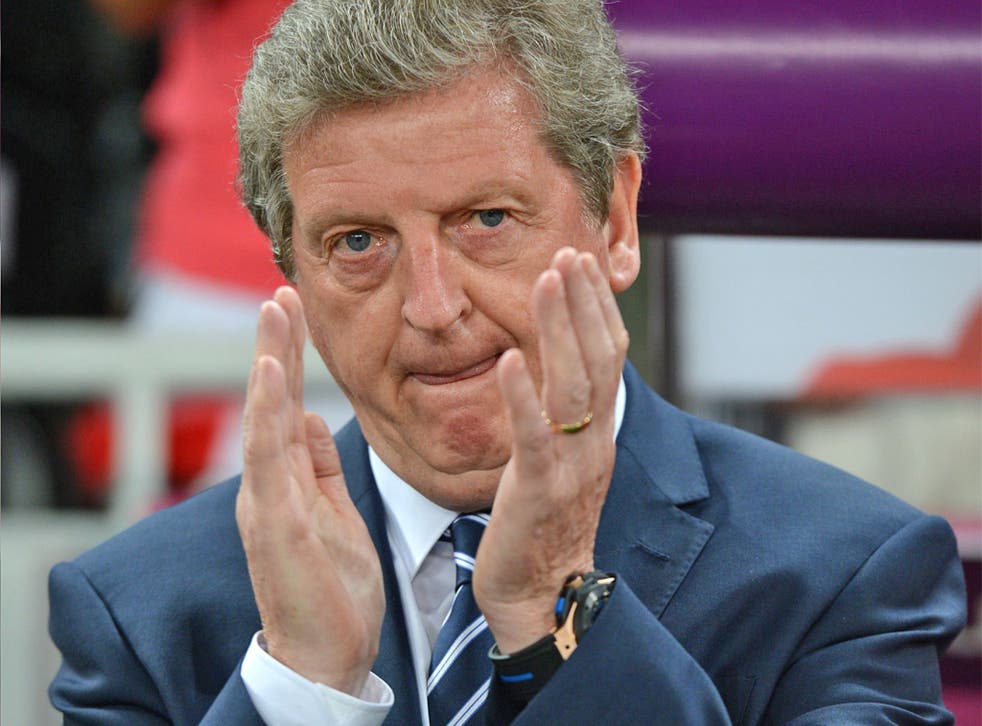 Roy Hodgson admitted in the aftermath of England's progress to the Euro 2012 quarter-finals that Italy remain an unknown quantity to him and that he had not watched their 2-0 victory over the Republic of Ireland on Monday night, because of the likelihood that his team's quarter-final opponents would be defending champions Spain.
Hodgson opted to watch Spain's 1-0 win over Croatia on Monday, which was played concurrently with the Italy game, and conceded that preparation for England's latest opponents would begin as soon as the squad returned to Krakow yesterday.
Hodgson is a fluent Italian speaker from his two years as Internazionale manager between 1995 and 1997, where he returned for a brief spell in 1999 as well as a short time in charge of Udinese in 2001.
Hodgson said: "I watched the game between Spain and Croatia rather than the game between Italy and Ireland probably partly thinking that maybe if we were to do well, Spain would be a possible opponent, and I thought Croatia were extremely unlucky, they played exceptionally well.
"I know some of the [Italy] players of course but quite frankly our preparation for Italy starts now [yesterday]. I've seen them play but I haven't studied them and how good they are. But they have been good enough to get out of the group – again a very tough group."
The Football Association have been fined £4,035 by Uefa for their supporters having, in the words of the governing body "attempted a pitch invasion" during the victory over Sweden in Kiev on Friday. The FA contested the charge for an infringement so minor that the match delegate did not include it in his report on the game.
The incident was claimed to have taken place after Danny Welbeck scored England's third goal and involved fans coming to the perimeter of a stand. The FA have reservations about the arrangements for ticket selling by Uefa for the match but said yesterday that they "consider the matter closed" with the small fine thought to be a reflection of Uefa's belief that the offence was not serious.
Uefa have appointed the Portuguese referee Pedro Proenca to take charge of Sunday's quarter-final between England and Italy, the same official who refereed Chelsea's Champions League final triumph over Bayern Munich.
The 41-year-old financial advisor from Lisbon was also in charge of Spain's victory over the Republic of Ireland. Howard Webb will referee the quarter-final between Portugal and the Czech Republic in Warsaw tonight.
The Uefa head of referees Pierluigi Collina has defended the mistake of Hungarian referee Viktor Kassai and his assistants – particularly the additional goal-line assistant – for failing to spot that Marko Devic's shot for Ukraine against England had crossed the line. He said: "This was a human mistake made by a human being. Nevertheless this is the only problem we had with this experiment [with goal-line assistants] in roughly 1,000 matches played.
"[In Euro 2012] we had three goal-line situations. Two of them were absolutely correct, the third was unfortunately wrong. Being wrong is one thing, saying that the ball was half a metre over is another and you know it. The ball [against England] was centimetres [over the line]."
Register for free to continue reading
Registration is a free and easy way to support our truly independent journalism
By registering, you will also enjoy limited access to Premium articles, exclusive newsletters, commenting, and virtual events with our leading journalists
Already have an account? sign in
Join our new commenting forum
Join thought-provoking conversations, follow other Independent readers and see their replies