Christian Eriksen: Denmark beating Ireland would surpass Tottenham's win over Real Madrid
The Dane is aiming to get his country over the line in Ireland
Miguel Delaney
Chief Football Writer
Sunday 12 November 2017 18:27 Comments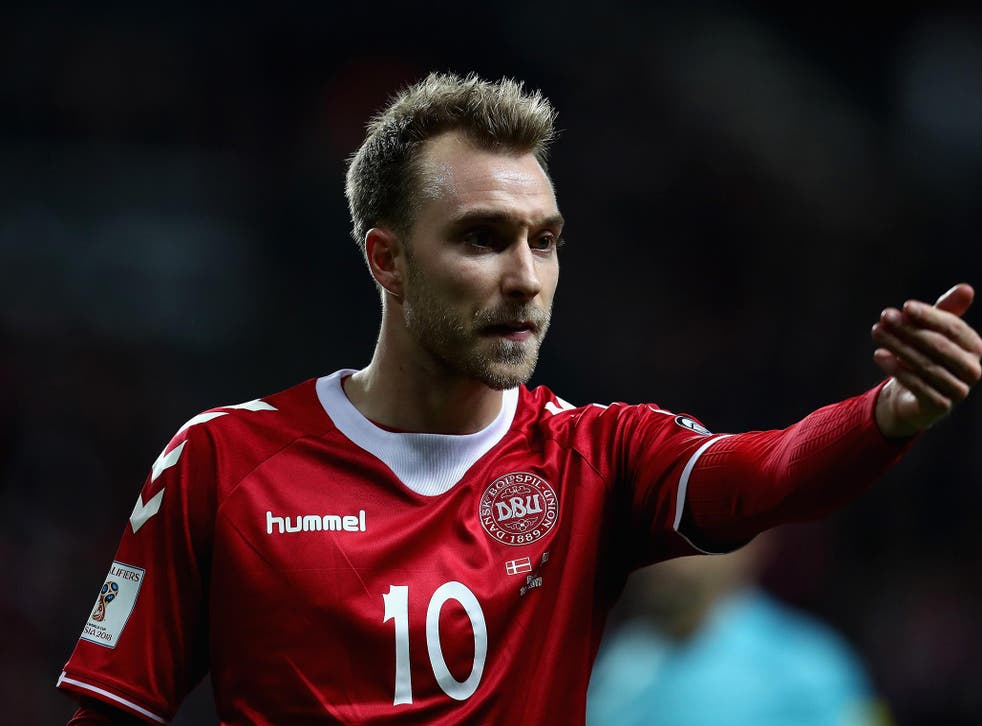 Christian Eriksen believes qualifying for the World Cup with Denmark would surpass even his club Tottenham Hotspur's recent 3-1 Champions League win over Real Madrid, and feels the first goal in Tuesday's play-off second leg away to Ireland will be decisive.
The tie is delicately poised after Saturday's 0-0 in Copenhagen, a poor match that led to some booing from the home fans, who have been hugely optimistic of a first World Cup qualification since 2010.
A then 18-year-old Eriksen was a part of that squad who got knocked out in the first round but he is now determined to perform on such a stage as he comes into his prime at 25.
"I think it would be," the playmaker said when asked whether this would eclipse his club's win over Real. "It would mean a lot for personally and the country overall. Getting your country to a World Cup is one of the biggest things you can do for your country.
"Every player wants to send their country to a World Cup. It is the biggest thing you can achieve. I will try to take my chances. I tried that here but the last pass wasn't good enough."
Eriksen got few chances in what was a tight game on Saturday. While he refused to blame Ireland's defensive approach, he did say that it would make them all the more "scared" of Denmark getting the "big hit" of an away goal on Tuesday in Lansdowne Road.
"They were the away team, they wanted to stop us from scoring. I can't blame them. They played very compact. It wasn't easy. We went for more long balls than we should have. We could have played better, we could have created more, but we also had chances to get that goal.
"They played the same style through all of qualification, so I don't think it will change that much on Tuesday. At home, they might be a bit more adventurous with the fans at their back, but I don't think it will change too much. They will be scared of us scoring a goal. That would be a big hit. The first goal is very important.
"I feel that we will have our chance in Dublin. I'm really confident. We know it will be a tough game. It's another massive stadium with their fans behind them. It's about keeping the tempo for us and taking the chances we do get. It can take time.
"We feel confident. A goal for us away means a lot. We have to take the pressure."
Register for free to continue reading
Registration is a free and easy way to support our truly independent journalism
By registering, you will also enjoy limited access to Premium articles, exclusive newsletters, commenting, and virtual events with our leading journalists
Already have an account? sign in
Join our new commenting forum
Join thought-provoking conversations, follow other Independent readers and see their replies