Uefa president Michel Platini admits expanded Euros will be 'less interesting'
Euro 2016 will see number of teams increase from 16 to 24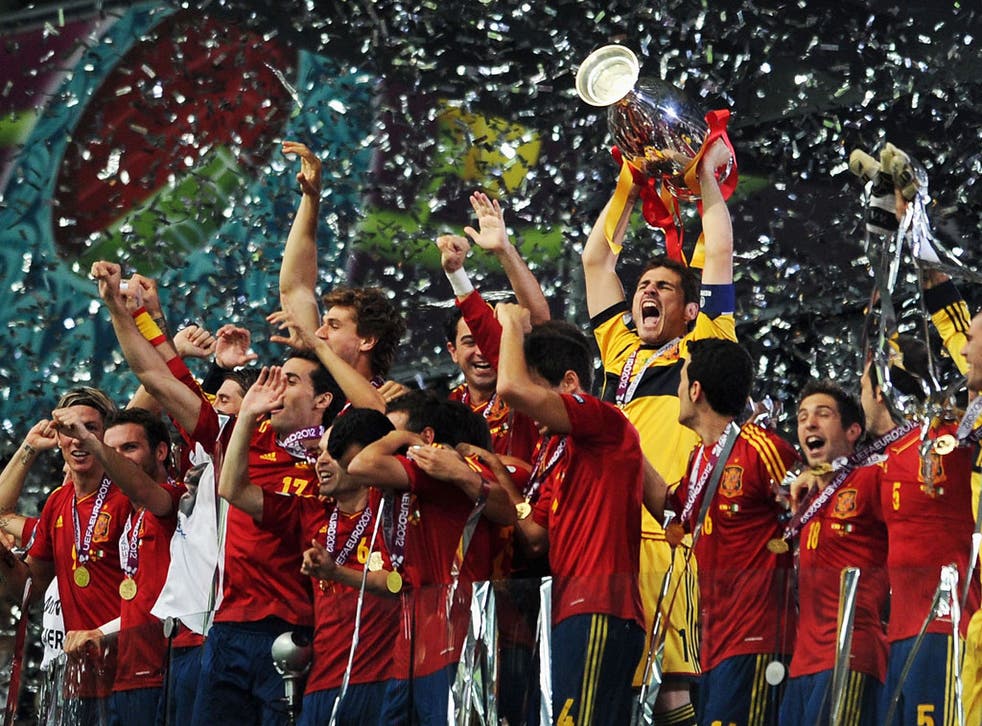 Michel Platini has admitted that UEFA faces a challenge over potentially dull matches in the qualifying tournament for the expanded Euro 2016.
The decision to raise the number of finalists from 16 to 24 countries means that almost half the 53 European nations will qualify for the tournament in France.
UEFA president Platini defended the decision but conceded that it will mean some "less interesting matches" with many of the qualifying groups seeing three of the six teams going through - and that is an issue for the European governing body which is now selling the TV rights centrally.
Platini told a news conference in Sofia, Bulgaria: "This was a decision of the UEFA Congress to go to 24 teams after a request made by Ireland and Scotland - vast majority of national associations wanted us to go to 24.
"I thought about it a great deal to see if the quantity would affect the quality and I think that we could have 24 very good teams in Europe more or less of the same calibre so I don't think it will change the quality.
"The only small challenge has to do with the qualifiers as there will be some less interesting matches. There will be groups of six with two or three going through so the qualifying will be less decisive but the tournament will be just as interesting."
Europe has 13 places for World Cup finals and Platini said that having almost twice as many for the European Championships was "extremely important for the general happiness of the national associations in terms of promoting football in their countries".
UEFA's executive committee today agreed the bidding rules and timetable for Euro 2020, which is being held in 13 different countries across the continent.
Cities can bid for either three group matches and a quarter-final, or the semi-finals and final. The full bid regulations will be published on April 26, bids submitted by September 11, bid dossiers submitted by April 25 next year and a decision the following September.
The FA has said it will bid for Wembley to host the semi-finals and final, while Cardiff, Glasgow and Dublin are all set to bid for group matches.
The candidates for UEFA's executive committee were also confirmed and Manchester United's outgoing chief executive David Gill will be one of nine candidates for eight seats. Six of these are standing for re-election with the new candidates being Gill, Germany's Wolfgang Niersbach and Portugal's Fernando Gomes.
UEFA also announced agreements with the European game's stakeholders on tackling racism and match-fixing.
The Professional Football Strategy Council, (PFSC) an umbrella group comprising UEFA associations, European leagues, clubs and players' representatives, unanimously agreed to call for stricter sanctions. Clubs and associations whose fans or players are found guilty of racist behaviour will also have to prove what actions they are taking to tackle such discrimination in the future. On match-fixing, Platini vowed there would be "no mercy" for those found guilty.
He said: "If it is a player involved they will never play football again. We will have no mercy on those that breach these rules whether players, referees or football leaders - we are defending our game here. Our policy is zero tolerance and we will not budge."
PA
Join our new commenting forum
Join thought-provoking conversations, follow other Independent readers and see their replies