World Cup 2014: Brazil's six-fingered family crossing all their digits for team's sixth win
The family say their extra fingers make chores and playing music easier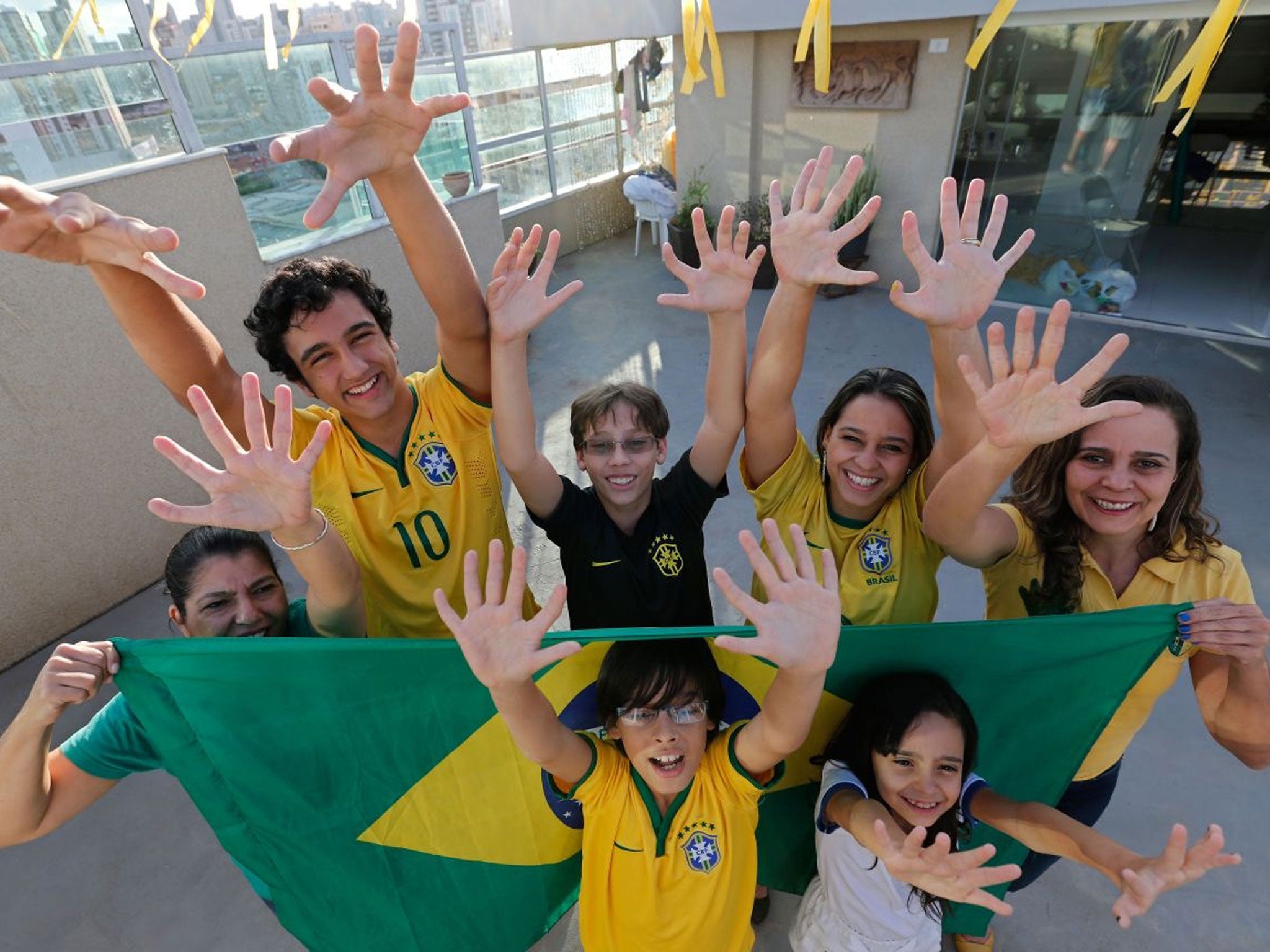 While Brazil's football team are unsurprisingly at the top of Group A at the Fifa World Cup, Spain's shock exit from the tournament has shown that nations need all the help they can get to win this year.
Luckily for the more superstitious members of the South American team, one Brazilian family is sending more good fortune than most – by keeping all six of their fingers crossed.
All 14 members of the Silva family living Aguas Claras, a town on the outskirts of the capital of Brasili, were born with an extra digit on each hand as a result of a genetic condition known as polydactyly. The dominant gene which causes polydactyly can also cause people to grow extra toes.
The family embrace their differences with pride, and are comfortable with the attention they receive from their country's media - which is filming them during the tournament.
"Since the last World Cup we wanted Brazil to become hexacampeao," said Ana Carolina Santos da Silva, using the Portuguese term for "six-time champion" that would be the envy of the soccer world.
"But it didn't happen, so this year we really want Brazil to achieve the sixth," she added.
For the Silvas, having an extra finger helps with tackling domestic chores and pursuing musical talents.
14-year-old Joao de Assis da Silva shows off his dexterity moving up and down his guitar's fret board.
His 8-year-old cousin, Maria Morena da Silva, has dreams of making music too. "I have never played the piano, but I want to learn, and it might be easier playing with six fingers," she says.
Additional reporting by AP
Join our commenting forum
Join thought-provoking conversations, follow other Independent readers and see their replies