World Cup 2014: Costa Rica up in arms over mass doping tests after triumph over Italy
Seven players were drug-tested after the shock 1-0 win over Italy in Group D
Ian Herbert
Sunday 22 June 2014 22:45 Comments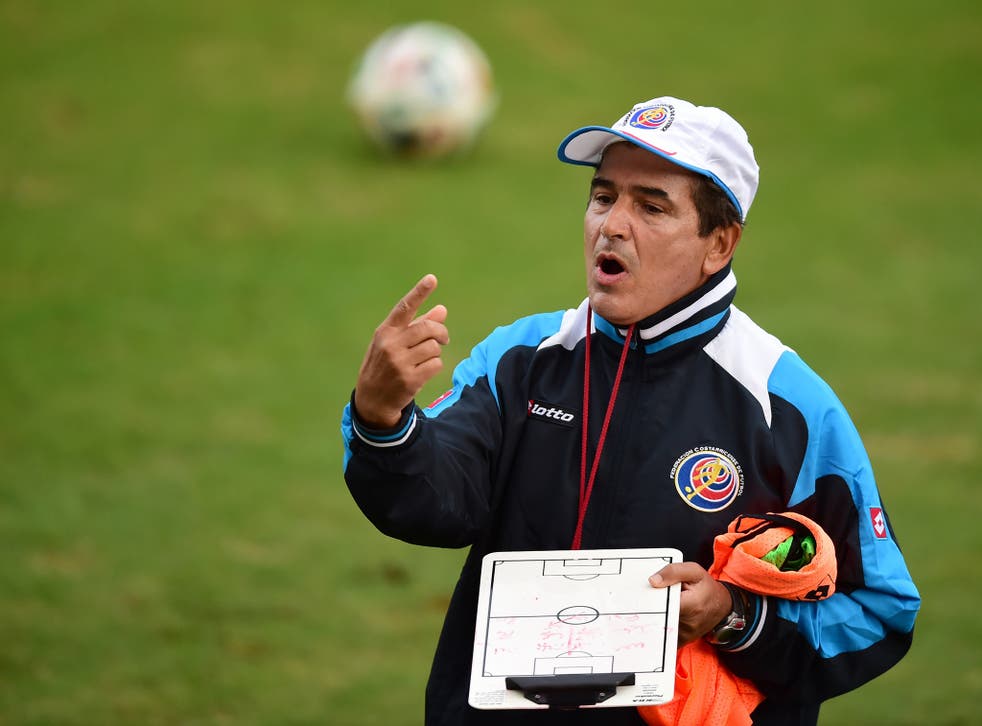 The Costa Rica coach, Jorge Luis Pinto, has joined the angry backlash over seven of his players being drug-tested after their 1-0 win over Italy. "People ask us how we can run as much as we did? Well, it's because [the players are] Costa Ricans," he said.
Ahead of Tuesday's game with England – a dead rubber with Costa Rica through to the second round and England out – the surprise package of the group stage clearly consider the breadth of testing an insult.
Pinto said: "I don't mind them doing it but it was the way they did it. We can't worry about it." However, Adrian Gutierrez, president of the Costa Rican national team commission, was furious. "We would like an explanation from Fifa," he said.
The governing body insisted on Sunday night that the testing of seven players was within regulations and acceptable. It said two of the players were called for the post-match anti-doping tests as usual while the remaining five needed to be tested for their so-called "biological passports".
Pinto challenged Fifa to test all his players – and even himself – after the game against England tomorrow. "I'm happy they do these types of tests," he said. "If they want in the next match, they can test all 11 players and even me."
Italy 0 Costa Rica 1: Player ratings

Show all 22
Meanwhile, Costa Rica's assistant manager Paulo Wanchope – remembered in England for his time as a player at Derby, West Ham and Manchester City – has said the Football Association should retain Roy Hodgson and that the team will have improved within four years.
Wanchope, reluctant to seem to take any pleasure in Costa Rica benefiting from England's woeful campaign, said: "The progress of the team will be better if they keep the manager and everyone.
"I think England in two, three, four years' time will be even better. Sometimes football is like that. Argentina in 2002 had just [four points] and they were a great team. It is something that is hard to find an explanation for."
Asked how his small nation had beaten both the countries who have defeated England, Wanchope said: "We did a great job against Uruguay and Italy. We kept our calm and were very disciplined on the defensive side. We knew we had great talent, great young players. The key for us is as a team we worked very hard.
"The world is surprised by us. No one expected this. We need to keep going, keep working hard and doing the right things."
Register for free to continue reading
Registration is a free and easy way to support our truly independent journalism
By registering, you will also enjoy limited access to Premium articles, exclusive newsletters, commenting, and virtual events with our leading journalists
Already have an account? sign in
Join our new commenting forum
Join thought-provoking conversations, follow other Independent readers and see their replies