World Cup 2014: Fifa investigate image of fans wearing black face paint during Ghana vs Germany
Image posted on social media appears to be of Germany supporters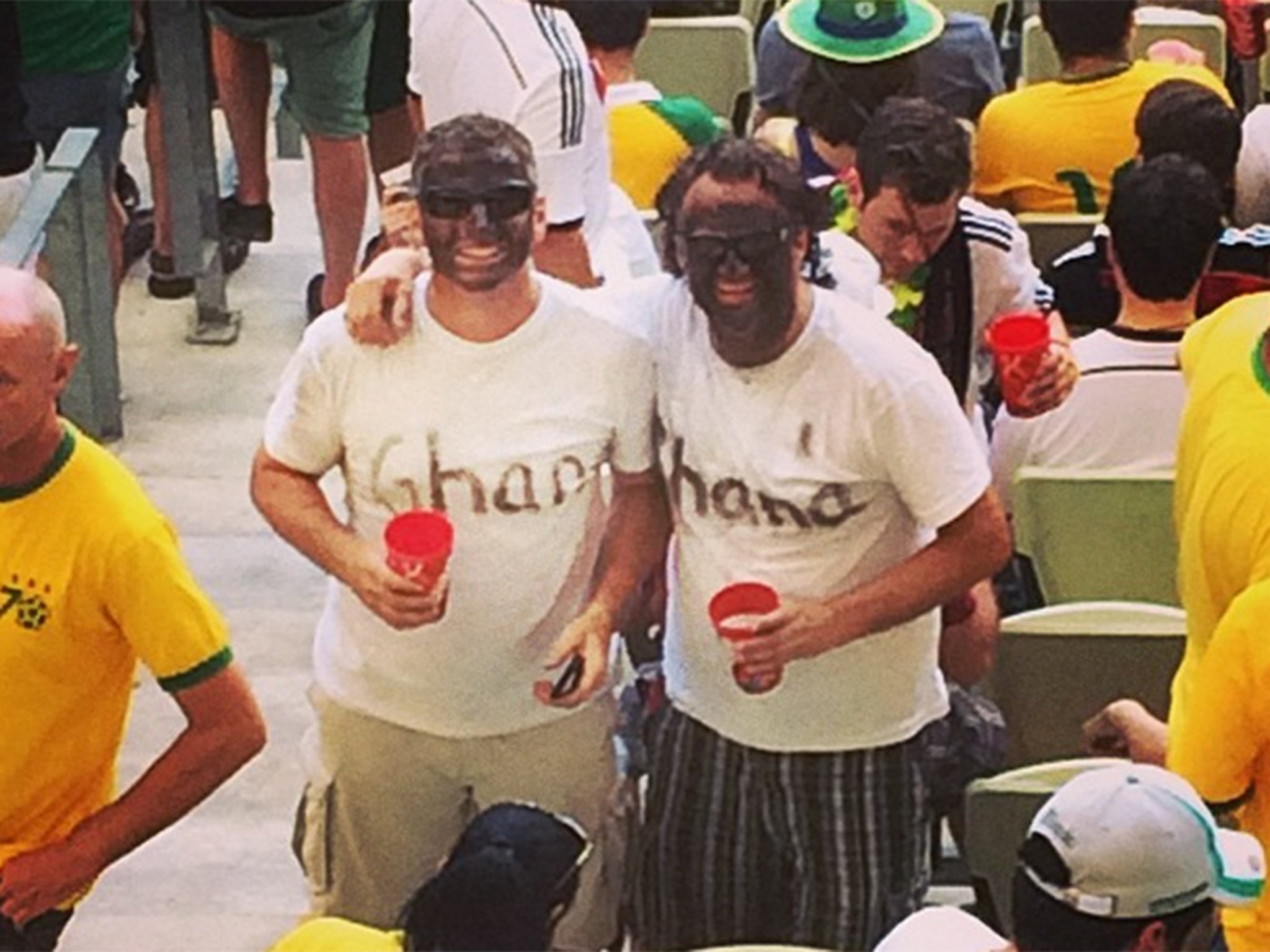 Fifa are to investigate after photos emerged on social media that appear to show Germany fans wearing black face paint during their country's World Cup match against Ghana.
The images posted by Instagram user selma_slim have quickly been circulated on the internet and appear to show two Germany fans at the Estádio Castelão in Fortaleza wearing crudely made Ghana t-shirts whilst grinning with black face paint on.
The image was posted along with the message: "So far I've counted 8 Germans in black face. Worst, people are lining up to take pictures with them. Poor form, #Germany. #racism #racists #worldcup"
Fifa have said any evidence of racist behaviour will be investigated with football's governing body rules stating that any fan found guilty of discriminatory behaviour is punishable by "suspension or expulsion".
Germany 2 Ghana 2 player ratings
Show all 22
"We always take any evidence or submissions to our disciplinary committee. It is the disciplinary committee that will meet," a spokesperson was quoted by The Guardian. "If they see any grounds they will open proceedings. Then it is up to the disciplinary commission to take the decision."
The Group G match was among the best of the tournament so far with the score ending 2-2, although the pictures of fans wearing black face paint wasn't the only controversial incident. A shirtless man with what appeared to be an email address and telephone number written on his back ran onto the pitch midway through the second half. He was detained by local authorities.
Join our commenting forum
Join thought-provoking conversations, follow other Independent readers and see their replies