World Cup 2014 - France: Didier Deschamps seeks unity to erase the humiliation of last time
France coach preaches team spirit after squad's mutiny in South Africa in 2010
Jack Pitt-Brooke
Monday 02 June 2014 11:04 Comments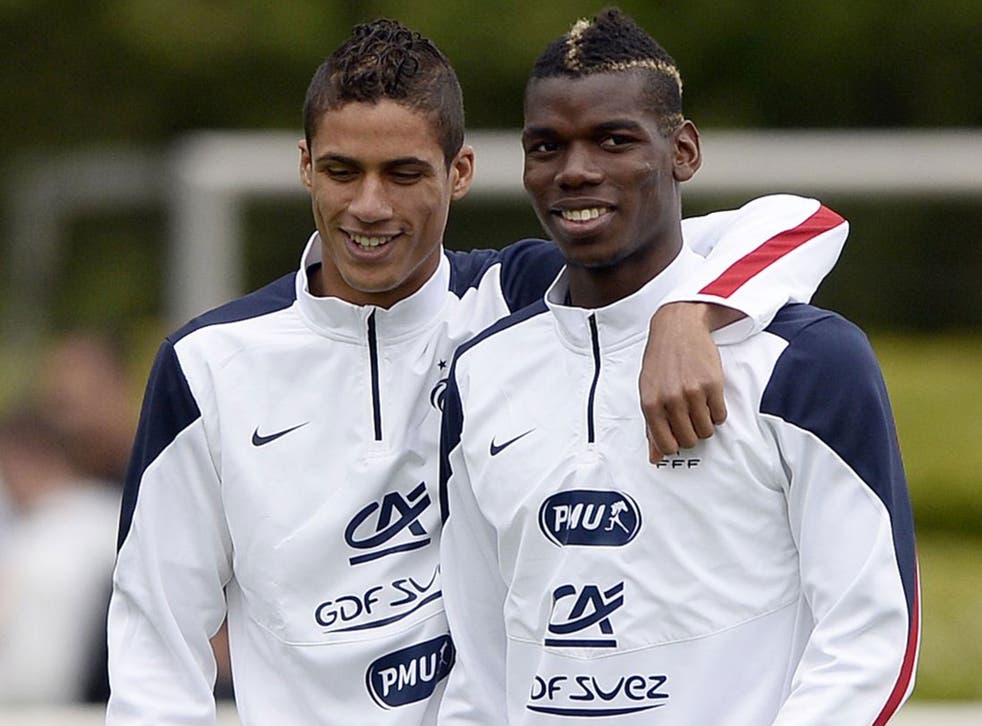 "No one can erase 2010," said coach Didier Deschamps, "there will always be a future and a past." France go into this World Cup under the shadows of two opposite archetypes: the glory of 1998, when a focused and unified team triumphed at home, and 2010, when a fractured side ripped itself apart and came home in disgrace.
France cannot escape these two images, the success story and the failure. Certainly, everything they have done in the last four years, first under Laurent Blanc and then under Deschamps – both champions of 1998 – has been in reaction to the South African debacle.
That was not just a bad World Cup – England had one of those – but a national disaster, which tore the football culture apart. It still weighs heavily on the country's consciousness. Adidas this week destroyed a replica of the team bus on which the players staged their infamous revolt in Knysna. It was a PR stunt, of course, but a surprisingly meaningful one.
Back on 20 June 2010 the France squad refused to train, choosing instead to stay on their coach. This was in protest over the French Football Federation (FFF's) decision to send home Nicolas Anelka after he told coach Raymond Domenech to "go fuck himself" at half-time in the 2-0 defeat to Mexico. Domenech was humiliated by the players, having to read out a statement on their behalf expressing their opposition to Anelka's punishment.
The incident led to the departures of France team director Jean-Louis Valentin, FFF president Jean-Pierre Escalettes, and Domenech. The FFF banned Anelka for 18 games, Patrice Evra for five, Franck Ribéry for three and Jérémy Toulalan for one.
The fallout did not stop there. Thierry Henry was called for a meeting with President Nicolas Sarkozy as France wondered what exactly had happened to its footballers. It was not the only disagreement to afflict a French team at a tournament in recent times – there were incidents at Euro 2008 and Euro 2012 – but this one meant far more.
Why it happened, why the bonds between players, public and management – so strong in 1998 – were shredded in 2010, is still contentious. The debate over whether the players or the FFF are to blame colours the approach to this World Cup. Two of the champions of 1998, Deschamps and Patrick Vieira, understand it differently.
Deschamps has been insistent for some time that character would define how he picked his France team. Talent has never been the issue, so his job is to inculcate and preserve the spirit so obviously lacking in 2010.
"It always comes down to state of mind, and I have to ensure that," Deschamps told France Football in a long interview last month, just before he announced his squad. "All the difficulty comes in creating that collective state of mind and, above all, to preserve that balance for the duration. It's so fragile. That spark can come on quickly, but it can go out quickly too."
Samir Nasri was not taken to South Africa in 2010 but did go to Euro 2008 and Euro 2012, where he got on the wrong side of William Gallas and a French journalist respectively. Despite a brilliant season for Manchester City, Nasri is not in the squad this time, sacrificed, it seems, on the altar of character by Deschamps.
World Cup 2014: All 32 squads

Show all 32
Without naming Nasri, Deschamps was very clear that he would pick the squad that would work best as a unit. "We must make sure everyone stays focused on the collective project, from the beginning to the end," he said. "We can't have mini-groups.
"You don't choose a squad of 23 for a World Cup as you would for a friendly or for qualifiers. You don't pick the best 23 players. It's important to have people ready to create that collective state of mind. My job is to see that no one can endanger the balance of the group."
Nasri was not even there in Knysna but has paid a price for it. Deschamps has picked players like Rio Mavuba and Mickaël Landreau, not necessarily the best, but reliably collegial. The team will be full of players – Mamadou Sakho, Laurent Koscielny, Paul Pogba, Yohan Cabaye, Blaise Matuidi, Karim Benzema – untouched by the stain of 2010. Of the Knysna rebels, only Evra and Ribéry remain.
This is Deschamps' choice but Vieira is not sure it is the right one. His interpretation of 2010 is slightly different – that it was the fault of the FFF – and he would rather see the squad for this year picked on talent. Vieira explained at the ITV World Cup launch that Nasri and Ribéry did not have problems with their clubs, just with the national team.
"So I think it is the structure that creates that kind of problem," Vieira said. "The French national team has to look at itself and how the structure is done. The problem is that you need people above who dictate the rules. When I was playing it was a different structure, every player knew where they were, what they had to do and how they had to behave." With a new coach and a new president of the FFF, Vieira is confident there will not a repeat.
Vieira, of course, is a colleague and friend of Nasri but he insisted that the problems of recent years were not the fault of the players. "When you are young you need more people around to support you, and I think the players have been let down by the structure around them."
While Vieira would not criticise his old team-mate Deschamps, he would rather see the most able 23 players fly to Brazil. "When you are talking about football, you want to choose your best player," Vieira said, about Nasri specifically. "When you are a top manager you should deal with the character of the players. It is important everyone is together, but I hope the choice is made by talent and what you can bring to the national team."
Deschamps is in charge, though, and Vieira is not. The squad is chosen. They could only earn a disappointing 1-1 draw with Paraguay in Nice last night, Antoine Griezmann's 82nd-minute curler getting cancelled out by Victor Caceres' header in the last minute when France's defence went to sleep at a free-kick. They play Jamaica in Lille next Sunday before opening against Honduras in Porto Alegre the following Sunday. Their group this year, also including Switzerland and Ecuador, should provide little resistance.
France are unlikely to replicate the glory of 1998. They might not be able to move out of that shadow quite yet, but stepping beyond 2010 would be a start.
Register for free to continue reading
Registration is a free and easy way to support our truly independent journalism
By registering, you will also enjoy limited access to Premium articles, exclusive newsletters, commenting, and virtual events with our leading journalists
Already have an account? sign in
Join our new commenting forum
Join thought-provoking conversations, follow other Independent readers and see their replies