World Cup 2014: Germany start to plan for Brazil with million pound headquarters but insist they are following Fifa's renting procedures
The complex will be named 'Campo Bahia' near the coastal sports resort of Porto Seguro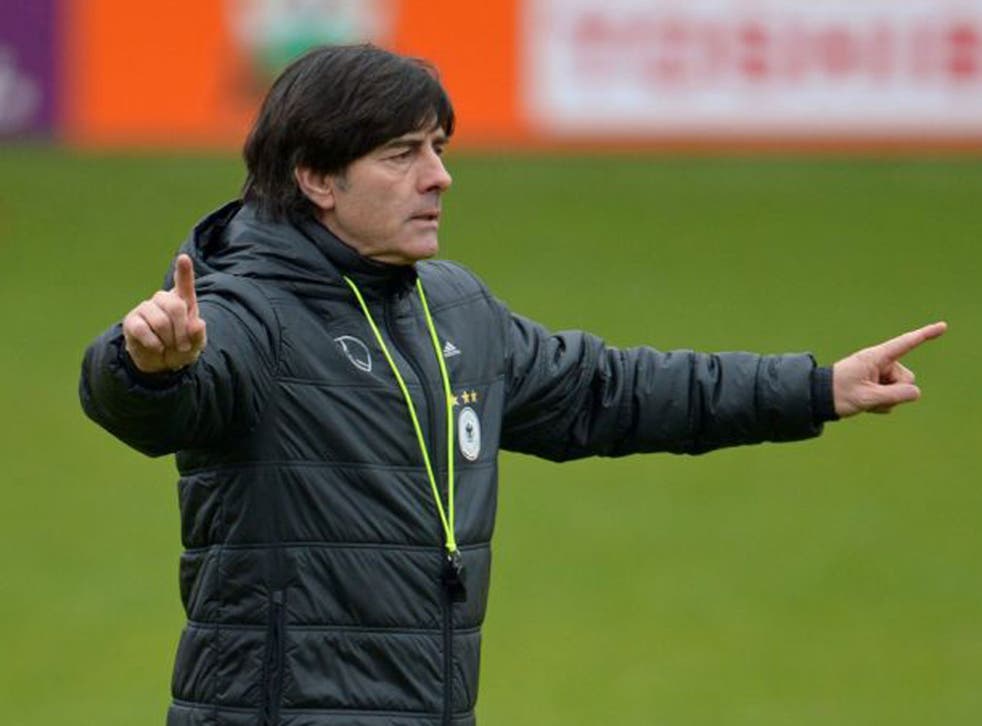 Germany's World Cup plans are beginning to take shape, with the DFB confirming today that they will set up their tournament headquarters at a brand new, million pound complex near the village of Santo André in the Brazilian state of Bahia.
The 15,000 square metre "Campo Bahia" is currently under construction, and will host Joachim Löw's playing and coaching staff for the duration of next summer's World Cup. The resort is set to consist of 14, two storey residential buildings, as well as a pool, training facilities and further functionary buildings.
Contrary to initial reports, the DFB insist that the camp is not being custom made for the national team, and that they are following official Fifa renting procedures. "It is neither being built for us, nor to our specifications," said General Manager Oliver Bierhoff at a press conference in Frankfurt. The association will, however, be able to influence certain details.
The project is allegedly being funded by a Munich based property entrepreneur, with Bild reporting this morning that DFB official sponsors Mercedes may also be playing a role. Bierhoff stated that he was "not nervous at all" about the project being completed as planned by March 2014. As of yet, nothing has been confirmed as to the legacy of the project after the World Cup.
"Like lots of countries, we've had difficulty finding an appropriate base. There just aren't as many hotels and resorts in Brazil as there are in, say, Germany." Bierhoff explained.
"Acclimatisation and recovery will play a major role at the World Cup and the resort offers ideal conditions to prepare for the early kick-off times and the expected heat and high humidity in Salvador, Fortaleza and Recife.
"The 2010 World Cup in South Africa showed that having short distances between the team headquarters, training area and media centre are very important for all concerned: players, coaches and media representatives alike.
"The squad can have their own space but at the same time it is all in a relatively small space and there is a central complex which will help promote team spirit. I am sure that this will have a positive impact on the atmosphere and the mood."
Löw, Bierhoff and co. are set to arrive in Santo André on the 7 of June, following an initial, preparatory training camp in South Tirol. The new base is well placed in terms of accessibility, with the players only five minutes journey away from their training and media centres at all times, the DFB confirmed. The complex is also located only thirty kilometres north of the nearest airport at Porto Seguro, itself within two hours flight of each of Germany's group stage fixtures in Salvador, Fortaleza and Recife. Löw's plan to fly to each venue 48 hours before the game is expected to remain unchanged.
"I am sure that the base will be something special, and offer us everything we need for the World Cup," said Löw's assistant coach Hansi Flick, "we wanted to confirm our head quarters as soon as possible so as to give us the maximum amount of time to acclimatise ourselves."
Join our new commenting forum
Join thought-provoking conversations, follow other Independent readers and see their replies