UK weather: London to be as hot as Sao Paulo - but World Cup players will find the humidity a world apart
The capital might be as warm as the host nation but, thankfully, it should only be half as humid
Heather Saul
Thursday 12 June 2014 15:59 Comments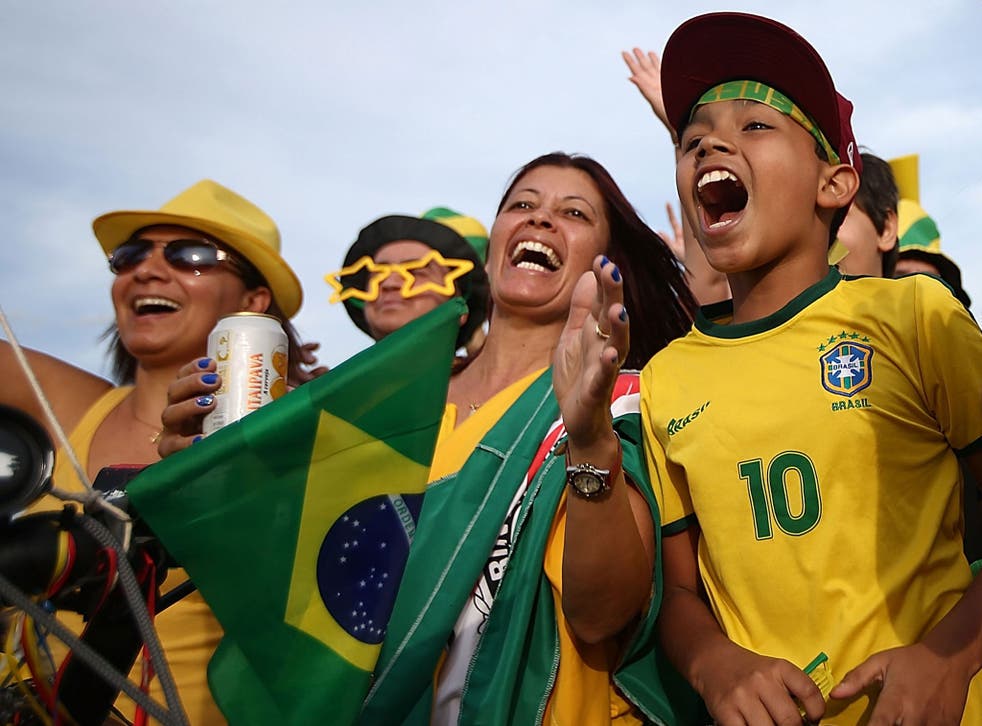 Temperatures in London are expected to match those forecast in Sao Paulo today as the football World Cup opens in Brazil - but spare a thought for footballers preparing to play in extremely humid conditions during tonight's opening game.
Temperatures in Sao Paulo are expected to peak at 24C today, dropping to 18C as the highly anticipated 2014 Fifa World Cup opens with a match between the hosts at the Itaquerao stadium, or Arena Corinthians, in the outskirts of the city.
However, footballers in Sao Paulo face playing in humidity levels of up to 92 per cent when Brazil and Croatia go head-to-head.
Meanwhile, the mercury could hit 24C at 4pm in London, with humidity levels in the capital expected to sit at a much more comfortable 42 per cent by the 9pm kick-off time.
On Tuesday, the Met Office predicted Britain could be in for a scorching summer, with a 25 per cent chance it could be the hottest yet.
Friday could be the hottest day of the year, with temperatures set to soar in London and the south-east to as high as 26C – the warmest recorded in 2014.
World Cup: writers' magic moments

Show all 6
A spokesperson for the Met Office said: "Temperatures could dip slightly over the weekend, but we will still see temperatures in the low 20s. London and the south-east is likely to see 20, 21, and possibly 22C on Sunday.
"On Friday, there is the potential we could reach or surpass that 26.5C recorded in May."
Last year, more than a million people took to the streets in protest against perceived excessive spending on the World Cup, with demonstrators demanding big improvements in woeful public services like hospitals, schools, security and transportation.
President Dilma Rousseff has dismissed complaints about the heavy spending and delays in preparing stadiums and airports, and is betting Brazil will put on a show on and off the field.
"What I'm seeing more and more is the welcome given to the teams and the happiness of the Brazilian people with our team," she said in a speech on Wednesday.
Demonstrations have repeatedly erupted in Brazil's metropolitan areas in recent months, with even a small number of protesters regularly blocking main roadways and severely disrupting traffic.
Register for free to continue reading
Registration is a free and easy way to support our truly independent journalism
By registering, you will also enjoy limited access to Premium articles, exclusive newsletters, commenting, and virtual events with our leading journalists
Already have an account? sign in
Join our new commenting forum
Join thought-provoking conversations, follow other Independent readers and see their replies