World Cup 2014: The best games of the tournament
The Independent's team of writers make their individual choices for the best game of the World Cup in Brazil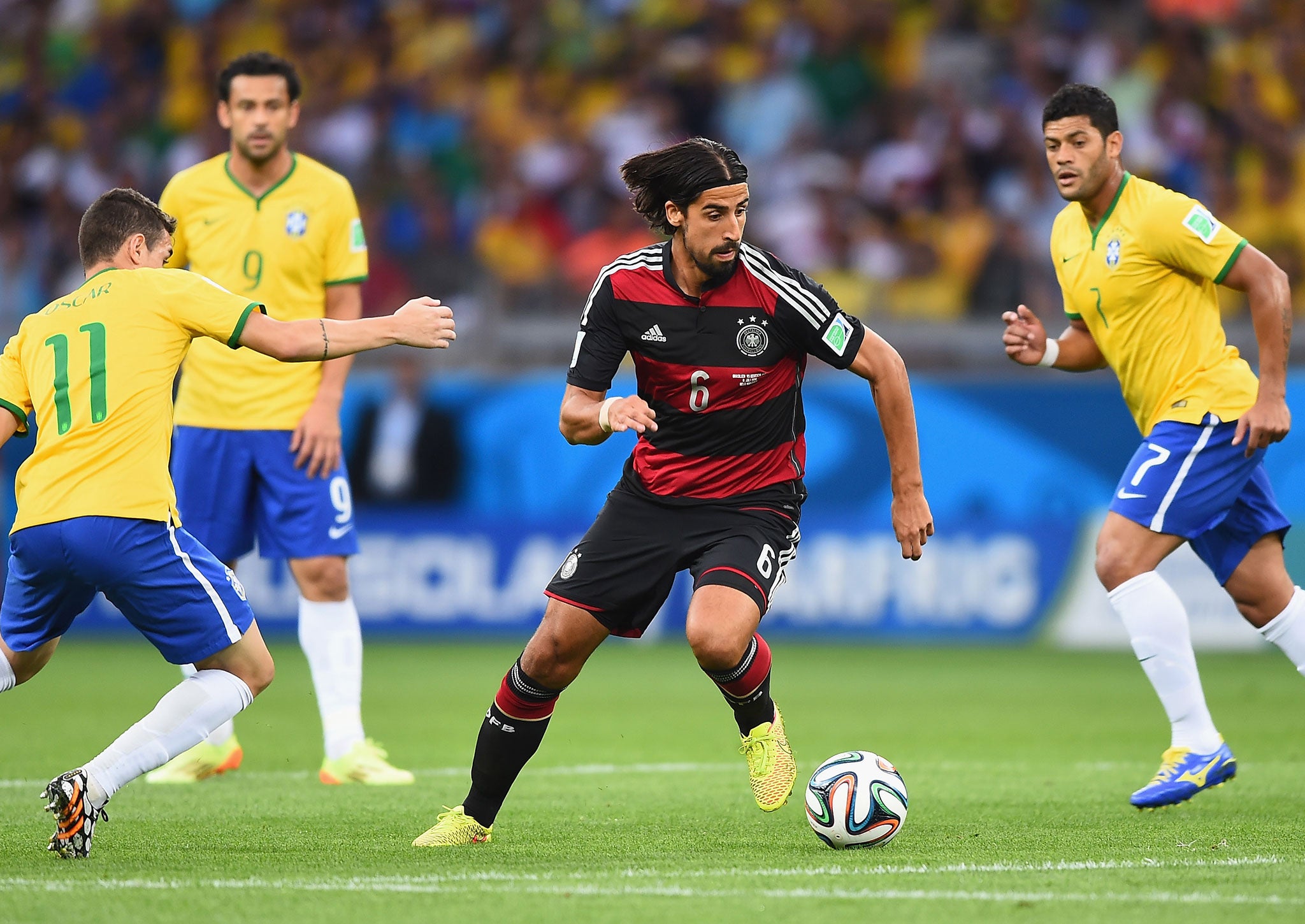 With a month of fantastic football at an end, our writers select their best game of the tournament.
SAM WALLACE - chief football writer
Germany 7-1 Brazil
Not any of the three England played. For the sheer novelty of it, I would have to say that being in Belo Horizonte for Brazil's 7-1 stuffing stood out. During that period in which Germany scored four goals in quick succession it was as if anything could happen: a pitch invasion, a player, or players, walking off.
IAN HERBERT - football correspondent
Australia 2-3 Netherlands
It was more than indefatigability that the tournament's lowest ranked nation displayed against one of the best. Australia were behind for a minute, ahead for eight minutes and should have taken an unassailable 3-1 lead. They provided the spectacle of Matt McKay, of Brisbane Roar, dominating midfield. And all that before a certain Tim Cahill goal.
GLENN MOORE - football editor
Germany 2-2 Ghana
It was not just thrilling, but also technically of a high quality. It was not error-free, both sides spurned chances to win, but it underlined Ghana's potential, which is sadly still to be realised, and the class of Germany, which has subsequently been seen.
The 50 best players of the World Cup
Show all 50
JACK PITT-BROOKE - football writer
Germany 2-2 Ghana
Before Germany moved into machine mode, they were a dangerously open side. Their second group game, against Ghana, was an end-to-end classic. Both teams exposed each other defensively and it was only poor finishing which kept the score this low. It prompted Joachim Löw to change to 4-2-3-1, but it was great fun at the time.
TIM RICH - football writer
Brazil 2-1 Colombia
For sheer, shrieking, edge-of-your seats drama the last 20 minutes could not be bettered. The injury to Neymar was merely the chaotic climax to a frenzied game. Given what happened to him against the Germans, David Luiz's spectacular free-kick is destined to become lost in the wash.
SIMON HART - football writer
Belgium 2-1 United States
The thrilling last-16 tie between Belgium and US got better the longer it went on. Tim Howard made a record-breaking 16 saves to keep Belgium at bay until extra time and even at 2-0 down, the spirited Americans somehow found an extra gear and nearly forced a shoot-out.
MIGUEL DELANEY - football writer
Brazil 1-1 Chile
At the time, it seemed like the kind of nervous knife-edge moment that could finally give Brazil momentum. Instead, it foreshadowed their eventual collapse. Because of that push-and-pull as well as the bravery of Chile, it was one of the most fascinating games.
Join our commenting forum
Join thought-provoking conversations, follow other Independent readers and see their replies