World Cup notebook: Cristiano Ronaldo can expose any German frailties
Joachim Löw's team may be rated as contenders but Portugal will test their resilience today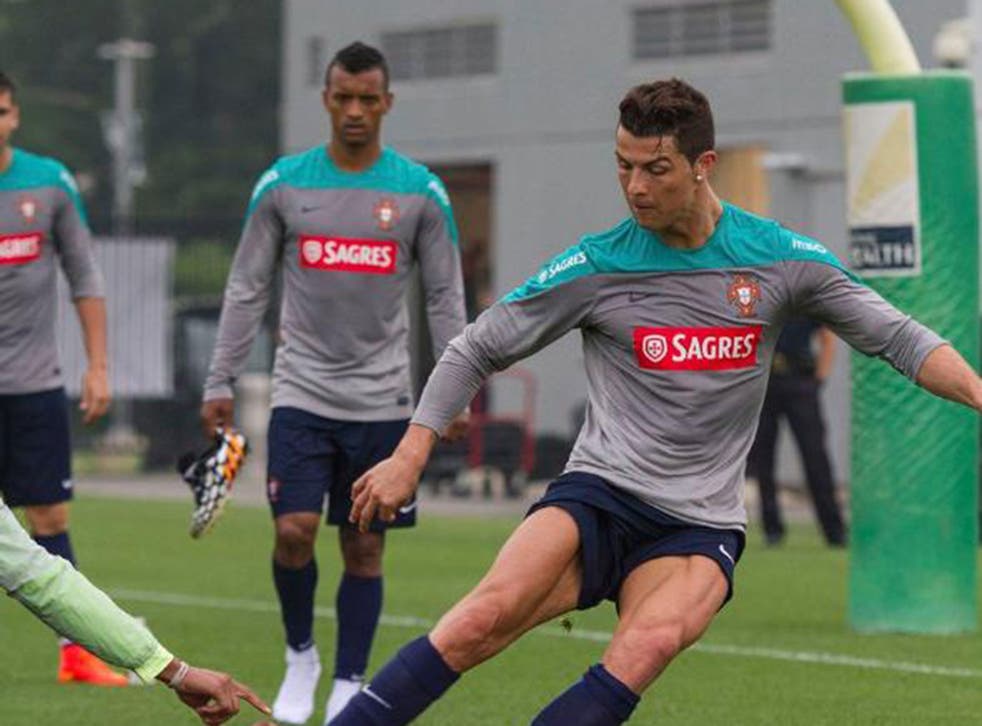 Germany are third-favourites for the World Cup and so their first match – against Portugal in Salvador today – should be a chance for some early flag-planting, some muscular self-assertion. All the other reasonable contenders have played and now, on day five, Joachim Löw's team can make clear the strength of their claim to be world champions.
And yet, despite their status, they go into this evening's game with a sense, if not of vulnerability then at least of fragility. They are an exciting team but one with real flaws at both ends of the pitch. Portugal, arguably the best side outside of the bracket of contenders, should certainly not fear them.
There is a sense with this Germany team that their reputation rather exceeds their achievements. They have some excellent players, certainly, and have played some delightful football. But despite semi-final exits from World Cup 2010 and Euro 2012, they have not shown many signs that they have the nerve and resilience required to win a tournament, and have suggested once or twice that they do not.
Germany's best chances to win recent tournaments, it feels, were not with Löw's fun but fragile outfits of 2010 and 2012 but in fact the teams of 2006 and 2008, the hybrid between old and new. Eight years ago they took Italy within one minute of a penalty shoot-out for a place in the final before Fabio Grosso's spectacular intervention. Two years later they reached the final, in Vienna, only to be slimly beaten by a Spanish team on their way to greatness. Those Germany sides did have quality and youth, of course, but they also had a resilient spine. Jens Lehmann was in goal and Michael Ballack in the heart of the midfield, with Christoph Metzelder and Arne Friedrich in defence.
Portugal: Group G team profile

Show all 5
Germany do not have those players now. They do have what should be the basis of a champion side, in Manuel Neuer, Jérôme Boateng, Philipp Lahm and Bastian Schweinsteiger, all players who have done great things with Bayern Munich in the last two years. They were beaten by a superior Spain side in the semi-final in 2010 but when, two years later, they had a better chance of winning they blew it.
They nearly did not make it out of their group – Denmark had chances to eliminate them in Lviv before Lars Bender's late winner. When they faced Italy – a good team but not a great one – in the semis, their 2-1 defeat was actually comprehensive. Germany were blunt up front that night and vulnerable at the back to Mario Balotelli's pace, power and conviction.
Cristiano Ronaldo has even more of all three of those qualities than Balotelli and, having won back the Ballon d'Or and the Champions League in the last year, he must look at international football now as the final arena for him to conquer.
Germany, meanwhile, must do without Marco Reus, their most dangerous forward and hope that Mesut Özil and Thomas Müller can produce enough to make up for his absence.
A victory would show that Germany have strength in depth and that they can beat good teams, two things they have struggled to make clear in the past.
Join our new commenting forum
Join thought-provoking conversations, follow other Independent readers and see their replies