Real Madrid's Jude Bellingham is one of a kind, says England manager Gareth Southgate
The manager praised Bellingham's mentality and said he can be the first Jude Bellingham rather than a copy of past greats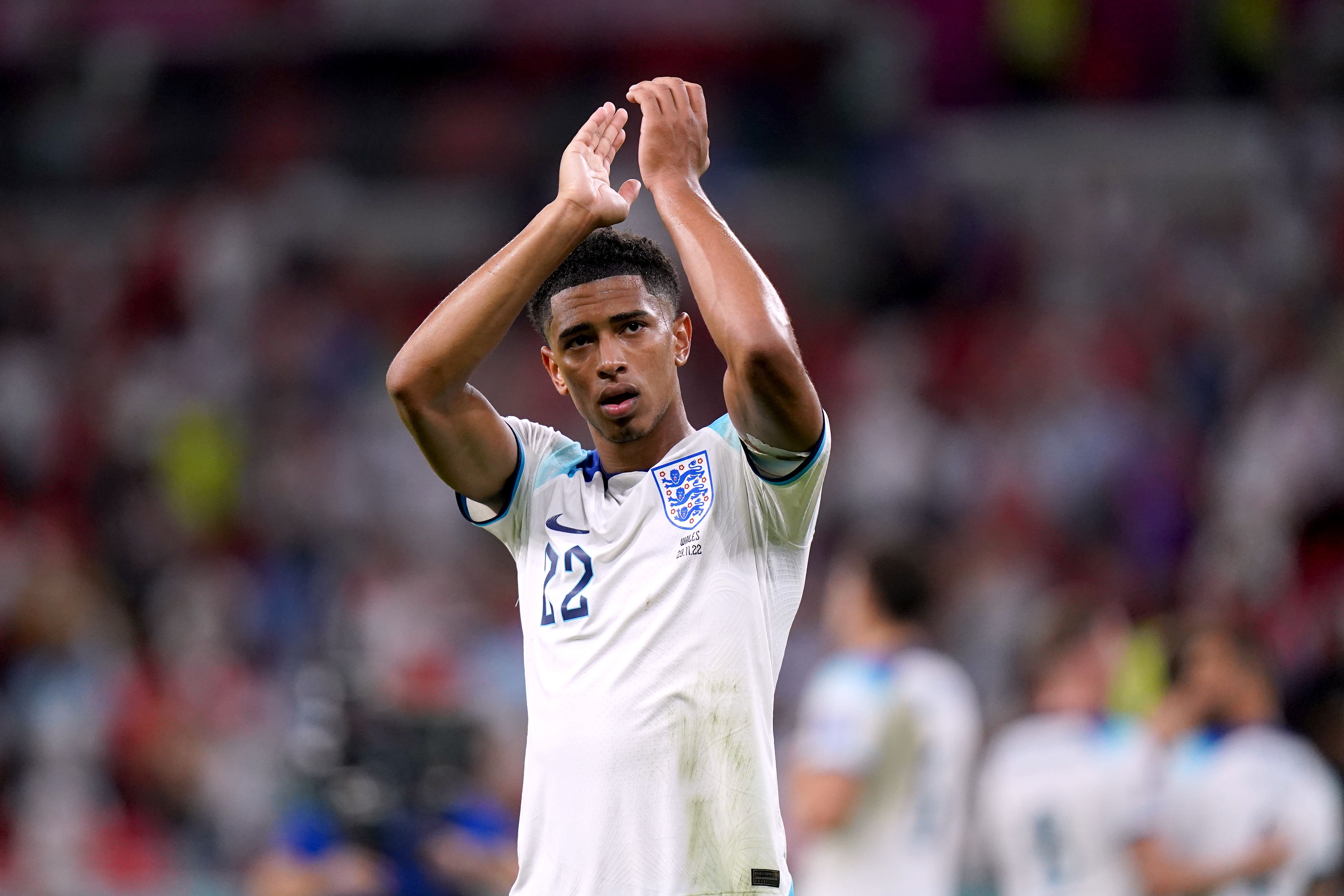 Gareth Southgate said his star midfielder can become known as "the first Jude Bellingham" rather than the next anyone else, as he spoke of the uniqueness of the Real Madrid star's influence before England's match with Ukraine on Saturday. The 20-year-old has made a sparkling start to his Bernabeu career, to the point that Harry Kane even admitted he is conscious of his younger international teammate beating him to a golden boot. Such goalscoring from midfield has raised comparisons with Bryan Robson and Paul Scholes, but Southgate views Bellingham as a star on his own terms.
"I guess the ability to arrive in the box late [compares], but I think it's better for him to be the first of him rather than the next of someone else.
"He is one that sort of striding forward in the old days he would have been a box-to-box midfielder but now, with it much more specific on the position they are playing, the patterns you work to get them into the game, but I think any midfield player who can get forward or get score goals is especially important."
As Southgate also spoke elsewhere about how the England team are now fixated on transforming from challengers into champions, the manager praised Bellingham's mentality. The view around the squad is that he has that winner's mindset.
"He has a huge maturity," Southgate said. "He has a good emotional intelligence. He has had to go into a dressing room and an interesting dynamic where some world-class players are there and he is there to ultimately take their place but, knowing him, he will have approached them off the pitch with huge respect and will have gone into the training sessions and the games ready to compete and show what a good player he is. He found that balance brilliantly when he first joined us and I have no doubt that is what has happened while he has been there.
"He has had to show a slightly different side because he has played a little higher with them losing [Karim] Benzema and his game is suited to forward running and arriving in the box and the nice thing from our point of view is that he is scoring more goals which is great.
"I'm not completely surprised because of the personality he has and the calmness he has, coupled with the competitiveness, you never know how it is going to go because you don't know how the team is going to play and whether the role you get at the start is going to suit you."
Kane meanwhile joked about a potential personal competition between him and Bellingham in terms of goalscoring.
"Yeah, I've seen his great start in La Liga. He's managed to score a few goals so competing for the most goals this season!
"It's great to see… If we get to March and he is still up there with me, I might have a few words. It is great to have those players week in and week out."
Join our commenting forum
Join thought-provoking conversations, follow other Independent readers and see their replies