Federico Chiesa shows superstar potential as ponderous Chelsea search for attacking spark under Thomas Tuchel
The Italian ran the game with the Blues' initial approach in Turin lacking imagination in the final third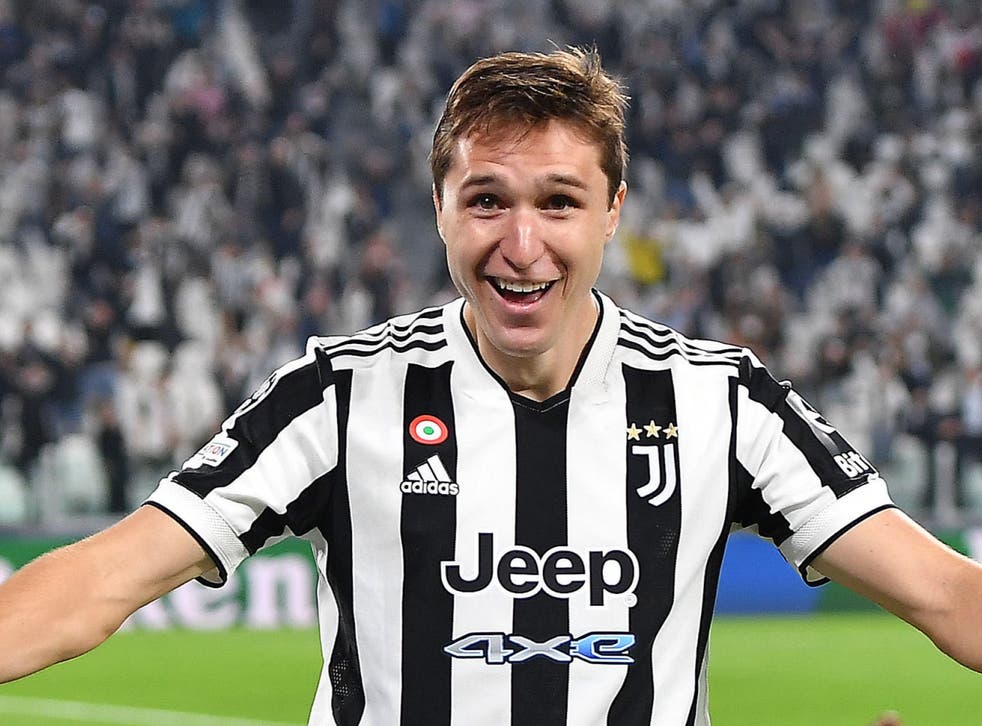 It is easy to know by now why Chelsea were prepared to spend their entire summer budget on Federico Chiesa rather than Romelu Lukaku.
It's just a lot harder to say just how high the 23-year-old can go, or where he will end up. One thing is certain. Juventus won't be giving up their new star easily. He is their future, although it's quite a present too.
Chiesa has of course been generally admired for a while, but 2021 felt his breakout year, when he fully confirmed himself as one of the great next generation alongside Erling Haaland and Kylian Mbappe. That isn't necessarily to say he is as good as either yet, but he has so many qualities.
What was most impressive in the 1-0 win over Chelsea was the way he took responsibility. He changed the game, ran the game and then won the game.
While Chiesa's pace and willingness to run at Chelsea dictated the match, there was so much more to it than his directness, or even his emphatic finish.
One of the moments of the night was a magnificent cross-field ball for Juan Cuadrado, which was genuinely reminiscent of any of Juve's great historical playmakers. Had Federico Bernardeschi managed to finish the move, we would have been talking about one of the great Champions League goals.
Chiesa is already one of the competition's bright young players. It's little wonder Max Allegri believes he can play up front or behind. It's all the more ominous that the Juve manager explained he wasn't fully fit: "He is absolutely not at 100 per cent and this was the first real time he has played as a centre-forward. I told Federico my evaluation, which is that he can play as a centre-forward or a support striker."
How Chelsea could have done with the electricity of Chiesa in Turin.
There should be one note of caution here, though.
Chelsea's current attacking issues clearly aren't for want of exciting stars, or even pace. They have plenty of both in their team.
It is difficult not to put their ponderousness in both this and the Manchester City defeat down to the initial approach. You only have to look at the numbers, and the lack of proper chances Chelsea created in both games before going behind.
Thomas Tuchel set up too cautiously in both. It sapped Chelsea of impetus, and meant they couldn't get going to the same degree when they finally went behind. The die was cast.
It left a sense of frustration.
It also emphasised the immense tactical importance of Mason Mount, for how he links defence and attack. Without him, Chelsea can't shift it up as quickly, or shift gears.
They were actually OK in attack in both games after going behind but even Tuchel admitted it was as if they lacked belief. There was almost an anxiety to Chelsea after Chiesa's goal, as if it was the last five minutes, and they kept trying to rush things, and hit Lukaku too early.
That is psychological as much as technical, and surely only comes from the mindset with which they've gone out in these games.
Perhaps Chiesa could have changed the tone in the way he did for Juve here.
It does feel like it goes to something deeper in the side, though.
Tuchel has brought many qualities to Stamford Bridge but the one thing we haven't really seen is a truly convincing attacking performance.
That array of attackers haven't coalesced in the way we know they should be able to. Lukaku hasn't been fully integrated yet. We aren't seeing Kai Havertz and Hakim Ziyech interchange in the way they are well capable of.
It is surely something that will come in time, given we know how Tuchel idealises Pep Guardiola's approach and have seen it from his teams before. It is still as if he leans towards protection rather than a fully progressive approach, although that is perhaps inevitable given the specific pressures of the Chelsea job.
For now, it is something he has to figure out, and creates a different kind of pressure for the Southampton match at the weekend.
There is more to this than just signing a player like Chiesa. But then there is more to Chiesa than just being someone's signing.
Join our new commenting forum
Join thought-provoking conversations, follow other Independent readers and see their replies