Brighton 'carnage' led to fresh football outlook and England recall – Lewis Dunk
The centre-back is hoping to pick up just his second senior England cap, five years after he made his debut in a 3-0 friendly win against the USA.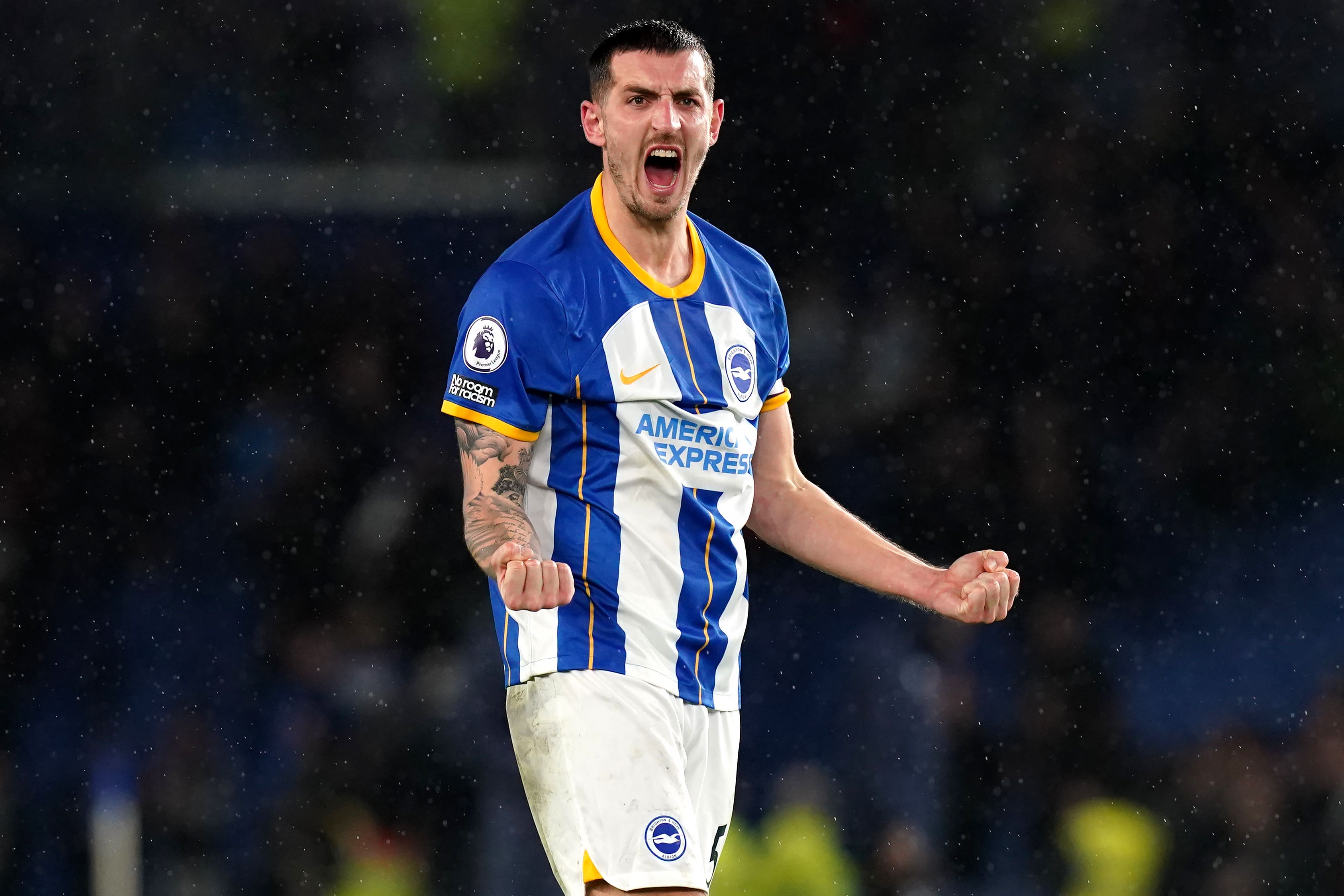 Brighton captain Lewis Dunk revealed he emerged from the "carnage" of Roberto De Zerbi's first fortnight in charge to earn back his place among an England squad he now feels has the belief to win trophies.
The centre-back is hoping to pick up just his second senior England cap, five years after he made his debut in a 3-0 friendly win over the United States.
Dunk has fully deserved a recall after fine form at club-level saw Seagulls head coach De Zerbi describe the 31-year-old as one of the top five defenders in Europe.
Having represented Brighton from their time in the third tier all the way up to captaining the team to a sixth-place Premier League finish and qualification to the Europa League last year, Dunk has seen plenty in his time at his hometown club.
But he admits the change in approach brought about by De Zerbi's appointment to replace Chelsea-bound Graham Potter last year was a challenge – albeit one that was ultimately rewarding for club and skipper alike.
"Football-wise, since the new manager at Brighton has come in I see football in a completely different way, I picture it in a different way and that is the biggest thing," he said.
"Football is not what I thought it was. Just how we play now. The idea of what I did before, I thought it made sense. But when you learn something completely different, you believe in it and this makes sense. You think 'why didn't I know this?' and 'why didn't I do this before?' That is just what it is.
"If I am being honest, honest answer the first couple of weeks were horrendous… I wouldn't say horrendous, they were baffling.
"He (De Zerbi) knows that, we have spoken about it and he knew that at the time, coming in, not speaking English, speaking through a translator.
"Training changed dramatically, we work on a lot of different stuff now and the first couple of weeks were a really hard transition, especially I think we were fourth in the league when Graham left and we were flying with him, and it was a strange time for him to go and then Roberto came in and (it was) carnage for two weeks."
De Zerbi prefers a methodical, planned approach which requires all of his players – especially defenders – to be comfortable in possession of the ball.
"It's rehearsed – don't worry about that," Dunk added when asked if such tactics – which have led to famous wins over Chelsea, Liverpool and Arsenal – are risky.
"We rehearse it every day. That is our training. I couldn't play his position, but now know every position on the pitch and where they should be. The time they should move and what angles they should give. So yes, we see it every day and it makes life simpler."
Dunk earned his England recall in June, but injury forced him to pull out of the squad to face Malta and North Macedonia in Euro 2024 qualifiers.
Manager Gareth Southgate has kept faith in Dunk, however, and he is back again at the first time of asking.
"I'm completely different person and a different player," he said.
"I'm five years older, five years wiser and I've learnt a lot football-wise and life-wise in those five years, like you do.
"I'm a different person now and come here with a different confidence that I probably didn't come with before."
Asked what was the biggest difference he noticed between the last time he trained alongside Southgate and his players at St George's Park to now, Dunk added: "We had a meeting the other day and he's talking about winning the Euros and the whole squad is thinking about winning the Euros.
"So I would say that's the big change in mentality. It's not 'how far can we get in a tournament'. It's winning a tournament.
"So that is probably the biggest change I've seen coming back. It's 'we will win this tournament. We want to win this tournament'. That's what we're going there to do and being around these top players. I can see why he is saying that and why England can win."