Liverpool ready to chase 'one per cent' chance against Real Madrid says Jurgen Klopp
The Reds trail 5-2 to Real Madrid from the home leg of their Champions League tie.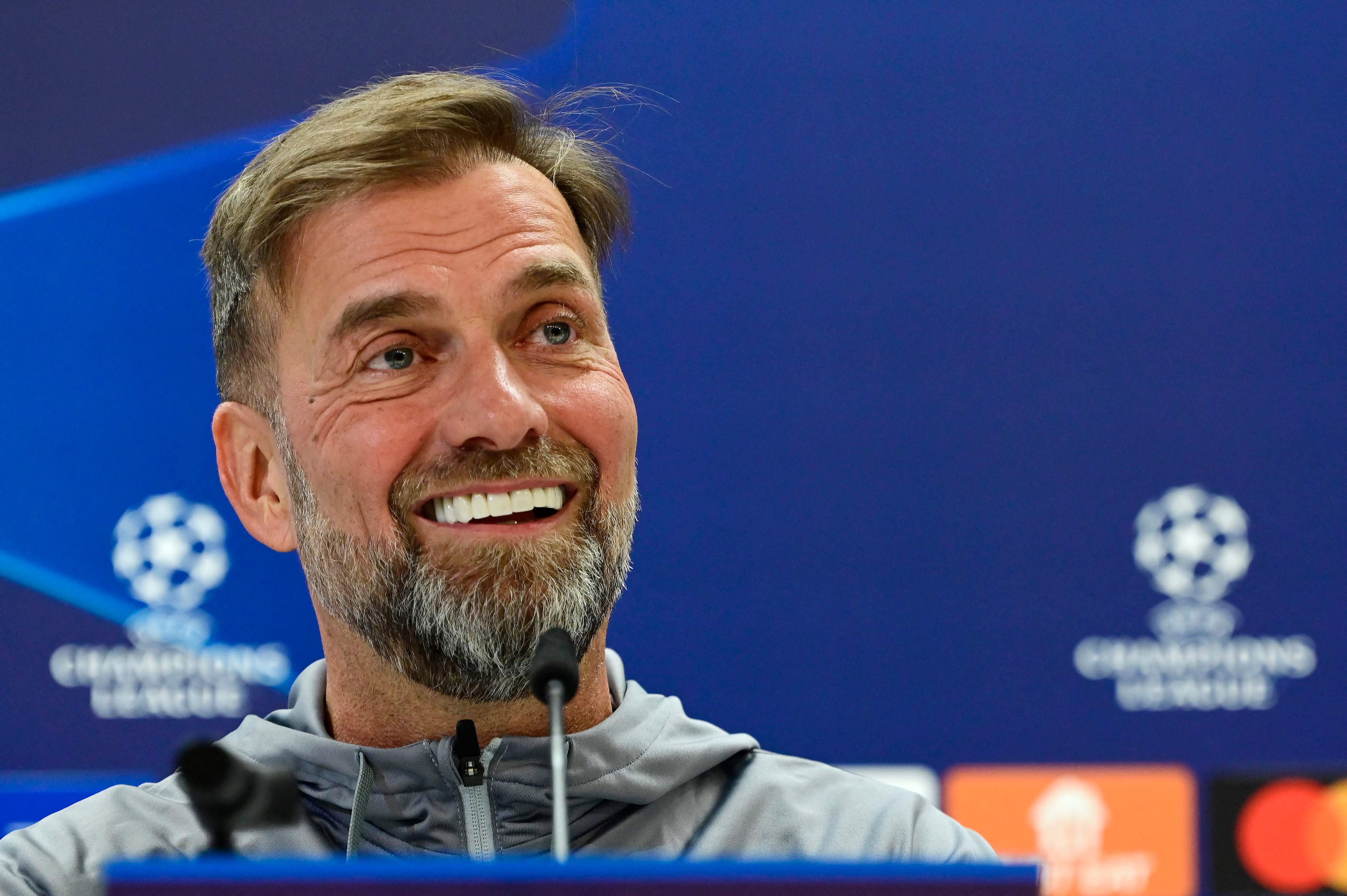 Liverpool manager Jurgen Klopp rates his side's chances of knocking Real Madrid out of the Champions League at one per cent.
They arrived in the Spanish capital trailing 5-2 from the first leg and while Klopp has upgraded his assessment from three weeks ago, when he said Madrid were already through, the odds have not swung much in their favour.
Liverpool do not have history on their side either as only once have they overhauled a three-goal first-leg European deficit – the famous 4-0 Champions League semi-final victory over Barcelona in 2019.
No team in the competition's history has ever lost the home leg of a knock-out tie by three goals and recovered, while only four have ever overturned a three-goal first-leg deficit.
"What I said after the game on the night was Madrid, with the result, they are through to the next round," said Klopp. "But now we are three weeks later and we know there is a game to play. If there is only one per cent chance I would like to give it a try.
"As difficult as it is, that is probably possible. Not likely but possible and for that we are here and then we will see where it will lead us to.
"We respect the competition and the opponent too much to not be looking forward to this game tomorrow. It is a tough task, as we are not in a great situation.
"If I was on that side of the table these are the questions I'd be asking and I would say the same thing, 'No chance for Liverpool'. So that means we are alone."
Asked whether this was the toughest match he had prepared for Klopp added: "Most difficult? I don't know, it is difficult because we will probably not go through to the next leg.
"But in this room I think 100 per cent of the people think we have no chance and if I am the only one who thinks we have a little chance I am fine.
"We are the complete outsiders tomorrow, 100 per cent. Real Madrid are 3-0 up and that is not what you want for Christmas but it's football and we will try to give it a go."
Liverpool's chances have not been helped by a shortage in midfield, with 18-year-old Stefan Bajcetic facing a lengthy spell out due to a thigh injury and captain Jordan Henderson left at home due to illness.
"A stress response in his adductor, which is absolutely bad," said Klopp on Bajcetic.
"He doesn't feel a lot but he is now out for I don't know exactly how long. We have to let it settle and we will see when he can come back."
Liverpool also do not head into the game with confidence after a morale-sapping defeat at Bournemouth a week after thrashing Manchester United 7-0.
But Klopp said if their roller-coaster season continued in the same pattern they were due another uptick.
"I'm not sure this is the season where we have a better chance but if we can surprise ourselves in a negative way we should be able to surprise ourselves in a positive away as well," he said.
"If it is going to be up and down then tomorrow should be up again.
"We are not here warning Madrid 'Be careful, we are coming'. But we are here to try to win the game and to win it we have to play extremely good.
"An OK game or a good game will not be enough. We will have to be on top of our game and that is what we will try."