MLS stands alone as a closed shop in the world of football. Meet the two men trying to change that
Having been stirred into action by USA's failings on the international stage, Riccardo Silva and Dennis Crowley are attempting to bring American soccer into line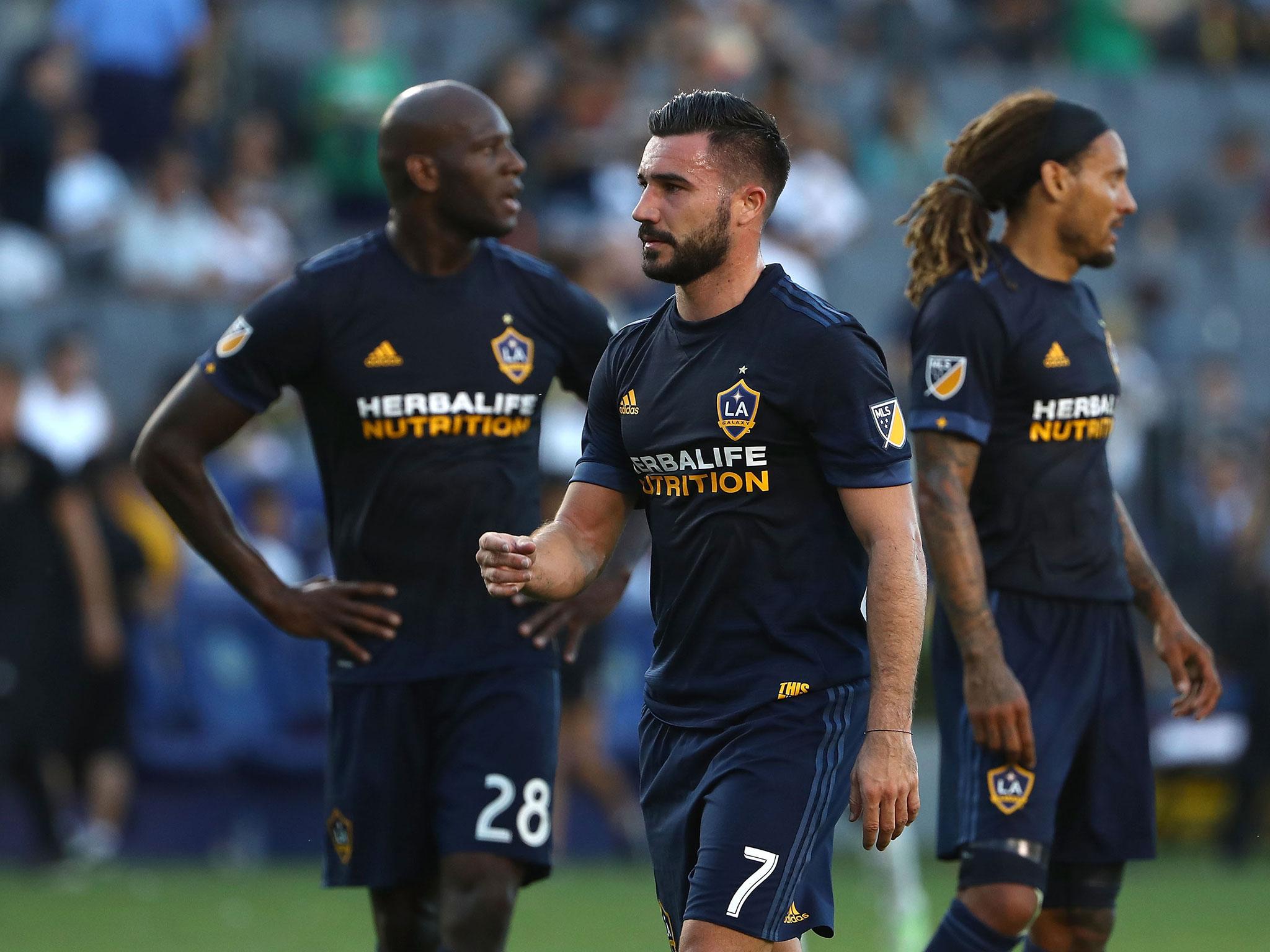 The worst team in MLS last year were LA Galaxy, winning just eight of their 34 games, and their reward for that failure is to blithely start the new season on Monday as if nothing happened as they host Portland Timbers. Miami FC were the best team in NASL, Spring and Fall Champions, and their reward is not promotion but punishment: NASL has been de-sanctioned by the US Soccer Federation (USSF) and they have nowhere to play all year.
This is the unfair reality of the game in the United States, where the only way into the top flight is with a $150m buy-in. Every other footballing country, Australia aside, provides a ladder to the top, and even the A League is going to bring one in.
Standing alone against the world, this is a footballing form of American exceptionalism. One that raises questions about the universality of the game, the muscle of Fifa, the survival of domestic league pyramids, and suggesting an explanation to why the world's biggest economy still underachieves, and will not be sending a team to this year's men's World Cup.
Because this closed-shop arrangement, and the cosy protection the USSF gives to MLS, is under threat like never before. Two football club owners, faces pressed up against the window of MLS, are bringing a new legal challenge this spring. Hoping to force Fifa to finally impose promotion and relegation on the USSF, bringing American soccer into line, more than 20 years late.
Riccardo Silva is an Italian investor and founder of MP & Silva, a sports media agency he set up with Andrea Radrizzani, who now owns Leeds United. Silva set up Miami FC and is distraught that, after NASL's desanctioning, they have nowhere to play this year. But his financial stake in this is potentially even bigger than that: last year MP & Silva offered $4bn for the next 10 years of MLS rights, quadrupling the current value of the current deal, as long as they introduced promotion and relegation. They said no.
But Silva still wants to find a way to shake up football in the US, to make it fairer, more open, and more marketable than it is right now. "Broadcasters always say they don't believe MLS is real soccer because it's a closed league," he explains to The Independent from his central London office this week "There isn't really a competition. It's not perceived as real football, real soccer, it's something a bit artificial. Where there is no sporting merit, no competitiveness. This is what everybody thinks."
Dennis Crowley is the founder of location app FourSquare and a huge soccer fan, who has set up his own semi-professional team, Kingston Stockade FC, in upstate New York. Silva and Crowley met up last year and shared their frustrations about the state of the football in the US, the lack of a fair pyramid and the damage that does to the standard of the national team.
Those were the problems that drove Crowley to create Kingston Stockade in the first place, back in 2015. "Part of the thinking was, what can we do to make soccer better in the US?" Crowley tells The Independent over the phone from San Francisco. "Manifested in another selfish goal: what has to happen for me, at 40 years old, to see the US win a World Cup in my lifetime? Is that possible? It's very easy to sit around and complain: what things can I do, as a fan, to inch us a little bit closer to that? And we hit on this idea: let's make a club, and help other people make clubs."
Kingston Stockade play in the National Premier Soccer League (NPSL), effectively the fourth tier in the US. But no matter what they achieve, the closed system means they will never go anywhere. Nothing will be ever be enough to reach the top flight, the Concacaf Champions League or the Club World Cup. Football is meant to be meritocratic, except in the US.
"Every other part of American culture is very much driven by the entrepreneurial spirit," explains Crowley. "You make something great, you try to win against your competitors, and then you move to face off against bigger and better competitors. My other job is I work at a tech company. It started as a tiny little tech company, and over 10 years we built it into a big tech company. And this idea that you can't do that in soccer, it feels fundamentally broken."
Nowhere is the weakness of the system clearer than in the failure of the national team to reach this year's World Cup, for the first time since 1986. The USA, remember, finished fifth in a 10-game six-team league, behind Mexico, Costa Rica, Panama and Honduras. It all ended in Trinidad last October as the USA disastrously lost 2-1, shocking soccer fans across the country.
This underperformance is what inspired Crowley and Silva, who ascribe the side's struggle to the lack of a proper football system in the US: "A country of 300 million people, where soccer exists for a long time, and is very followed, should be constantly among the top 10, if not the top five in the world. It is the result of the disrespect of the rule of competition. Since it is not a competitive system, it's an anticompetitive system."
But how do you get USSF to change? The first hope of the promotion-relegation lobby was Eric Wynalda, who ran to replace Sunil Gulati as USSF president, advocating radical change, including 'pro-rel', to shake up soccer in the US. But in last month's election he failed and was beaten by Carlos Cordeiro, vice-president under Gulati, an establishment candidate but not quite as pro-MLS as Kathy Carter. But Cordeiro, in words that have encouraged reformers, has pledged to end the 'conflict of interest' at the heart of American soccer.
What exactly does he mean by that? Reformers see the overly-cosy relationship between USSF, MLS and Soccer United Marketing (SUM), who sell MLS TV rights, as the heart of the problems in the American game. USSF protects MLS' Division 1 status but sets harsh professional league standards for its competitors. They have de-sanctioned NASL for 2018, leaving Silva's Miami FC and the popular New York Cosmos with nowhere to play this year. NASL tried to reverse that decision in a court case in New York but they lost their appeal this week. So Miami FC's second team will play in the NPSL this year while their first team, now managed by Paul Dalglish, have to search for another competition to sign up for.
USSF, it is increasingly clear, are in no mood to compromise or to help any team or league outside of their protected bubble. So Silva and Crowley are taking a different legal approach. Article 9 of Fifa's statutory regulations enshrines promotion and relegation, ordering that a club's "entitlement to take part in a domestic league championship shall depend principally on sporting merit". Of course this is not the case in the US, where the only way into MLS is with a cheque. Silva and Crowley, or rather, Miami FC and Kingston Stockade FC, are bringing a case to the Court of Arbitration for Sport (CAS), appealing for arbitration, calling on Fifa to finally impose its own rules on the US and bring them into line with the rest of the world.
"Ultimately, you can't ask the USSF politely to do this," Crowley says. "They're not interested. What we're trying to do with the CAS filing is to say 'listen, USSF has to play by Fifa's rules.' People have been trying to do this for years, and USSF has not been forced to respond. The thinking is that the CAS filing forces the issue, forces them to articulate their position, and hopefully forces them to make some changes here. The USSF has to acknowledge that this is part of Fifa's rules."
The question for Fifa is whether they have the stomach to forcibly impose this on the US. The fact that they have not done so yet, with MLS about to start its 23rd season, is revealing enough. But there is a bigger issue at stake here even than whether the US will ever have its own pro-rel pyramid, whether Miami FC will ever get to play top flight football, or reach the Champions League, and how an open system, rather than a closed one, would improve the US men's national team.
And that is whether football has to be organised the same way in every country or not. Football's universality has always been its strength. But if Fifa is going to ignore such a huge exception – and even to defend its right to do so – then which other laws and tenets of the game are negotiable? "There cannot be any discrimination between countries," Silva insists. "If a rule is valid in Europe, it should be valid in the US. Otherwise, let's start playing in the US with 20 players. With bigger goals. With helmets. With hands. If FIFA have rules, they should be valid everywhere. Without discrimination of countries."
That might sound dystopian but there is a more immediate threat to the structure of football if Fifa do not act. Which is that if Fifa allow the USSF to run their own closed shop, ignoring the sporting merit criteria, then how can Fifa stop a lucrative trans-national super league from setting up?
"If a closed league, where teams pay to be promoted, is formally accepted, then I think it would be the end of football in Europe," warns Silva. "Basically only 20 teams in Europe will survive, and hundreds would die because the others would form a super league. And football as it is, as an inclusive, open system, will die. It will only be a little private club of the 20 richest teams in Europe. And hundreds of teams, with their tradition, with their importance to the community, will disappear. If there isn't an open system, football will disappear."
With additional reporting by Hugo Greenhalgh
Join our commenting forum
Join thought-provoking conversations, follow other Independent readers and see their replies