Pep Guardiola tests positive for Covid amid major outbreak at Man City
City take on Swindon Town in the third round of the FA Cup on Friday
Sports Staff
Thursday 06 January 2022 12:19 Comments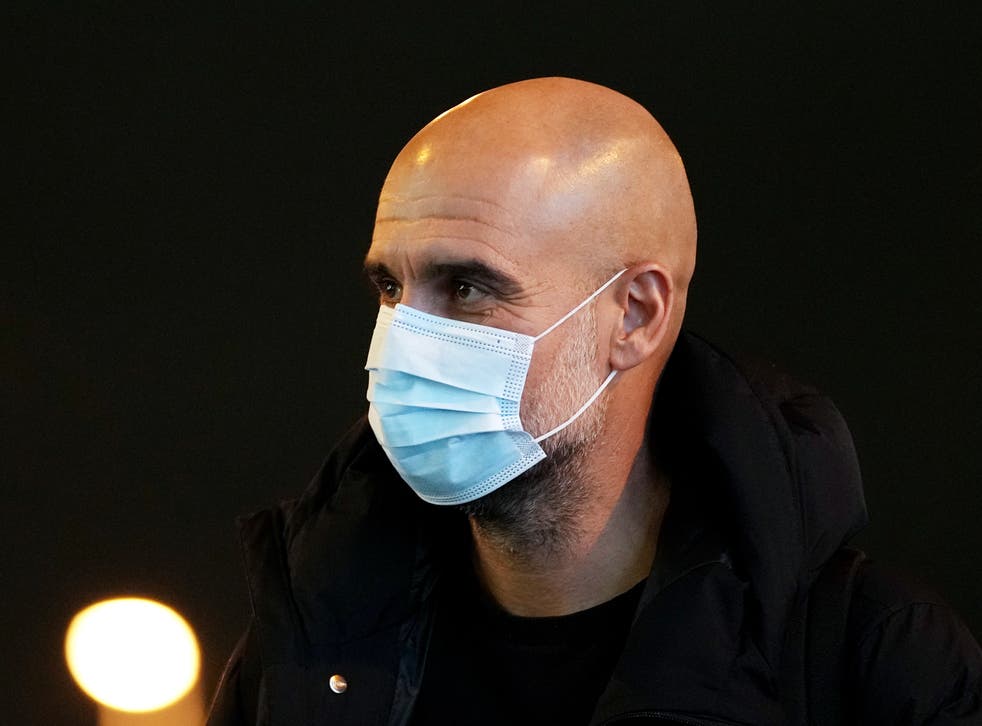 Manager Pep Guardiola has tested positive for Covid as part of a major outbreak at Manchester City.
The club have confirmed 21 members of the first-team bubble have tested positive, including the manager and assistant manager Juanma Lillo. Both are now isolating.
City take on Swindon Town in the third round of the FA Cup on Friday.
The club confirmed the news with a statement on Thursday.
"Pep Guardiola will miss tomorrow evening's FA Cup trip to Swindon Town after testing positive for Covid-19," it read. "The City manager recorded a positive test on Tuesday along with assistant Juanma Lillo. Both are now isolating, along with a number of other positive cases within the City first team bubble.
"This brings the number of those isolating for Covid related reasons amongst the group to 21. Of that number, 14 are backroom staff with seven first team players.
"Assistant coach Rodolfo Borrell will take charge of the team for the trip to Swindon."
Register for free to continue reading
Registration is a free and easy way to support our truly independent journalism
By registering, you will also enjoy limited access to Premium articles, exclusive newsletters, commenting, and virtual events with our leading journalists
Already have an account? sign in
Join our new commenting forum
Join thought-provoking conversations, follow other Independent readers and see their replies