Man City coach Pep Guardiola might be 'greatest manager of all time', says Gary Neville
Spaniard won a fourth consecutive Carabao Cup on Sunday, with a treble still on the cards for the Premier League leaders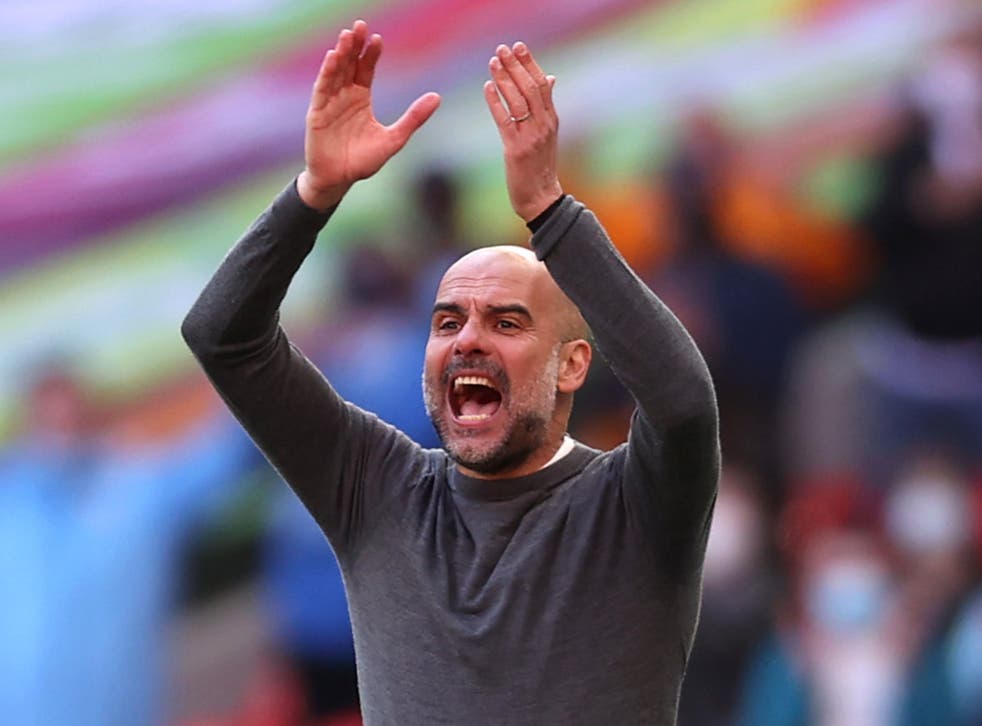 Gary Neville has claimed Manchester City might just have the "greatest manager of all time" in Pep Guardiola.
Guardiola won a fourth straight Carabao Cup with City on Sunday as a late Aymeric Laporte header secured a 1-0 victory over Tottenham at Wembley.
The triumph marked the 25th trophy of Guardiola's career and his seventh with City, and a treble is still on the cards this season.
Guardiola are two wins away from winning the Premier League and have a Champions League semi-final to contest against Paris Saint-Germain.
Former Man United defender Neville, who played under legendary coach Sir Alex Ferguson, has now admitted that City's Spanish manager might in fact be the best of all time.
"You just have to recognise Man City's outstanding football, the outstanding achievement of winning this trophy four times on the bounce," Neville said on The Gary Neville Podcast after City's Carabao Cup final win.
"Pep Guardiola has an outstanding record in cup competitions, it's 14 victories and one defeat in 15 finals, it's absolutely out of this world. The football they play is magnificent, it really is.
"I think Man City may have the greatest manager of all time and we'll look back in 10, 15, 20 years' time… just the way he has infiltrated countries, dominated football but also influenced others, I don't think I've ever seen it.
"You look at how he's won in three different countries [England, Spain and Germany], he's now dominating in this country. He's going to win the league title in the next few weeks, that's three in five years and these are massive achievements – playing the way they play as well, which is with technical players, dominating possession.
"The big one is the Champions League and it's a huge couple of weeks coming up against PSG, because if they were to win that then they would have a great chance [of winning the competition].
"That would be the cherry on the icing on the top of the cake of Guardiola's reign at Man City, because I don't think he can leave without winning it. It would feel incomplete if he left this country without winning the Champions League.
"I know that happened in Germany, but here, Man City will give him the time to do it and it almost feels like he has to so he can say that the job is done."
Join our new commenting forum
Join thought-provoking conversations, follow other Independent readers and see their replies