Clubs send out wrong message playing footballers accused of abuse – Women's Aid
Manchester United winger Antony was dropped by Brazil following accusations of physical aggression towards a former girlfriend.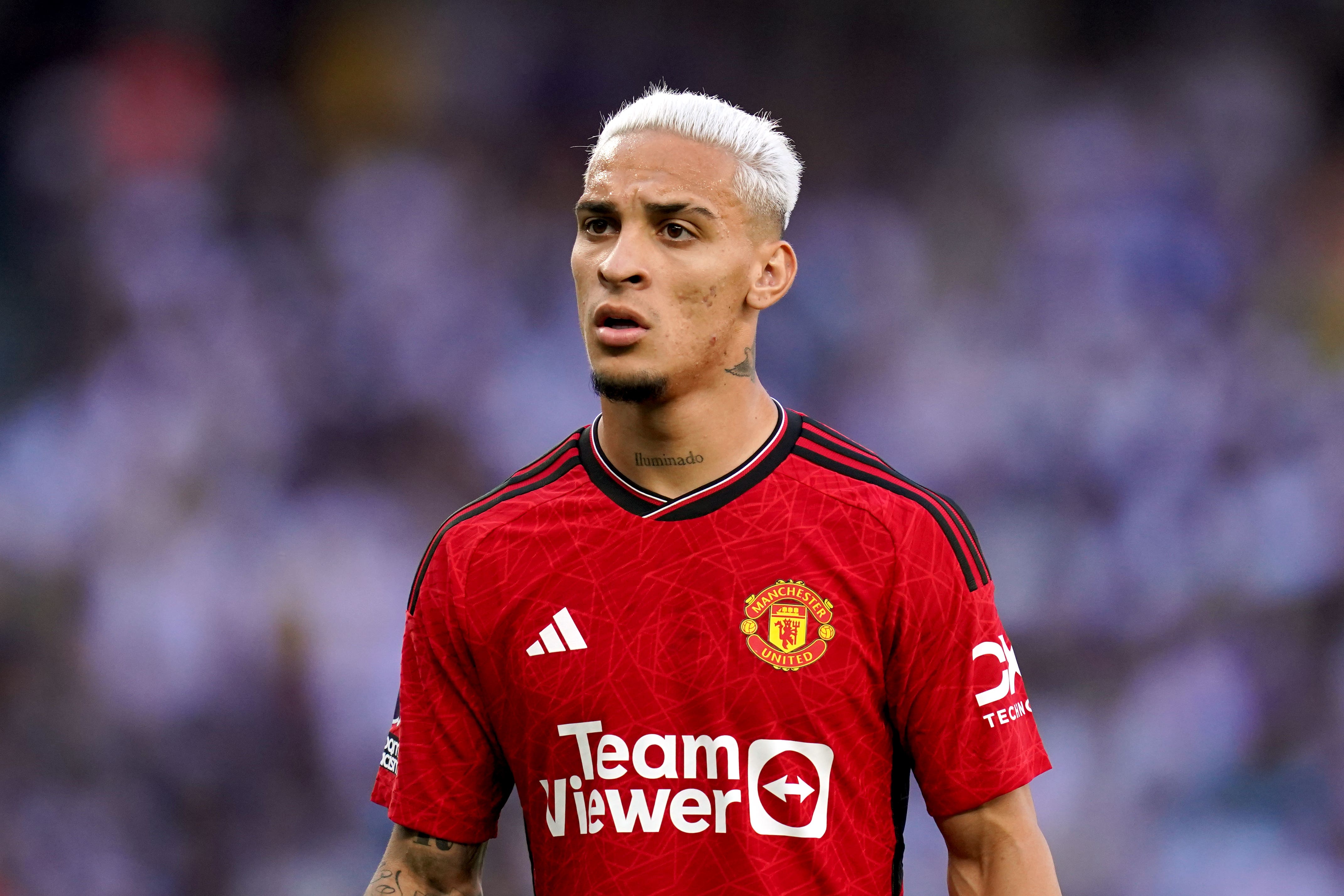 Women's Aid believes clubs who allow footballers to continue playing after allegations of domestic abuse against them send out a message that the claims are not being taken seriously.
Manchester United winger Antony was dropped by Brazil following accusations of physical aggression on a number of occasions since January towards his former girlfriend Gabriela Cavallin.
The 23-year-old, who has made 31 appearances since Cavallin made a complaint to Greater Manchester Police (GMP) in January, has denied the claims. United have not commented.
"Domestic abuse is prevalent in our society and all employers, including football clubs, need clear policies and procedures about what to do when allegations are made against an employee," said Women's Aid in a statement to the PA news agency.
"When the alleged perpetrator is a high-profile footballer, we know from survivors of domestic abuse that has an impact on both football fans and wider society, who see them playing and celebrated on the pitch as a sign that the allegations are not being taken seriously by the club.
"Safeguarding is vital in these cases, to ensure the safety of everyone involved while proceedings are ongoing."
In an interview with Brazilian website UOL – which also published photographs and screenshots of messages between the pair – Cavallin claims she was attacked by Antony "with a headbutt" in a Manchester hotel room on January 15, leaving her with a cut head which needed treatment from a doctor.
Cavallin, a social media influencer, also alleges she was punched in the chest by Antony, which she claims caused damage to a silicone breast implant which required corrective surgery back in Brazil.
Another alleged incident is claimed to have taken place at a house on May 8, with Cavallin saying she suffered a cut finger while trying to protect herself, accusing Antony of throwing a glass cup towards her as well as then taking her passport.
Cavallin is said to have filed a report to Sao Paulo Civil Police concerning allegations of physical and verbal abuse by Antony while on holiday in Brazil during June 2022, when she was pregnant, as well as making a separate complaint to Greater Manchester Police (GMP).
Writing on Instagram on Monday, Antony, who signed for United from Ajax in an £85.5million deal in September 2022, protested his innocence in response to what he called "false accusations".
"Out of respect for my fans, friends and family, I feel obliged to speak out publicly about the false accusations I have been the victim of," Antony said.
"From the beginning I have treated this matter with seriousness and respect, providing the necessary clarifications before the police authority. The police investigation is under judicial secrecy, and therefore I cannot make its contents public.
"However, I can calmly state that the accusations are false and that the evidence already produced and the other evidence that will be produced demonstrate that I am innocent of the accusations made.
"My relationship with Gabriela was tumultuous, with verbal insults from both sides, but I never committed any physical aggression.
"At each moment, whether in testimony or in an interview, she presents a different version of the accusations.
"Therefore, I come to vehemently deny the accusations made and inform you that I remain at the entire disposal of the Brazilian authorities to clarify whatever is necessary.
"I trust that the ongoing police investigations will demonstrate the truth about my innocence."
In a statement, GMP said: "Greater Manchester Police is aware of the allegations made and enquiries remain ongoing to establish the circumstances surrounding this report."
Following the emergence of the allegations, Brazil confirmed Antony had been withdrawn from the squad for World Cup qualifiers against Bolivia and Peru, with Arsenal striker Gabriel Jesus called up as a replacement.
"Due to the facts that became public this Monday involving striker Antony, from Manchester United, and which need to be investigated, and in order to preserve the alleged victim, the player, the Brazilian team and the CBF, the athlete has been withdrawn from the Brazilian team," a statement from the Brazilian Football Confederation read.
The allegations against Antony come after United announced last month that Mason Greenwood would leave the club.
Greenwood was suspended by the Old Trafford club on January 30, 2022 over allegations relating to a young woman after images and videos were posted online.
The case, where the forward faced charges including attempted rape and assault, was discontinued by the Crown Prosecution Service in February and he has since joined Spanish side Getafe on loan.