Manchester United set to rival Real Madrid for breakout Champions League star
United are considering a deal for the Italy international and Inter wing-back Federico Dimarco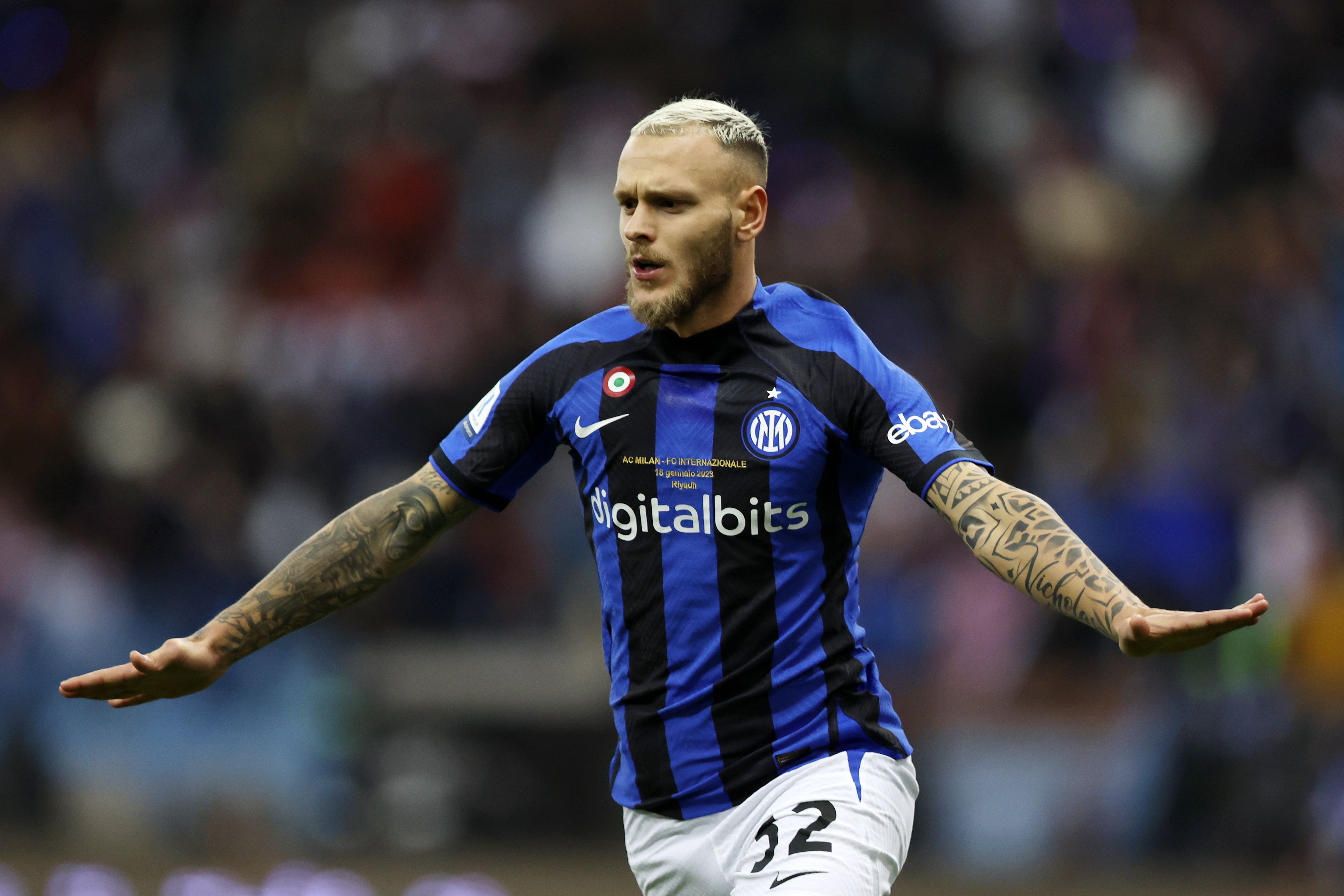 Manchester United and Real Madrid have both spoken to Inter about wing-back Federico Dimarco, as the Serie A club face huge pressure to sell this summer.
The Italy international was one of the Champions League's revelations this season and is seen as one of Inter's most marketable assets.
A number of clubs are trailing but United and Madrid have both expressed the most concerted interest so far.
While there has been some surprise that the Old Trafford club are in for Dimarco given that Luke Shaw and Tyrell Malacia have proven two of the players to enjoy the most progress under Erik ten Hag, United are considering a deal for a few reasons.
One is the possibility of signing a burgeoning talent for relatively little fee, and also the 25-year-old's immense versatility.
While he has been a left wing-back for Inter, Ten Hag thinks he use the player in a few different ways as he seeks to deepen the variability and speed of his squad next season.
The United manager has also been making different considerations with a constrained budget amid the takeover.
Although striker has been a priority and defence was further down the list, the high premium on any number-nine is at least making Ten Hag look at a few different options.
That has also seen them look at centre-backs. While Napoli's Kim Min-Jae is ultimately valued more by Bayern Munich, they have been scouting Monaco's Axel Disasi, with Leeds United's Robin Koch a surprise cut-price fall-back.
There is also the possibility that Shaw could play even more at centre-half. United are currently in the same situation as a lot of clubs in what is seen as a highly volatile market this summer, as they figure out the optimum way to apportion their budget amid a lot of potential comings and goings.
The price for strikers has risen dramatically due to the paucity of them, an issue which saw Atalanta increase the asking price for Rasmus Hojlund from around £40m to almost £90m.
Madrid have much simpler choices in that regard. While they had been considering a number-nine - as well as the possibility of going up against United for Harry Kane - the widespread expectation they will get Kylian Mbappe next summer has completely changed their plans. Joselu was signed on a short-term deal with that in mind.
While Florentino Perez declared their business complete with that move, an issue has arisen at left-back as Eduardo Camavinga wants to fight for his place in midfield. That has seen them turn to Dimarco as Inter's financial could allow a cheap deal for a highly regarded player.
Join our commenting forum
Join thought-provoking conversations, follow other Independent readers and see their replies