Michael Edwards: Liverpool sporting director to leave club at end of season
A key cog in the transfer market for the Reds, Edwards is seeking a new challenge after a decade at Anfield with Julian Ward set to succeed him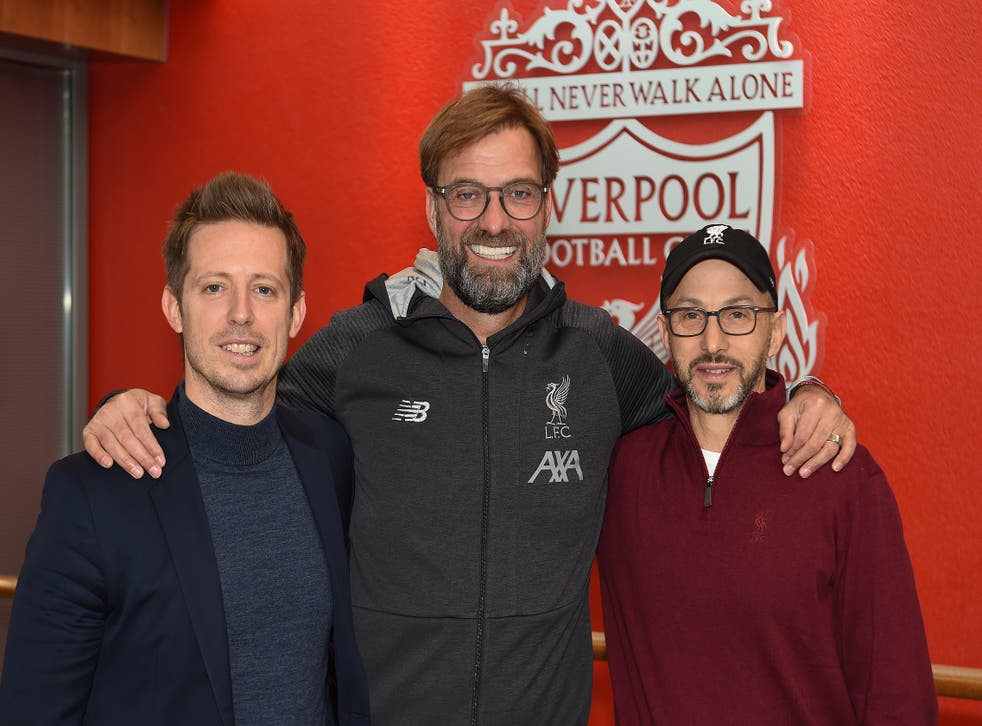 Liverpool's vigorous attempts to convince Michael Edwards to sign a new deal have failed, with the sporting director informing the club he will be leaving at the end of his contract next summer.
The man responsible for shaping the squad and football operations, which saw the Merseysiders end a 30-year title drought while also becoming champions of Europe and the world under Jurgen Klopp's charge, wants a new challenge after a decade with the Anfield side.
However, The Independent understands Edwards – established as a leader in his position across the European game – has no desire to orchestrate Newcastle United's new era.
Julian Ward, who has deputised in the role for more than a year and has worked closely with Klopp and Fenway Sports Group president Mike Gordon, will graduate to Liverpool's sporting director at the end of the season.
"To be part of this club during this period has been a privilege due to the people I have been fortunate enough to work with and the success we have enjoyed," Edwards said upon the announcement.
"I had always planned to cap my time at the club to a max of 10 years. I've loved working here, but I am a big believer in change. I think it's good for the individual and, in a work setting, good for the employer, too. Over my time here we have changed so many things (hopefully for the better) but someone new brings a different perspective, new ideas and can hopefully build (or change) on the things that have been put in place beforehand.
"Julian has been building up the skill set for this role for many years. Last year, he took on the role of assistant sporting director and over the past 12 months he has been introduced to other facets of the role that are vital to its success. I believe he is ideal for the role.
"Over the coming season I will continue to support him as we complete the leadership transition."
Klopp acknowledged the contribution Edwards has made during his time at the club.
"I wish Michael and his wonderful family all the best, for whatever they choose to do next," he added. "I know he isn't leaving immediately or in haste, which is cool, so we still have some time to work together. If we are as fortunate and blessed as we have been so far, maybe we can create more special memories for our club in this remaining time.
"He has been a constant presence during my period at LFC and his contribution to our success is clear for everyone to see.
"I have complete trust in Mike Gordon and the wider ownership group in their vision for what comes next. Julian and I have worked closely since he became loans and pathway manager, plus even more so in his wider role during the past 12 months.
"We have so many brilliant people here, all of whom contribute to what we have achieved and I have nothing but confidence we will continue to develop, progress and improve as an organisation."
The owners had long feared Edwards's exit after repeated attempts to agree a contract extension proved futile. It is why Ward was identified as his successor early, allowing for a thorough and well-managed transition period.
Edwards has had an immense influence on Liverpool since joining the club in November 2011, initially to do football interpretation and video analysis.
He recruited Ian Graham with the view of establishing Liverpool at the forefront of analytics in the sport.
An excellent transfer negotiator, Edwards built a champion team, while also transforming player sales into a hugely profitable avenue for the club.
His fingerprints are all over the new training complex in Kirkby, the one-vision strategy, and the enhancement of operations all through the football side.
It is impossible to overstate how instructive he was to helping restore Liverpool as a domestic and continental powerhouse.
The departure of Edwards marks the first seismic change of a crucial upcoming period, in which an ageing core will need to be refreshed, while Klopp's contract expires in 2024.
A gradual, shrewd rebuilding job is required. Liverpool are confident Ward, who headed up the loan pathways and football partnerships department, is equal to it.
He previously served as the European scouting manager and was Manchester City's South American recruitment strategist after a stint as head of analysis and technical scouting for Portugal.
Register for free to continue reading
Registration is a free and easy way to support our truly independent journalism
By registering, you will also enjoy limited access to Premium articles, exclusive newsletters, commenting, and virtual events with our leading journalists
Already have an account? sign in
Register for free to continue reading
Registration is a free and easy way to support our truly independent journalism
By registering, you will also enjoy limited access to Premium articles, exclusive newsletters, commenting, and virtual events with our leading journalists
Already have an account? sign in
Join our new commenting forum
Join thought-provoking conversations, follow other Independent readers and see their replies