The answers to Miguel Delaney's Reading the Game newsletter quiz
Make sure you check on how you did with Miguel's weekly quiz which is exclusive to those signed up to his Reading the Game newsletter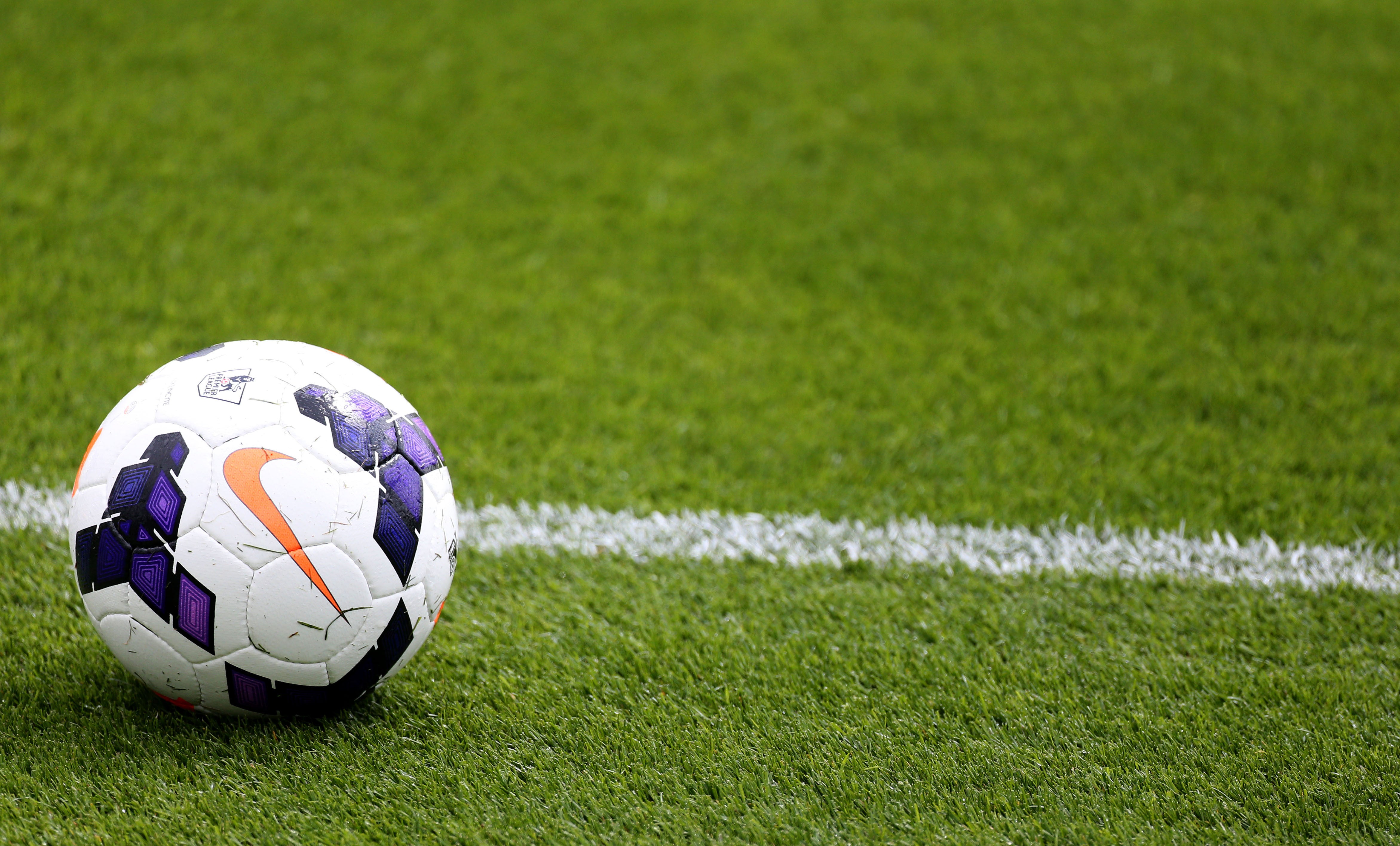 Every Friday our chief football writer Miguel Delaney sends out his Reading the Game newsletter, packed full with all the latest football news, anaylsis and insight from behind the scenes of the game.
The free newsletter also includes a quiz which Miguel painstakingly compiles each week to ensure it is as testing as he can make it.
Answers to these quizzes are now being housed here in this article, so please make sure you bookmark this page and - if you aren't already - then most importantlyplease sign up to the newsletter for free by clicking here.
The answers will be posted in here when the newsletter is sent each week.
Without further ado let's get straight to the answers for the recent quizzes:
Answers to 1 December quiz
Rudi Voller (Olympique Marseille, 1993); Bodo Illgner (Real Madrid, 1998); Didi Hamann (Liverpool, 2005); Sami Khedira (Real Madrid, 2014); Marc-Andre ter Stegen (Barcelona, 2015); Toni Kroos (Real Madrid, 2016, 2017, 2018, 2022); Antonio Rudiger (Chelsea, 2021); Kai Havertz (Chelsea, 2021); Timo Werner (Chelsea, 2021); Ilkay Gundogan (Manchester City, 2023); Stefan Ortega (Manchester City, 2023)
Answers to 24 November quiz
Gothenburg 1994-95, Anderlecht 2000-01, PSV Eindhoven 2000-01, 2015-16, Maccabi Haifa 2002-03, Fenerbahce 2004-05, Benfica 2005-06, Celtic 2006-07, Copenhagen 2006-07, Besiktas 2009-10, Basel 2011-12, 2017-18, Galatasaray 2012-13, Cluj 2012-13, Istanbul Basaksehir 2020-21, Young Boys 2021-22
Answers to 17 November quiz
James Justin, Patrick Bamford, Harvey Barnes, Dominic Solanke, Nathan Redmond, Alex McCarthy, Dean Henderson, Mason Greenwood, Jack Cork, Lewis Cook, Nathaniel Chalobah
Answers to 10 November quiz
Sir Alex Ferguson 1994-95; Ray Harford 1995-96; Kenny Dalglish 1997-98; Arsene Wenger 1998-99; Roberto Mancini 2011-12; Roberto Di Matteo 2012-13; Brendan Rodgers 2014-15; Louis van Gaal 2015-16; Mauricio Pochettino 2016-17
Answers to 3 November quiz
Since 1992: Roberto Baggio, George Weah, Michael Owen, Pavel Nedved
Since 1955: Stanley Matthews, Omar Sivori, Josef Masopust, Florian Albert, Oleg Blokhin, Allan Simonsen, Igor Belanov, Jean-Pierre Papin
Answers to 13 October quiz
Jude Bellingham, Bukayo Saka, Raheem Sterling, Marcus Rashford, Jack Grealish, Phil Foden, Jordan Henderson, Harry Kane, Declan Rice, Trent Alexander-Arnold, Callum Wilson, Kalvin Phillips, Kyle Walker
Answers to 29 September quiz
Jose Mourinho, Chelsea - twice; Avram Grant, Chelsea; Guus Hiddink, Chelsea; Carlo Ancelotti, Chelsea; Rafa Benitez, Chelsea; Manuel Pellegrini, Manchester City; Louis van Gaal, Manchester United; Claudio Ranieri, Leicester City; Pep Guardiola, Manchester City; Antonio Conte, Chelsea and Tottenham Hotspur; Maurizio Sarri, Chelsea; Frank Lampard, Chelsea; Thomas Tuchel, Chelsea; Erik ten Hag, Manchester United
Answers to 22 September quiz
2014: Diego Godin (ATM), Sergio Ramos, Gareth Bale, Marcelo, Cristiano Ronaldo (all RMA); 2016: Sergio Ramos (RMA), Yannick Carrasco (ATM); penalties: Lucas Vazquez, Marcelo, Bale, Ramos, Ronaldo (all scored for RMA), Antoine Griezmann, Gabi, Saul (all scored for ATM), Juanfran (missed for ATM)
Answers to 15 September quiz
Huddersfield Town 18/19 (20th), Watford 19/20 (19th), Fulham 20/21 (18th), Norwich City 21/22 (20th), Leicester City (22/23) 18th
Answers to 8 September quiz
Scott Carson, Bursaspor; Wayne Rooney, DC United; Joe Baker, Hibernian; David Beckham, LA Galaxy; Fraser Forster, Alan Thompson, Celtic; Terry Butcher, Paul Gascoigne, Mark Hateley, Trevor Steven, Gary Stevens, Mark Walters, Chris Woods, Rangers
Answers to 1 September quiz
Dimitar Berbatov (Tottenham Hotspur to Manchester United), Owen Hargreaves (signed for Manchester City as free agent), Marcos Alonso (Fiorentina to Chelsea), David Luiz (Paris Saint-Germain to Chelsea), Manuel Akanji (Borussia Dortmund to Manchester City)
Answers to 25 August quiz
Sampdoria (Eddie Firmani from Charlton Atletic); Juventus (John Charles from Leeds United and Ian Rush from Liverpool); Internazionale, (Gerry Hitchens from Aston Villa); Hamburg (Kevin Keegan from Liverpool); Milan (Ray Wilkins from Manchester United); Barcelona (Mark Hughes from Manchester United and Philippe Coutinho from Liverpool); Marseille (Chris Waddle from Tottenham Hotspur and Trevor Steven from Rangers); Bari (David Platt from Aston Villa); Lazio (Paul Gascoigne from Tottenham Hotspur); Real Madrid (Nicolas Anelka from Arsenal; Cristiano Ronaldo from Manchester United; Gareth Bale from Tottenham Hotspur)
Answers to 18 August quiz
Bryan Robson, Manchester United; Andy Cole, Manchester United; Dennis Bergkamp, Arsenal; Juan Sebastian Veron, Manchester United; Rio Ferdinand, Manchester United
Answers to 11 August quiz
Mick Quinn, for Coventry City v Arsenal, 1993-94; Matt Le Tissier, for Southampton v Nottingham Forest, 1995-96; Fabrizio Ravanelli, for Middlesbrough v Liverpool, 1996-97; Kevin Campbell, for Nottingham Forest v Coventry City, 1996-97; Dion Dublin, for Coventry City v Chelsea, 1997-98; Gabby Agbonlahor, for Aston Villa v Manchester City, 2008-09; Didier Drogba, for Chelsea against West Brom, 2010-11; Raheem Sterling, for Manchester City v West Ham United, 2019-20; Mo Salah, for Liverpool v Leeds United, 2020-21; Bruno Fernandes, for Manchester United v Leeds United, 2021-22
Answers to 4 August quiz
Roy Keane, Nathan Ake, Tomasz Kuszczak, Harvey Elliott, Ben Foster
Answers to 28 July quiz
Roberto Baggio, George Weah, Ronaldo, Michael Owen, Pavel Nedved, Fabio Cannavaro
Answers to 21 July quiz
Steve Bruce (two titles as captain); Tony Adams (2), Roy Keane (4), John Terry (4), Gary Neville (2), Nemanja Vidic (2), Vincent Kompany (3), Fernandinho (2)
Answers to 14 July quiz
Andy Cole, Alan Shearer, Chris Sutton, Jimmy Hasselbaink, Dimitar Berbatov, Jamie Vardy, Erling Haaland
Answers to 30 June quiz
Starting XI: Scott Loach, Martin Cranie, Micah Richards, Nedum Onuoha, Kieran Gibbs, Fabrice Muamba, Lee Cattermole, Mark Noble, James Milner, Adam Johnson, Theo Walcott. Capped at senior level: 5 (Richards, Gibbs, Milner, Johnson, Walcott)
Answers to 23 June quiz
Mark Iuliano, Michael Ballack, Carsten Ramelow, Bernd Schneider, Oliver Neuville, Dirk Kuyt, Martin Demichelis, Gonzalo Higuain, Kieran Trippier, Harry Kane, Eric Dier, Raheem Sterling, Sergio Aguero, Ibrahima Konate
Answers to 16 June quiz
David Beckham (France and Spain), Steve McManaman (Spain), Kieran Trippier (Spain), Owen Hargreaves (Germany), Kevin Keegan (Germany), Jimmy Greaves (Italy), Gerry Hitchens (Italy), Laurie Cunningham (Spain), Mark Hateley (France), Glenn Hoddle (France), Chris Waddle (France), Trevor Steven (France), Fikayo Tomori (Italy), Ashley Young (Italy)
Answers to 9 June quiz
Michael Ballack (Bayer Leverkusen and Chelsea); Dimitar Berbatov (Bayer Leverkusen and Manchester United); Ilkay Gundogan (Borussia Dortmund and Manchester City); Fernando Llorente (Juventus and Tottenham Hotspur); Toby Alderweireld (Atletico Madrid and Tottenham Hotspur)
Answers to 2 June quiz
Glenn Hoddle (Chelsea), Joe Royle (Everton), Ruud Gullit (Newcastle United), Dennis Wise (Millwall), Guus Hiddink (Chelsea), Carlo Ancelotti (Chelsea), Avram Grant (Portsmouth), Roberto Di Matteo (Chelsea), Tim Sherwood (Aston Villa), Antonio Conte (Chelsea), Mikel Arteta (Arsenal), Frank Lampard (Chelsea), Thomas Tuchel (Chelsea)
Answers to 26 May quiz
1996-97 - 7 (Sunderland, Middlesbrough, Nottingham Forest); 2002-03 - 7 (West Ham United, West Brom, Sunderland); 2005-06 - 7 (Birmingham City, West Brom, Sunderland); 2015-16 - 11 (Newcastle, Norwich, Aston Villa)
Answers to 19 May quiz
Santiago Canizares (Valencia against Real Madrid, 2000); Ivan Campo (Real Madrid against Valencia, 2000); Filippo Inzaghi (Milan against Juventus, 2003); Edgar Davids (Juventus against Milan, 2003); Gio van Bronckhorst (Barcelona against Arsenal, 2006); Gerard Pique (Barcelona against Manchester United, 2009 and 2011); Arjen Robben (Bayern Munich against Chelsea, 2012); Lucio (Inter against Bayern Munich, 2010); Mats Hummels (Borussia Dortmund against Bayern Munich, 2013); Juanfran (Atletico Madrid against Real Madrid, 2014); Alvaro Morata (Real Madrid against Juventus, 2017); Sami Khedira, Gonzalo Higuain (Juventus against Real Madrid, 2017); Kingsley Coman (Bayern Munich against Paris Saint-Germain, 2020); Kevin De Bruyne (Manchester City against Chelsea, 2021)
Answers to 12 May quiz
Patrick Kluivert (Ajax against Milan), Fernando Morientes (Real Madrid against Valencia), Cristiano Ronaldo (Real Madrid against Juventus), Kingsley Coman (Bayern Munich against Paris Saint-Germain)
Answers to 5 May quiz
Newcastle United 1993-2009; West Ham United 1993-2003; Fulham 2001-14; Blackburn Rovers 2001-12; Bolton Wanderers 2001-12; Manchester City 2002-; Sunderland 2007-17; Stoke City 2008-18; Southampton 2012-; West Ham United 2012-; Crystal Palace 2013-
Answers to 28 April quiz (please note typo in newsletter: there are seven answers to get)
Matt Le Tissier, 1993-94, Southampton; Chris Sutton, 1993-94, Alan Shearer, 1999-00, Newcastle United; Norwich City; Mark Viduka, 2002-03, Leeds United; Andy Johnson, 2004-05, Crystal Palace; Darren Bent, 2009-10, Sunderland; Danny Ings, 2019-20, Southampton
Answers to 21 April quiz
Teddy Sheringham 1992-93, Tottenham Hotspur; Alan Shearer 1996-97, Newcastle United; Dwight Yorke 1998-99, Manchester United; Jimmy Hasselbaink 1999-2000, Chelsea; Robin van Persie 2012-13, Manchester United; Mohamed Salah 2017-18, Liverpool
Answers for 14 April quiz
Liverpool 1947-54; Portsmouth 1950-59; Chelsea 1955-62; Wolves 1959-66; Ipswich Town, 1962-64; Manchester United 1967-74; Leeds United 1974-82; Derby County 1975-80; Aston Villa 1981-87; Blackburn Rovers 1995-99
Answers for 7 April quiz
Claudio Ranieri, one Premier League; Jose Mourinho, two Serie A titles, one Liga title, one Premier League; Avram Grant, one Serbian title; Carlo Ancelotti, one Ligue 1, one La Liga, one Bundesliga; Andre Villas-Boas, one Russian Premier League; Antonio Conte, one Serie A
No quiz 31 March
Answers for 24 March quiz
Sergei Rebrov (Tottenham), Andriy Shevchenko (Chelsea), Andrey Voronin (Liverpool), Andriy Yarmolenko (West Ham), Vitaliy Mikolenko (Everton), Alexander Zinchenko (Arsenal)
Answers for 17 March quiz
Benfica, Porto, Spartak Moscow, CSKA Moscow, Ajax, PSV Eindhoven, Dynamo Kyiv, Shakhtar Donetsk, Olympiakos, Galatasaray, Fenerbahce, APOEL
Answers for 10 March quiz
Watford 2019-20, lost 8-0 to Manchester City; Norwich City 2013-14, lost 7-0 to Manchester City Sheffield Wednesday 1999-2000, lost 8-0 to Newcastle United; Nottingham Forest 1998-99, lost 8-1 to Manchester United; Barnsley 1997-98, lost 7-0 to Manchester United; Ipswich Town 1994-95, lost 9-0 to Manchester United
Answers for 3 March quiz
Romelu Lukaku, Angel Di Maria, Nemanja Matic, Donny van de Beek, Alexis Sanchez, Christian Benteke, Fernando Torres, Robbie Keane, Javier Mascherano, Mario Balotelli, Alberto Aquilani
Answers for 24 February quiz
2005/06, 11/12, 12/13, 13/14, 14/15, 15/16, 16/17, 19/20
Answers for 17 February quiz
Thierry Henry, Cesc Fabregas, Fernando Torres, Lukas Podolski, Leroy Sane, Mohamed Salah
Answers for 10 February quiz
FC Porto, Milan, Bayern Munich, Benfica, Barcelona, PSV Eindhoven, Inter, Real Madrid, Monaco, Paris Saint-Germain, Sevilla, Juventus, Leipzig, Atletico Madrid
Answers for 3 February quiz
Henrikh Mkhitaryan (Armenia), Dimitar Berbatov (Bulgaria), Karol Poborsky (Czech Republic), Bastien Schweinsteiger (Germany), Tomasz Kuszczak (Poland), Andrei Kanchelskis (Russia)
Answers for 27 January quiz
1998-99 semi-final - Manchester United beat Arsenal; 2002-03 fifth round - Arsenal beat Manchester United; 2003-04 fifth round - Arsenal beat Chelsea; 2006-07 final - Chelsea beat Manchester United; 2011-02 third round - Manchester United beat Manchester City; 2016-17 semi-final - Chelsea beat Tottenham Hotspur; 2021-22 semi-final - Liverpool beat Manchester City; lower-placed Premier League won four times, and lost just three)
Answers for 20 January quiz
Jurgen Klinsmann, Dwight Yorke, Mark Viduka, Louis Saha, Cristiano Ronaldo, Fernando Torres, Emmanuel Adebayor, Dimitar Berbatov, Yaya Toure, Romelu Lukaku, Alexis Sanchez, Sadio Mane, Heung-Min Son
Answers for 13 January quiz
Teddy Sheringham, Mat Le Tissier, Chris Sutton, Peter Beardsley, Stan Collymore, Kevin Phillips, James Beattie, Andy Johnson, Darren Bent, Gareth Bale, Frank Lampard, Daniel Sturridge, Raheem Sterling, Danny Ings
Answers for 6 January quiz
Derby County, lost to Bristol Rovers, 2001-02; Everton, lost to Shrewsbury, 2002-03; Newcastle United, lost to Stevenage, 2010-11; Norwich City, lost to Luton Town, 2012-13; Swansea City, lost to Oxford United, 2015-16; Burnley, lost to Lincoln City, 2016-17; Leicester City, lost 2-1 to Newport County, 2018-19