Lucy Bronze hails 'exciting and fearless' youngsters in England World Cup squad
The likes of Esme Morgan, Lauren James and Katie Robinson all featured during Saturday's goalless draw with Portugal.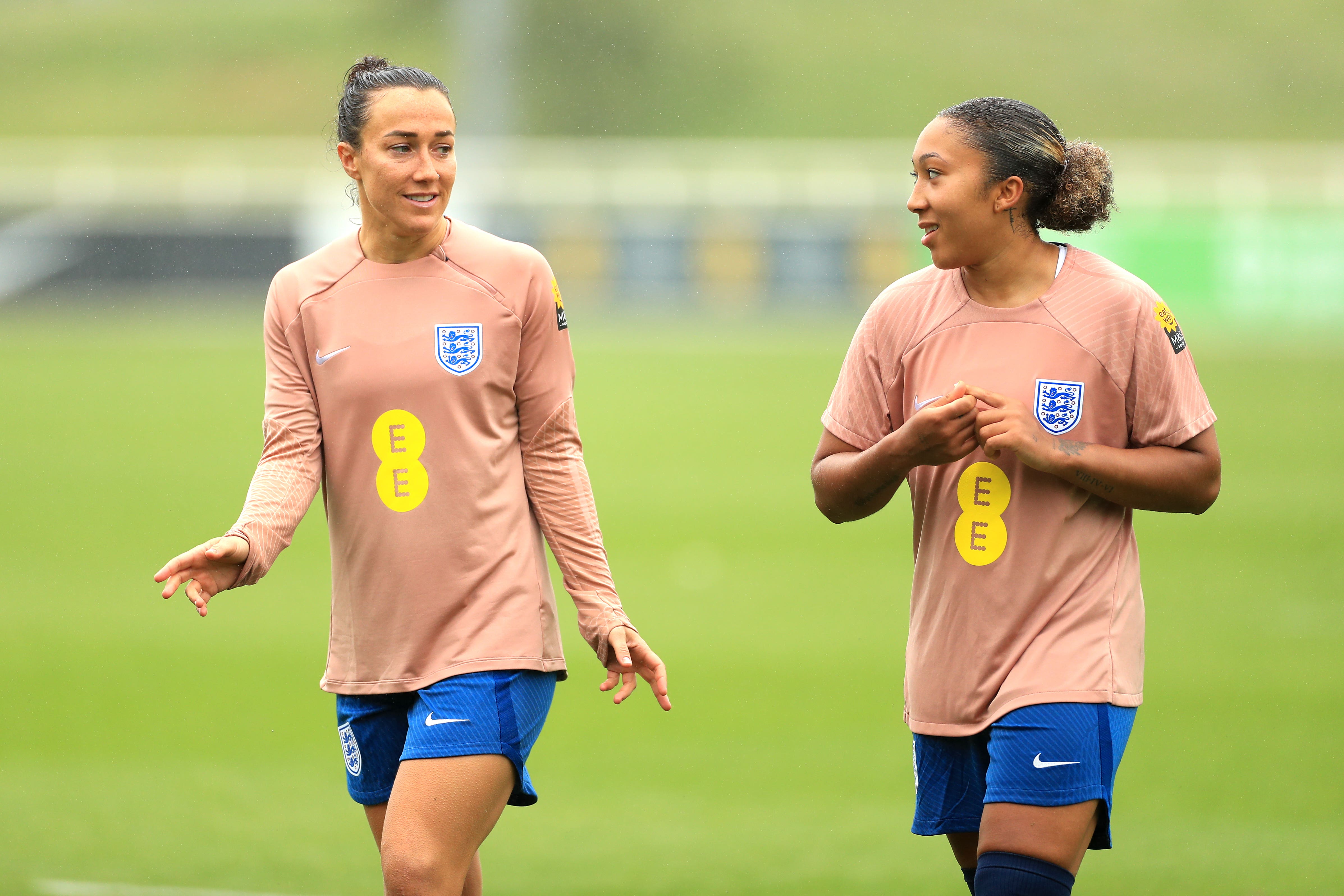 Lucy Bronze says England have youngsters in their Women's World Cup squad that are "exciting and fearless".
The starting line-up for Saturday's 0-0 warm-up draw with Portugal at Stadium MK included Manchester City 22-year-old Esme Morgan in a central defence missing regular captain Leah Williamson, ruled out of the tournament by an ACL injury, and stand-in skipper Millie Bright as she continues to build her fitness.
There was also a start in attack for Chelsea's Lauren James, 21, while 20-year-old Brighton forward Katie Robinson came off the bench for the European champions in the second half.
Right-back Bronze said: "The younger players who are the least experienced, Robbo, LJ and Esme, I thought all of them did really well.
"They grew into the game. You don't see the weight of expectation on their shoulders. You talk about Millie Bright, Leah Williamson, and I thought Esme was very good.
"They are exciting and they don't have fear. They slot in. They are used to doing it in the league and they do it for us now."
James initially operated on the right side of a front three before switching to a deeper central position when England boss Sarina Wiegman made changes at the interval.
On her link-up with James, Bronze said: "LJ and I have a good relationship off the pitch as well.
"She's eager to learn. For a player that's so young and talented, people forget how much expectation there is on her.
"Because I'm the experienced player, she wants to get me in the game. I'm saying to her 'you're the winger, you have it.' It's nice that she wants to get me involved. Give her space and she will score us a goal.
"She's still learning when to be selfish and when not to be and when to make the right decision. I'm just there to help her find her way."
This summer's edition in Australia and New Zealand, which gets under way on July 20, will be a third World Cup for Bronze.
"Players look towards the older ones and I'm now one of them," the 31-year Barcelona star, holder of more than 100 caps, said.
"I'm kind of laid-back and relaxed. They look at me and think it's going to be OK. If I was maybe to get anxious they'd get worried about it.
"We have players like myself, Millie Bright and Alex (Greenwood) who have been to World Cups and played in the Euros, and we know how to deal with different pressures and adversities on and off the pitch. Maybe the less experienced ones know from that that everything is going to be OK."
Regarding the 2015 World Cup in Canada that saw her score twice and help England finish third, Bronze added: "I went into it as a young player, not expecting to do much and I ended up playing every single game, scoring goals and forced myself into the spotlight.
"Anything can happen in the World Cup. We saw that last year with Chloe (Kelly) in the Euros, scoring the winner in a tournament that she played very few minutes in. There will be plenty of opportunities for people to shine and have their moments."
Following Saturday's send-off game, England are set to depart the country for Australia on Wednesday, and play another warm-up against Canada, behind closed doors, on July 14 before opening their World Cup campaign eight days later against Haiti in Brisbane.