5th February - the day Cristiano Ronaldo, Neymar, Carlos Tevez, Adnan Januzaj, Vedran Corluka and Gheorghe Hagi were all born
Today is the birthday of footballing greatness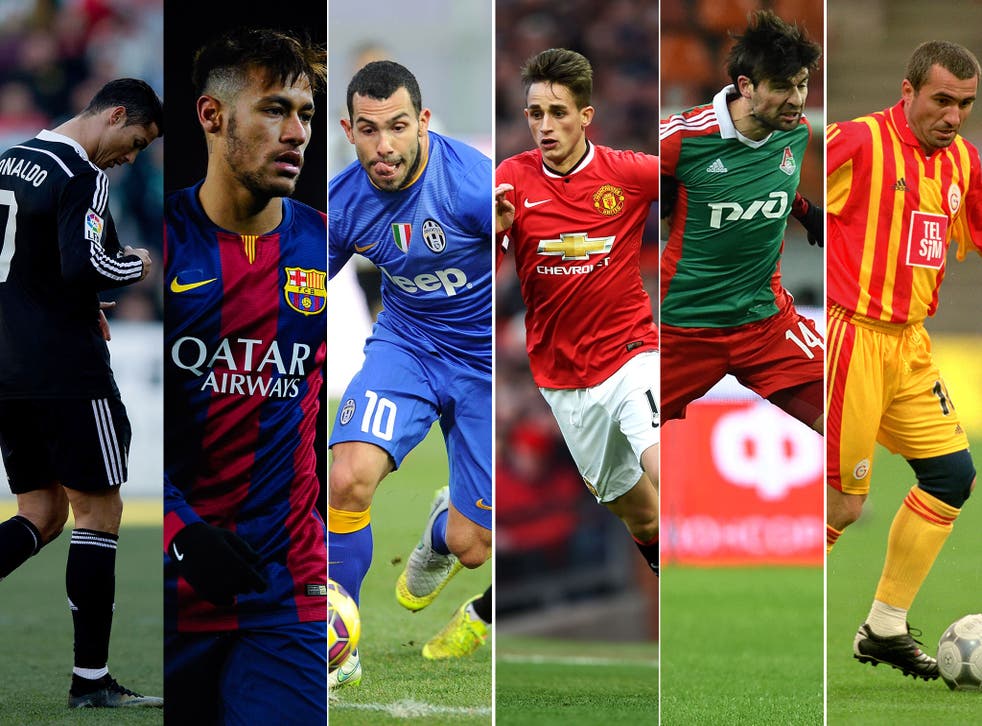 What links Cristiano Ronaldo, Neymar, Carlos Tevez, Adnan Januzaj, Vedran Corluka and Gheorghe Hagi?
They all share the same birthday - today, the 5th February.
Real Madrid's Ronaldo, the world's best player and three-time Ballon d'Or winner turns 30, Barcelona's Brazilian playmaker Neymar is 23, Januzaj is 20, former Spurs defender Vedran Corluka is 29, while Hagi, known as "The King" in Romania, celebrates his 50th birthday.
But, according to astrology, this is no coincidence. Are there character traits from being born on this day that will help to turn you into a world-class footballer? Yes there are.
Uefa Team of the Year

Show all 11
World-renowned astrologer Shelley von Strunckel told the Independent that being born on this day does indeed give the person a greater ability to "think on their feet".
"Aquarians are geniuses, they think on their feet," Von Strunckel said.
"They make a decision quicker than anyone else."
Could be the reason for all of those Ronaldo dribbles, or cutting Hagi through-balls.
Register for free to continue reading
Registration is a free and easy way to support our truly independent journalism
By registering, you will also enjoy limited access to Premium articles, exclusive newsletters, commenting, and virtual events with our leading journalists
Already have an account? sign in
Join our new commenting forum
Join thought-provoking conversations, follow other Independent readers and see their replies