Abby Wambach: Alejandro Bedoya and Jozy Altidore critcised for poking fun at arrested United States women's player
Wambach was arrested while driving under the influence during the early hours of Sunday morning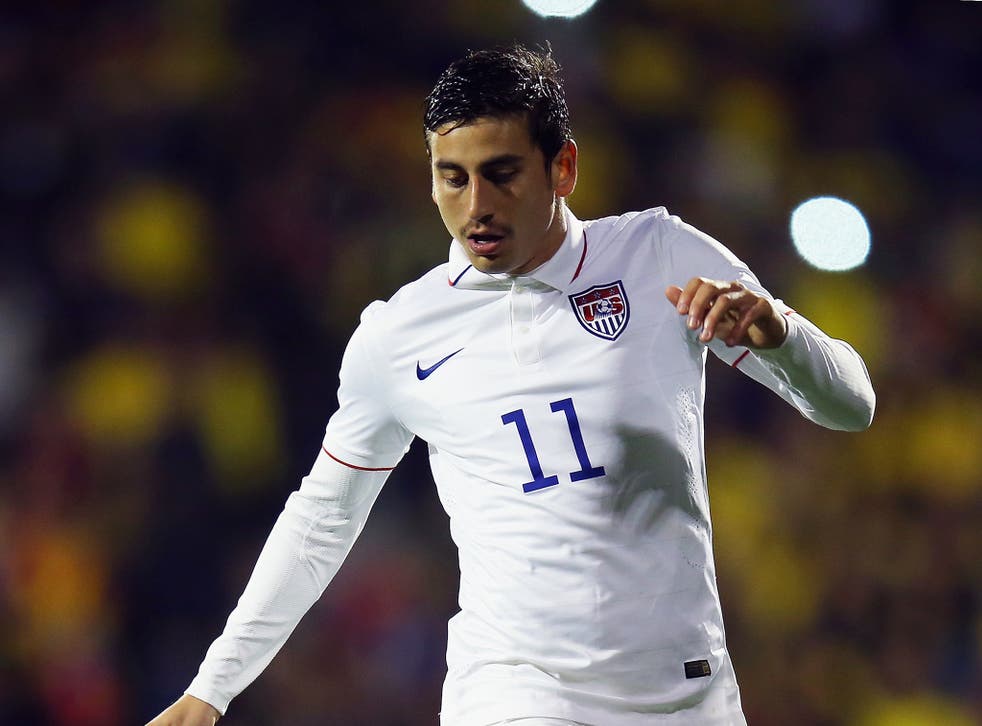 United States men's internationals Alejandro Bedoya and Jozy Altidore have been criticised for poking fun at their female counterpart Abby Wambach after her arrest for driving under the influence (DUI).
Wambach, who retired from international football last October following success at the Women's World Cup, was arrested in Portland, Orgeon during the early hours of Sunday morning.
In response to Fox Soccer's tweet breaking the news of her arrest, Bedoya wrote: "@FoxSoccer must've been a foreign American player's fault."
The remark is believed to be in reference to comments made by Wambach last December, when she criticised men's national team head coach Jurgen Klinsmann for playing too many 'foreign guys'.
Bedoya, a Colombian-American, was one of several men's national team players to take exception to Wambach's controversial comments at the time.
Altidore, a fellow United States men's international, responded to Bedoya's tweet: "@AleBedoya17 should've used one of the team vans. Lol"
The former Hull City and Sunderland striker's comment appears to reference an incident involving women's international Hope Solo.
The 34-year-old women's goalkeeper and her husband, former NFL player Jeremy Stevens, were stopped by police in January 2015 while Stevens was driving a U.S. Soccer team van. Stevens was subsequently arrested and charged with DUI.
Bedoya and Altidore have both been roundly condemned by social media users for making light of Wambach's arrest.
Altidore, at the time of writing, has not responded to the criticism but Bedoya has defended his comments and suggested that Wambach deserves to be reproached for her actions.
"So, what I'm learning now via Twitter is that some people value athletic achievement more than human life.... Got that," he wrote.
"And if you can dish out criticism, like make xenophobic comments, than I'm sure you can take criticism also when you mess up.
"I almost forgot that I have to be politically correct because I'm an athlete. We're human. Abby took full responsibility. Good."
Wambach, who was initially pulled over for failing to stop at a red light and subsequently failed sobriety tests, has apologised for the incident.
"Those that know me, know that I have always demanded excellence from myself," Wambach wrote on her Facebook page. "I have let myself and others down. I take full responsibility for my actions.
"This is all on me. I promise that I will do whatever it takes to ensure that my horrible mistake is never repeated. I am so sorry to my family, friends, fans and those that look to follow a better example."
Join our new commenting forum
Join thought-provoking conversations, follow other Independent readers and see their replies