Wayne Rooney will be the headline departure so Manchester United can free up cash for Antoine Griezmann
The financial aspect and Jose Mourinho's wish to further mould his squad in his own image mean there will be more reshaping to come this summer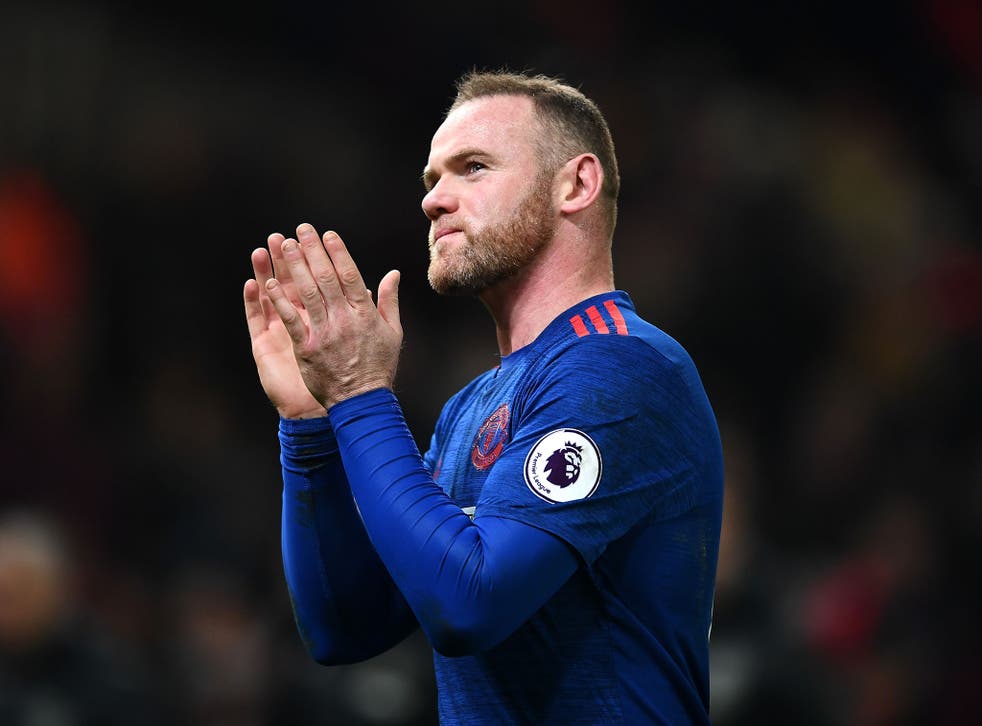 Aside from the Megastore stocking Spongebob Squarepants underwear – which is what he wears on match days – Manchester United have plenty of groundwork to do before Antoine Griezmann's possible arrival at Old Trafford.
While the club played down reports that Griezmann had agreed personal terms – a Paul Pogba-sized salary of £15m, the number seven shirt vacated by the hapless Memphis Depay – he has long been expected as the centrepiece of the summer spending at Old Trafford.
The cost will be the 100m euro buyout clause in the contract he signed with Atletico Madrid last June that was supposed to have kept him at the Vicente Calderon for the next five years but really just guaranteed Atleti more cash when the inevitable happened.
Depending on the value of the post-Brexit pound when the deal is done, Manchester United are likely to field the two most expensive footballers on earth.
The question is how does a club, even one that claims the support of 650m fans, afford two footballers in Pogba and Griezmann who cost £174m and who will earn between them more than £82,000 a day? Griezmann's arrival will have to be accompanied by some significant financial adjustments that will spell the end for Wayne Rooney, Anthony Martial and perhaps Marouane Fellaini.
Under Sir Alex Ferguson and his chief executive, David Gill, Manchester United husbanded their resources ensuring that wages seldom went above much above 50 per cent of the club's turnover.
Since both men departed in 2013, Manchester United have become one of the biggest spenders in world football. Ed Woodward, Gill's successor, has authorised transfer fees, made under three managers, that total £513m. That is £155m more than Real Madrid in the same period, £137m more than Barcelona and more than double Bayern Munich's expenditure on players. They are figures only Manchester's other club can match.
If the spending would have seemed unrecognisable to Ferguson, so too would the results. A club that budgets to reach the quarter-finals of the Champions League every season has reached one in the last six years. It is on course not to qualify for the competition for the third season in four. UEFA pay Champions League qualifiers in cash and Manchester United's share is between £30-40m.
If Jose Mourinho cannot take Manchester United into Europe's elite competition, the cumulative bill for those three missed seasons will be around £120m. Their kit manufacturers, Adidas, will also withhold £21m should United not compete in the Champions League for a second successive season.
The fall in the value of the pound to the dollar since Brexit has pushed Manchester United's debt up to £337m . Were it not for the heroic efforts of the club's commercial department who brought in £74m in the last published quarter, things might be more serious still. The adverts that proclaim Manchester United's official tractor partner or the official noodle partner – that's Yanmar and Nissin Foods, for those interested – may provoke derision at Old Trafford but they are paying for the rebuilding of Mourinho's Manchester United.
Both Mourinho and his assistant, Rui Faria, have talked of the difficulties of reconstructing Manchester United in the wake of the haphazard spending of two previous managers that saw Bastian Schweinsteiger given a three year contract at the age of 31 when each one of his previous three seasons at Bayern Munich had seen him play fewer games than the last. It was an iron law of the Ferguson-Gill regime that players over 30 received single-season deals. Schweinsteiger may prove to be the most difficult to shift not least because his mentor and chairman at Bayern Munich, Uli Hoeness, has told him to stick it out until United pay every penny of the £200,000-a-week deal.
Rooney will be given a dignified send-off at the end of the season along with Ashley Young and Fellaini. Mourinho's relationship with Martial appears to have broken down. When asked why Martial was not in the squad for the 1-1 draw at Stoke that saw Rooney break Sir Bobby Charlton's goal-scoring record, Mourinho replied simply: "not selected". He did not warm up with the other substitutes before Wednesday night's goalless draw with Hull.
Given that any Manchester United manager would want David de Gea in goal, the arrival of Griezmann would allow Mourinho a spine he could have confidence in. Eric Bailly at centre-back, ahead of him, Pogba, ahead of Pogba, Griezmann and Zlatan Ibrahimovic.
After three chaotic years under as many managers, there would appear finally to be some purpose in all the wild spending.
Join our new commenting forum
Join thought-provoking conversations, follow other Independent readers and see their replies