Barry Hearn resigns as Leyton Orient's honorary life president because of Francesco Becchetti non-payments
'I cannot possibly be associated with any business that doesn't pay its staff,' Hearn told Becchetti in a letter, after the club were relegated to the National League on Saturday
Luke Brown
Monday 24 April 2017 14:06 Comments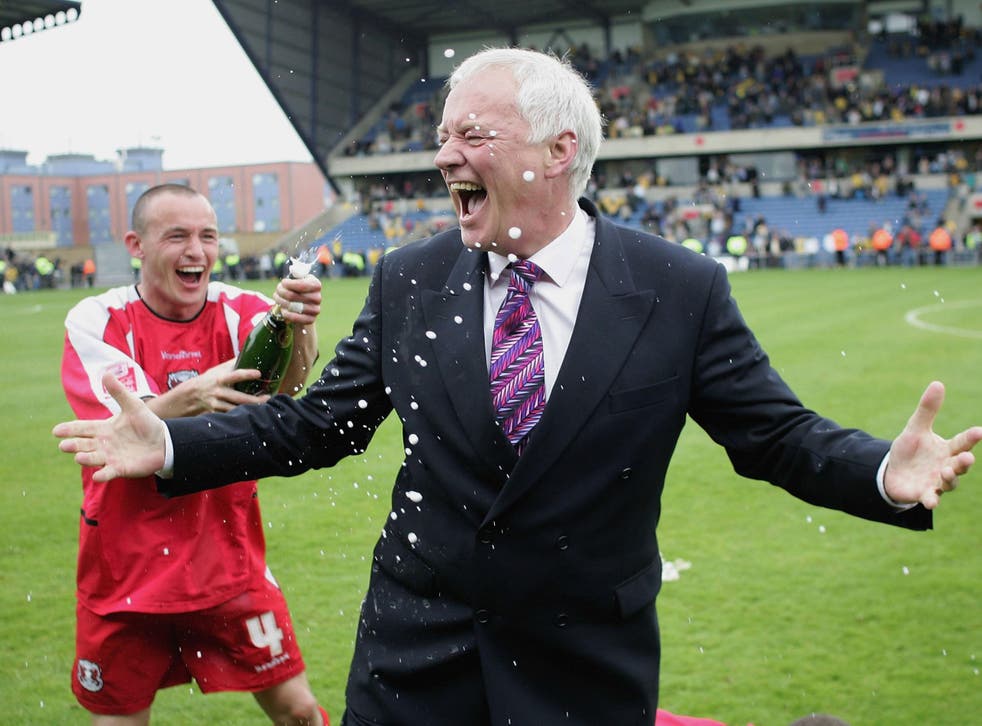 Barry Hearn has resigned from his position as honorary life president of Leyton Orient in protest at how current owner Francesco Becchetti is running the club.
Hearn sold his 90% stake in the club to Becchetti in 2014, after the club lost the League One play-off final on penalties to Rotherham United.
Hearn, who is a lifelong Leyton Orient supporter, had always maintained that he would only sell his stake to somebody who had the money to take the club to the next level and was satisfied that Becchetti was serious about pushing the club into the second-tier of English football.
However under Becchetti the club dropped from League One to League Two, and on Saturday their 112-year stay in the Football League when a 3-0 defeat away to Crewe consigned them to relegation to the fifth-tier National League.
Players and staff at the club are still waiting to receive their wages for the month of March, with Becchetti not being seen at the club for weeks.
"I've written to Leyton Orient, to Mr Becchetti and his lieutenant, to say I cannot possibly be associated with any business, and in particular Leyton Orient Football Club, that doesn't pay its staff and doesn't pay the wages in the normal course of business," Hearn said in an interview with Sky Sports.
"It's a sad day for me, it was only an honorary role and a non-executive role, but I don't want my name linked to the club under the current ownership."
Hearn also hinted in the interview that he may be willing to step in to help any potential takeover of the club.
The 68-year-old was chairman of the club for 19 years and has already once saved the side from financial ruin. In 1995, he launched a takeover of Orient following the ruin of the then chairman Tony Wood's Rwandan coffee business, after the Rwandan Genocide.
"This owner has got to go, he's made a terrible mess of the club and he's lost a lot of his own money," he added.
"I am not happy to be associated with anyone who treats his staff and players like that- they've got their own lives, mortgages, kids etc.
"From today I am no longer the president of Leyton Orient Football Club, that doesn't mean I will not be there to help in the future but clearly something drastic has got to happen and it's got to happen very quickly."
Register for free to continue reading
Registration is a free and easy way to support our truly independent journalism
By registering, you will also enjoy limited access to Premium articles, exclusive newsletters, commenting, and virtual events with our leading journalists
Already have an account? sign in
Join our new commenting forum
Join thought-provoking conversations, follow other Independent readers and see their replies