Scottish football fans swear so much that BBC are forced to delay broadcast
Broadcast of game between Ross County and St Mirren had to be delayed
Matt Woosnam
Sunday 23 February 2014 21:52 Comments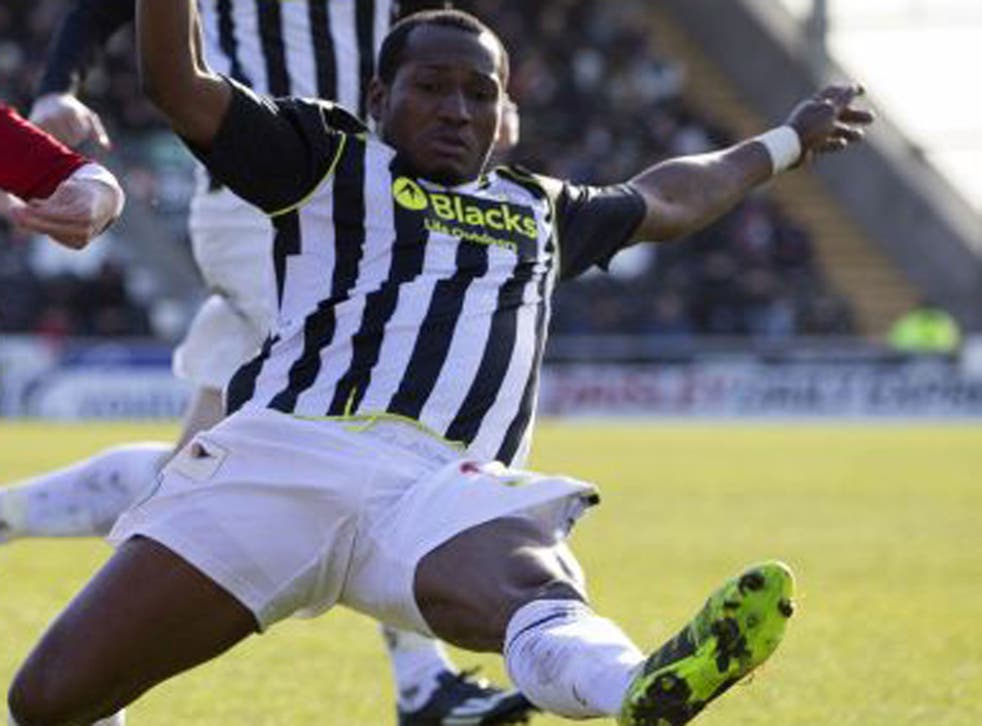 Football fans can be vociferous and colourful with their language at the best of times, but Ross County's Scottish Premiership match with St Mirren was a little more rowdy than usual, leading to broadcaster BBC Alba delaying their transmission of the match over fears of breaching Ofcom regulations.
Instead of showing the match shortly after the final whistle, the BBC's Scottish Gaelic language channel BBC Alba delayed transmission until nearly 11pm. The broadcast producer mneTV tweeted an apology: "Unfortunately @TheStaggies v @saintmirrenfc won't transmit on #BBCALBA at 5.30pm due to bad language from crowd. Will be on at 11pm. Sorry!"
The delay enabled the producers to edit out the bad language, so severe it must have been that it took nearly six hours until the match was finally shown. In fact, the language was so bad that it comes with a parental lock when viewers attempt to watch on BBC iPlayer. When it was eventually aired most people would probably have lost interest in the clash at the lower end of the table and retreated to their beds or switched over to Match of the Day.
A spokeswoman for BBC Alba justified the decision to delay transmission, citing Ofcom rules as the cause of the delay. "In compliance with the rules set by Ofcom, where no programme that carries offensive language can be broadcast pre-watershed, BBC Alba had no choice but to defer broadcast of today's Ross County v St Mirren match until post-watershed due to bad language picked up from the crowds."
It was not only in the stands that events became heated, as Jim Goodwin's apparent elbow on Filip Kiss incensed Ross County manager Derek Adams, before Goodwin and Melvin De Leeuw's clash of heads saw the Adams and St Mirren boss Danny Lennon confront each other, before being pulled apart and sent to the stands by referee William Collum.
BBC Scotland reporter Jim Spence came up with an ideal solution for the problem, suggesting tongue in cheek that there should be a swear box in Scottish stadiums.
The fiery match saw fans, players and managers alike endure a rush of blood to the head, but after the broadcast was edited, Ross County's 2-1 victory was eventually shown at 10:55pm.
Register for free to continue reading
Registration is a free and easy way to support our truly independent journalism
By registering, you will also enjoy limited access to Premium articles, exclusive newsletters, commenting, and virtual events with our leading journalists
Already have an account? sign in
Join our new commenting forum
Join thought-provoking conversations, follow other Independent readers and see their replies