Bill Shankly's stars are struggling with dementia and British football should be investigating why, says Ian St John
The Liverpool legend points out America's advances compared to those in the UK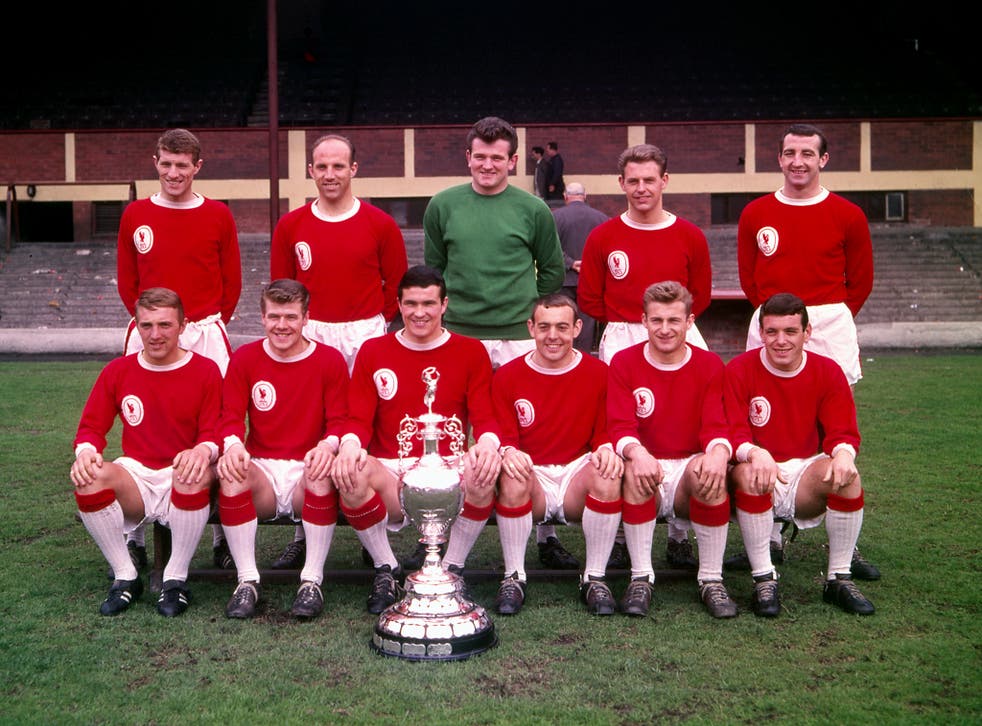 One of the legends of Liverpool's Bill Shankly era, Ian St John, has said that the United States is way ahead of Britain in examining links between dementia and the heading of heavy leather footballs in the 1950s and 1960s and has called for action, amid the deteriorating health of several former team-mates.
St John pointed to prevalence of neurological problems among Shankly's former players, with one-time captains Ron Yeats and Tommy Smith both struggling and Geoff Strong, a member of the 1965 FA Cup winning team with Yeats and Smith, having died four years ago at the age of 75, having also been robbed of cognitive function by Alzheimer's.
St John said that he received no sense from the Professional Footballers' Association that they believe a scientific breakthrough can be made in establishing or discounting any link. St John left a meeting with players' union on the subject several years ago with the impression that the PFA felt any link was "hard to substantiate" and that nothing could be done. By contrast, his presence at a trade union meeting in the US left him convinced that the sport on that side of the Atlantic was at least investigating the delayed medical effects of repeatedly heading the water-soaked leather footballs, in the last century.
The struggles being faced both by Yeats and Smith have been highlighted in a new book on the players who have lead out the club, entitled 'Liverpool Captains' by the Norwegian writer and translator R. Lund Ansnes. St John helps Ansnes with the chapter on Yeats, by acting as an intermediary during their interview and helping bring out the now 79-year-old's memories. It is in the book that St John expresses his frustration with the seeming reluctance to commission research, 15 years on from the inquest which established that the late Jeff Astle, of West Bromwich Albion, did suffer neurological damage after heading heavy footballs.
"In Europe, people are worried about this," St John said. "If doctors' research shows that football gave a lot of us health problems, the clubs would have to pay a lot of money in compensation.
"It's true that women our age suffer from dementia too, but in the same numbers as men in our industry? I'm not talking about men in our country in general who get Alzheimer's. I'm talking about the percentage of our little group of professional footballers from the 1960s. I believe this is an occupational injury, a health condition caused by our job as footballers. When boxers receive those heavy punches to the head, they need to rest. That was never an issue in our time.
"To be honest, all the big names among players from the 1950s and 1960s are suffering from memory lapse or dementia in varying degrees. They need compensation to pay carers, people to help and assist them in their everyday lives; for hospitals and treatment. They ought to be compensated to get the best help they can for their condition, and be able to lead a dignified life in the years they've got left, but it's not happening. There should be a system for employees with occupational injuries, who have their health damaged in the industry they work for."
The PFA says the Football Association is leading the investigation into whether any link does exist. The FA says its recently appointed head of performance medicine, Dr Charlotte Cowie is leading efforts to get research commissioned. But experts have not yet been engaged to look at the subject, as Cowie and the FA's 'expert concussion panel' want to ensure that the terms of reference are correct. Though American Football and rugby do have published research to work from, the FA feel they are hampered by an absence of published research on the effects of heading a football. It is unclear when a research project might be launched.
Join our new commenting forum
Join thought-provoking conversations, follow other Independent readers and see their replies