Sir Bobby Charlton: 1966 World Cup winner diagnosed with dementia
Sir Bobby's wife, Lady Norma, disclosed the news following the death of fellow Three Lions hero Nobby Stiles
Tom Kershaw
Sunday 01 November 2020 18:48 Comments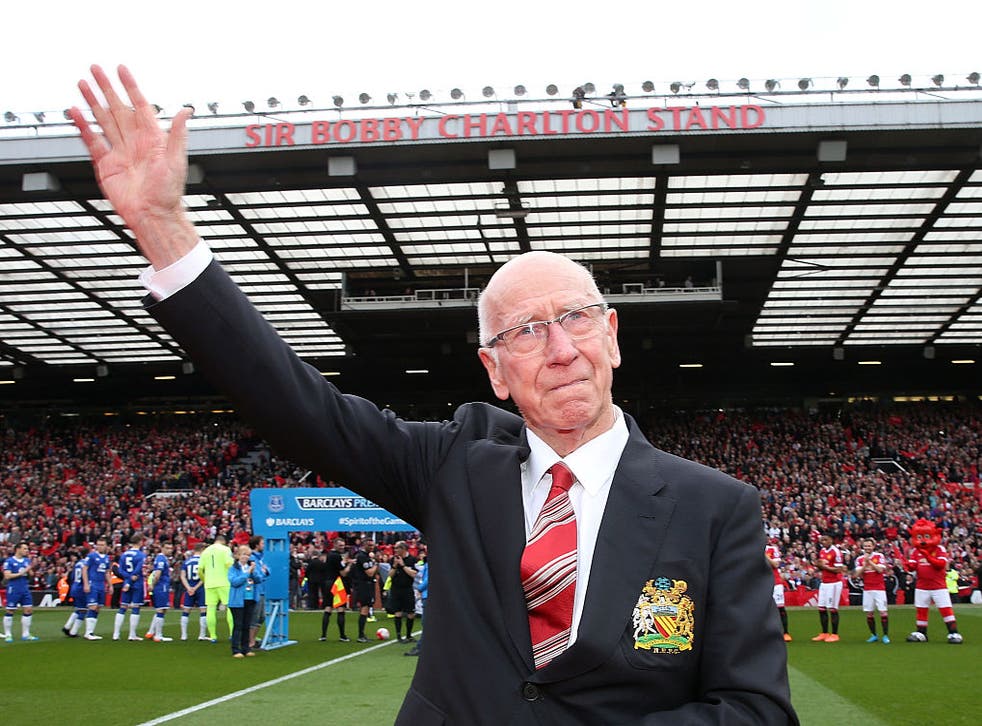 Sir Bobby Charlton, a 1966 World Cup winner and one of England's greatest ever footballers, has been diagnosed with dementia. 
The news was disclosed by his wife, Lady Norma Charlton, to The Telegraph following the recent death of his former Manchester United teammate Nobby Stiles and his older brother Jack Charlton in July, both of whom were diagnosed with dementia in later life. 
Sir Bobby, 83, who survived the Munich air crash of 1958, spent almost his entire career at Manchester United and played every minute of England's 1966 World Cup campaign, winning the Ballon d'Or that same year. He scored 249 goals in 758 games for United and 49 goals in 106 games for England.
The news will reinforce calls for the links between professional football and dementia to be further investigated after fellow World Cup winners Ray Wilson and Martin Peters also lived with the illness before passing away in 2018 and 2019 respectively.
The man who held both United and England's goalscoring records for over 40 years still regularly attended United matches up until last season. In a statement the club said: "Everyone at Manchester United is saddened that this terrible disease has afflicted Sir Bobby Charlton and we continue to offer our love and support to Sir Bobby and his family."
He also gave a series of interviews in 2016 to commemorate the 50th anniversary of England's Word Cup triumph. A film about his older brother, Jack Charlton, will be released later this month and illustrates the struggles he faced living with dementia in the final years of his life.
Tommy Charlton, Jack and Sir Bobby's younger brother, spoke about the link between football and dementia earlier this year. "It is hard not to think it was linked to heading the ball," he said. "It was just the later years when he was worst affected. I had four uncles who all played football who were hit by dementia, and I am sure that had something to do with it. But he would not have had it any other way. If you had told Jack not to head the ball, he would have still done it."
A study, led by consultant neuropathologist Dr Willie Stewart of Glasgow University and published in 2019, revealed that former footballers are approximately three and a half times more likely to die from neurodegenerative disease than the general population.
The report, commissioned by the Football Association and the Professional Footballers' Association, assessed the medical records of 7,676 men who played professional football between 1900 and 1976. Their records were matched against more than 23,000 individuals from the general population.
The study's findings came 17 years after former England and West Brom striker Jeff Astle died at the age of 59 with what a coroner described as an "industrial injury".
Register for free to continue reading
Registration is a free and easy way to support our truly independent journalism
By registering, you will also enjoy limited access to Premium articles, exclusive newsletters, commenting, and virtual events with our leading journalists
Already have an account? sign in
Join our new commenting forum
Join thought-provoking conversations, follow other Independent readers and see their replies