Bolivian President Evo Morales signed by local football club
The 54-year-old has signed for a professional club in his home country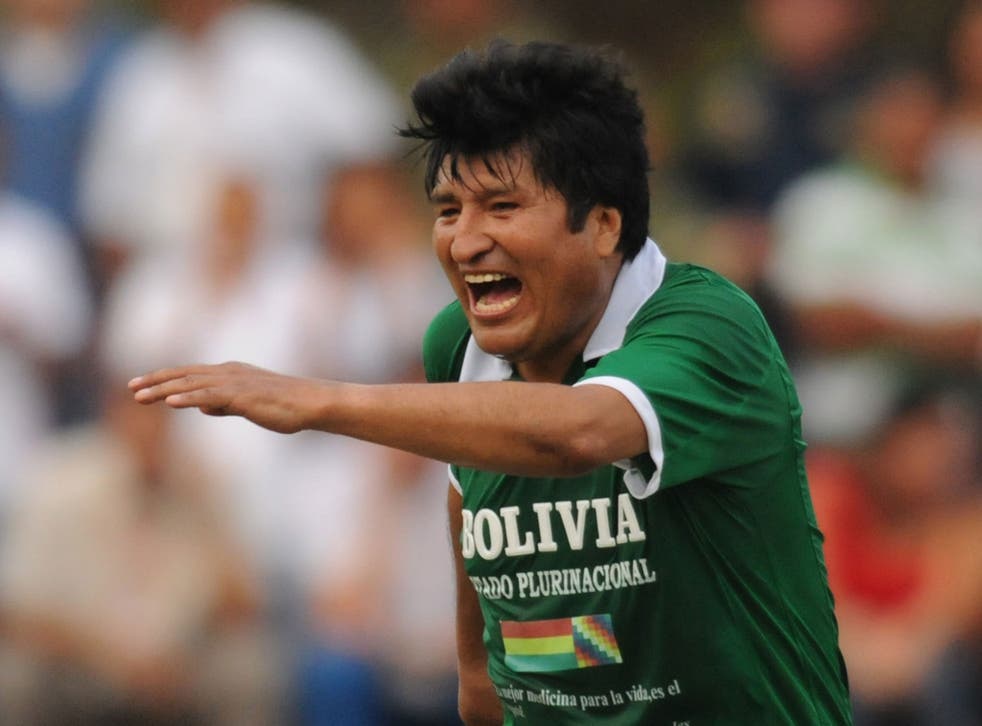 President Evo Morales has been signed by a professional club in Bolivia for next season.
Despite being 54 years old, the keen football fan will reportedly play for Sport Boys next season - a team from the south-eastern part of the country.
According to the first division club, Morales will play for about 20 minutes per game, although not in every match due to his other commitment, running the country.
He is set to receive the minimum salary, around £174.
"He loves football and plays well," said Sport Boys' president Mario Cronenbold. "He'll wear the No 10 shirt."
"We'll send him a list of matches and he'll chose which ones to play in," he said.
Unsurprisingly, playing with a professional football club, particularly one in the top tier of Bolivian football, is said to be 'a dream come true' for Morales according to local politician Edwin Tupa.
It is not the first time Morales has hit the headlines for his exploits on the football field. In 2010 he found himself in hot water after appearing to be caught on camera kneeing an opponent in the groin, in a heated match against the mayor of La Paz's team.
Two players were sent off in that game, including one of the President's bodyguards, as local police tried to arrest an opposition player following the game for a particularly vicious foul on the President - fortunately the mayor intervened in the player's favour and rescued him.
Whether the President's apparent penchant for the odd off-the-ball incident will render him a liability on the pitch is just one of the many interesting things that fans of Sport Boys will have to wait to find out when he joins their side next season.
If all goes well perhaps this could pave the way for more world leaders turning their hand to the sport.
The New York Red Bulls could put together a strike partnership of Barack Obama and Thierry Henry that has a definite ring to it and based on this season's performances, who knows, perhaps even Aston Villa fan David Cameron could improve his club's fortunes.
Register for free to continue reading
Registration is a free and easy way to support our truly independent journalism
By registering, you will also enjoy limited access to Premium articles, exclusive newsletters, commenting, and virtual events with our leading journalists
Already have an account? sign in
Register for free to continue reading
Registration is a free and easy way to support our truly independent journalism
By registering, you will also enjoy limited access to Premium articles, exclusive newsletters, commenting, and virtual events with our leading journalists
Already have an account? sign in
Join our new commenting forum
Join thought-provoking conversations, follow other Independent readers and see their replies