BT continues to challenge BSkyB for sports rights by acquiring ESPN channels
BT Sport viewers will be able to watch FA Cup, Scottish Premier League, Europa League and German Bundesliga games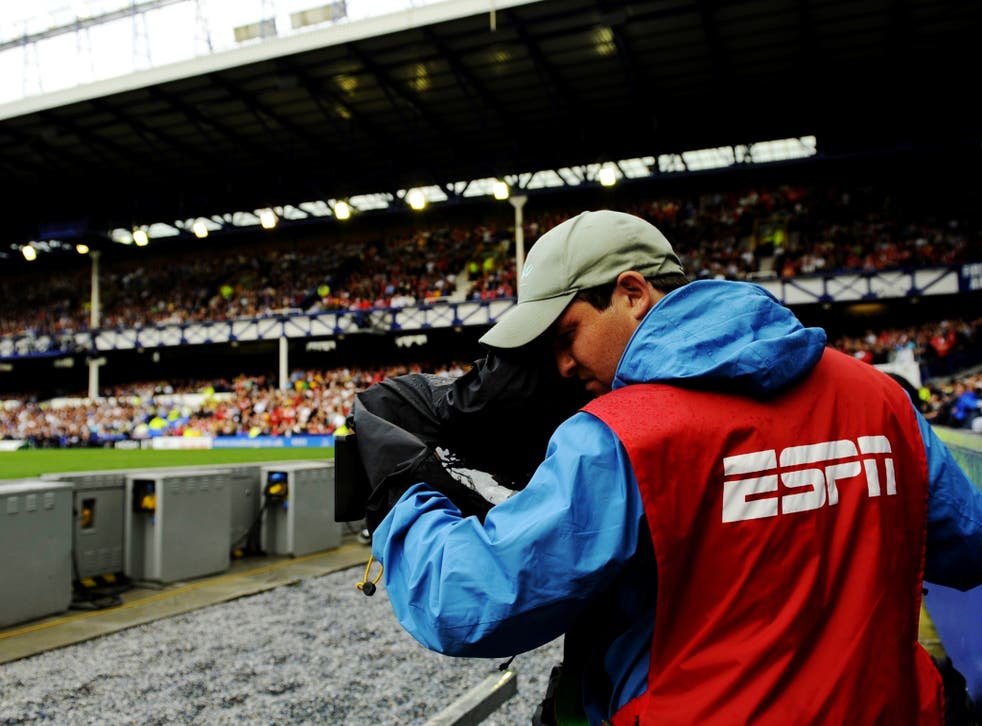 BT's emergence as a serious challenger to BSkyB for sports rights continued today after it was announced that the telecommunications giant has acquired ESPN's UK and Ireland TV channels business.
It means that as well as showing 38 Premier League matches from next season, BT Sport viewers will also be able to watch sport currently on ESPN including the FA Cup, Scottish Premier League, Europa League and the German Bundesliga.
Marc Watson, chief executive of BT television, said: "We are delighted to have reached agreement with ESPN for the acquisition of their UK channels business and that we have been able to add some exciting new sports rights to the ones we already have.
"The FA Cup, Scottish Premier League and Europa League rights will allow us to offer customers of BT Sport even more quality live football, including our first games from the Scottish top flight and our first European competition rights.
"There will also be the best of US sports available courtesy of this deal, which will further broaden the appeal of BT Sport."
The deal is expected to completed on July 31 after which BT will continue to operate at least one ESPN-branded channel which is expected to form part of the BT Sport TV package to be launched this summer.
The ESPN channels will be broadcast from BT Sport's new home in the Queen Elizabeth Olympic Park in Stratford.
"Until completion, the service for current subscribers to the ESPN channels across all television platforms remains unchanged," said a BT statement.
BT, whose new sport operation is based at the London Olympics broadcast center, said at least one of its channels will continue to carry the ESPN name. The deal does not include ESPN Classic, which will close.

"We could not be more proud of the TV channels built and nurtured by our talented team over the past four years," said Ross Hair, ESPN's managing director in Europe, Middle East and Africa. "The value of that hard work is reflected in this deal with BT and the continuation of ESPN on television screens across the UK and Ireland."
PA
Register for free to continue reading
Registration is a free and easy way to support our truly independent journalism
By registering, you will also enjoy limited access to Premium articles, exclusive newsletters, commenting, and virtual events with our leading journalists
Already have an account? sign in
Register for free to continue reading
Registration is a free and easy way to support our truly independent journalism
By registering, you will also enjoy limited access to Premium articles, exclusive newsletters, commenting, and virtual events with our leading journalists
Already have an account? sign in
Join our new commenting forum
Join thought-provoking conversations, follow other Independent readers and see their replies