BT Sport wins rights to Champions League and Europa League football - leaving ITV and Sky Sports with nothing from 2015
The European football adds to their capture of Premier League rights and Premiership Rugby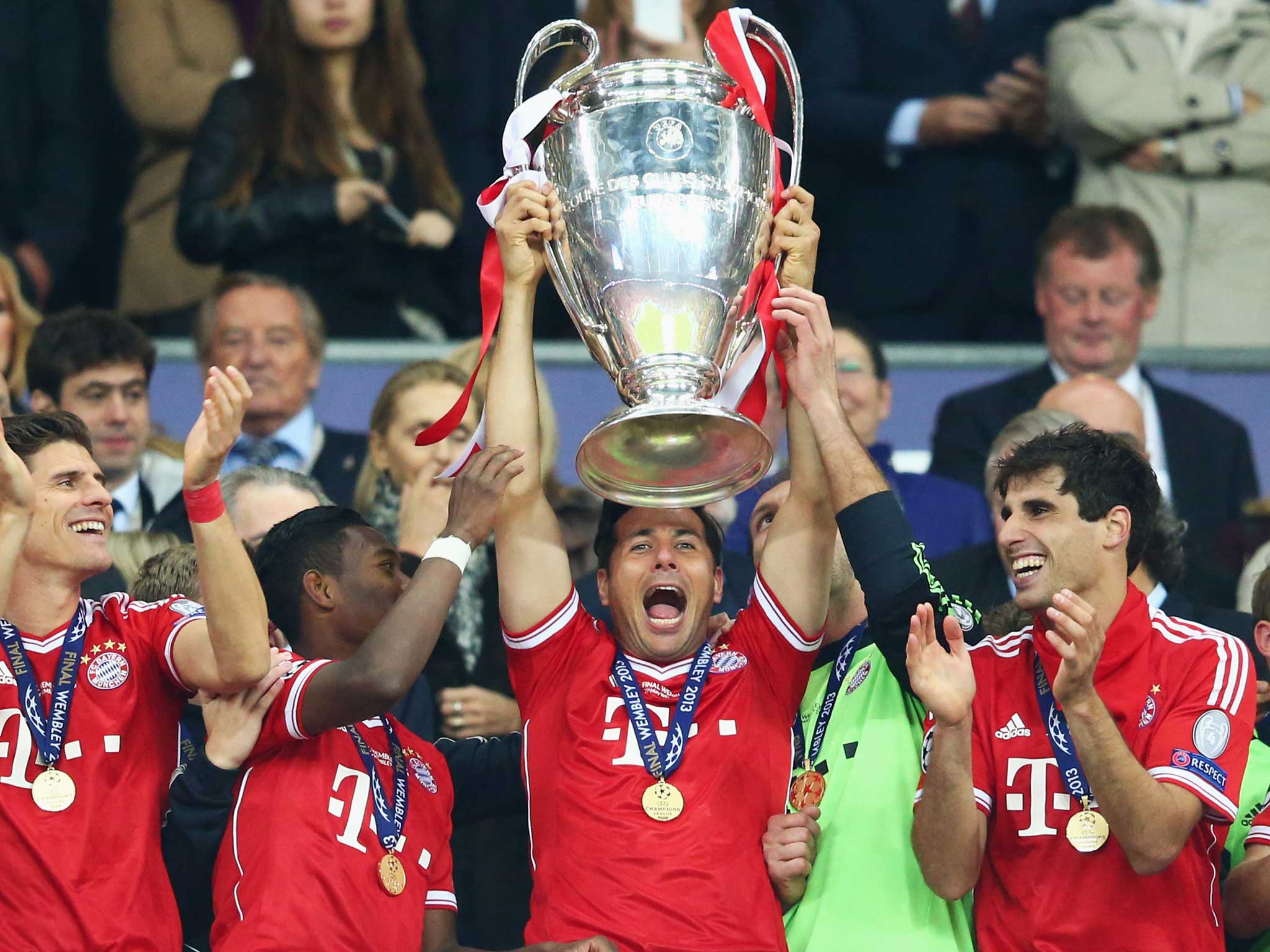 BT Sport has claimed it is now "the natural home of football" after securing the exclusive UK rights to show Champions League and Europa League matches.
The broadcaster announced on Saturday it had agreed an exclusive deal worth almost £900million for the rights to show both UEFA competitions for three seasons from 2015/16. It said the deal was proof it was "here to stay".
It is the first time a single UK broadcaster has won the exclusive live rights for all 350 matches from the two tournaments per season.
Currently Sky and ITV hold the rights to show Champions League matches.
John Petter, BT Consumer chief executive, believes the new deal is great news for UK sports fans and shows that BT Sport is no "marketing gimmick".
He told Press Association Sport: "I think it says that BT Sport is very much here to stay.
"The argument has been made that BT Sport is a marketing gimmick or a flash in the pan, and those things just aren't true.
"These rights are going to run through until 2018, so it's proof that BT Sport is here to stay and it's changing the way sport is done in this country because this gives us more top-class football than Sky, and this makes BT the natural home of football."
BT has pledged to make European football "far more accessible and affordable to fans", and will show a selection of the games for free on BT Sport even to homes that have not signed up to the channels.
The finals of each tournament will be shown for free, while each British team involved in Europe will feature for free at least once each season.
Petter added: "We're extremely pleased, I think this is great news for British sports fans too because the competition today, to get the whole thing, you've really got to pay £40 or plus a month (referring to Sky customers) and we will make the competition far more accessible and affordable to British sports fans."
BT has agreed to pay around £299million per season for the UEFA deal, a figure Sky feel is "far in excess" of its own valuation for the rights to the European matches.
A Sky statement read: "We bid with a clear view of what the rights are worth to us. It seems BT chose to pay far in excess of our valuation.
"There are many ways in which we can invest in our service for customers. We take a disciplined approach and there is always a level at which we will choose to focus on something else. If we thought it was worth more, we'd have paid more.
"Nothing changes until 2015 and we look forward to 18 more months of live Champions League on Sky Sports."
Asked if he felt BT had paid over the odds, Petter said: "Of course I don't feel that.
"These were the crown jewels properties for Sky. I'm sure they'll be kicking themselves today.
"I feel for them obviously, but they got it wrong."
Telecommunications giant BT launched its UK sports channels on August 1 this year.
BT Sport is showing 38 live Premier League matches that it paid £738million for over three seasons.
The BT channels are also showing live FA Cup games and live football from the top leagues in Germany, Italy, France and Scotland plus the FA Women's Super League.
Away from football, there will also be rugby union and women's tennis, plus MotoGP coverage from next year.
Asked if he was disappointed with any viewing figures so far for any of the shows, Petter said: "Far from it, I'm absolutely thrilled with the viewing figures, they are extremely strong.
"We're very pleased with the progress that BT Sport has made."
PA
Join our commenting forum
Join thought-provoking conversations, follow other Independent readers and see their replies