Ched Evans: Steve Bruce wades into Evans' rape case by claiming he understands why the former striker has appealed conviction
Bruce has revealed he was one of the three Premier League managers to give his support to Oldham chairman Simon Corney before the deal collapsed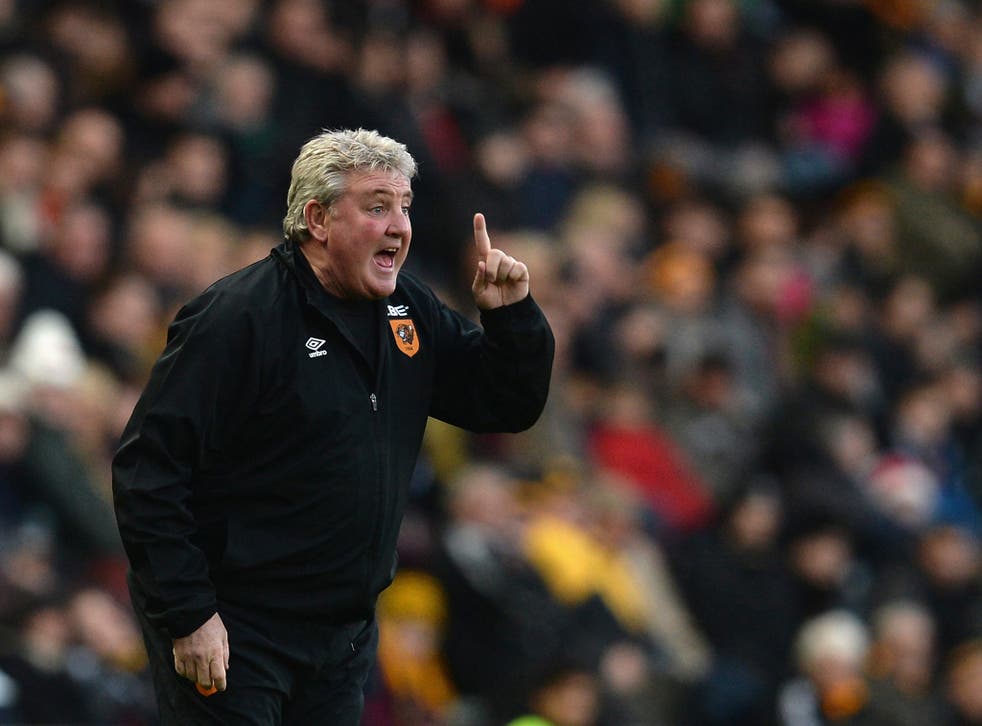 Convicted rapist Ched Evans' future in football has continued to make waves as Hull manager Steve Bruce questioned his conviction while Labour's shadow sports minister Clive Efford called for clubs to be barred from signing people on the sexual offenders' register.
Oldham pulled the plug on a deal on Thursday after a storm of opposition but Bruce said he had contacted the League One club to offer his support for the move and believed Evans should have been given a second chance.
In separate developments, Football Association chairman Greg Dyke said there was "no basis" for intervening in the case but said the game should now come up with new guidelines and a possible change to the code of conduct. Meanwhile, players' chief Gordon Taylor has apologised after appearing to compare the case with the fight for justice over the Hillsborough disaster.
Bruce revealed he was one of three top-flight managers who contacted Oldham to give his support to the club's chairman Simon Corney as the club considered whether to sign Evans. His comments provoked a storm of criticism on social media.
Bruce said: "I have to be honest and say yes (I was in contact with Oldham).
"I've known Simon for a lot of years now. He'd looked at the case too. He was of the opinion to give the kid a chance. I can only say on behalf of myself, I know I might be upsetting people but there is a question of the rape and how he's been convicted by a jury.
"When you look at the evidence, it is there for appeal."
Evans was refused leave to appeal but his case is now going before the Criminal Cases Review Commission (CCRC).
Bruce added: "I'm a big believer that if you have done your time everyone deserves a second chance, we have seen footballers involved with accidents and being given a second chance.
"It's a very difficult situation for everyone concerned. It's a pity they could not have the appeal and get it over and done with.
"For me the appeal can't come quick enough for Ched. It must be a frustrating and difficult time for him and I think the events of the appeal, for me, will see Ched be allowed to play football again."
The CCRC is an independent public body that reviews possible miscarriages of justice in the criminal courts of England, Wales and Northern Ireland and refers cases to the appeal courts.
Efford has urged the FA to cancel Evans' playing registration and Efford backed suggestions that clubs should not be permitted to sign anyone who remains on the sexual offenders' register.
Efford told Press Association Sport: "I believe football clubs should not take on anyone on the sexual offenders' register. For a start clubs are heavily involved with young people and secondly footballers have a status as role models where they can influence young impressionable people.
"The FA needs to set up a clear code of conduct and guidance for clubs. The fact is they have not looked at it urgently enough following the row last year with Sheffield United and instead have sat back and allowed the row to reignite.
"Decisions like this should not be left solely to individual clubs where the short-term interests of the club could outweigh the greater good of the game of football."
Dyke, speaking for the first time about the Evans situation, said the issues would be looked at by the FA.
Dyke said: "Rape and sexual violence are abhorrent and unacceptable. This cannot be overstated.
"We have reviewed the Ched Evans case in some detail at the FA and we have examined both the legal requirements and our rules and regulations and there is no basis for us to intervene directly in this particular case.
"That said, it is important that we continue to look at the issue of behaviour and attitudes within football, and recognise the unique privileges and responsibilities that come with being a participating member of the national game.
"I would encourage the game to consider and discuss this matter and the prospect for future guidelines or codes of conduct. The FA will certainly be considering it in line with our own ongoing review of what constitutes public or private communications and behaviour."
Taylor, the Professional Footballers' Association chief executive, apologised for comparing the attempt to clear Evans' name with the campaign for justice being conducted over the Hillsborough disaster, where 96 Liverpool supporters died in April 1989.
Taylor sought to clarify his comments on Friday morning, telling Sky Sports News: "The point I was making was not to embarrass or upset anybody at all among the Liverpool supporters. I'm very much an admirer of them and they know that.
"That was never my intention but it was the fact that how things at one time can be perceived one way but come out very differently with the passage of time.
"If people feel that way (offended) about what I said, I can only apologise."
Evans, now 26, was jailed in April 2012 for raping a 19-year-old woman. He was released from prison in October, after serving half of a five-year sentence.
He blamed 'mob rule' for his move to Oldham collapsing on Thursday and for the first time apologised to the woman he was found guilty of raping. However the former Sheffield United striker still maintained his innocence in regards to the rape conviction.
PA
Register for free to continue reading
Registration is a free and easy way to support our truly independent journalism
By registering, you will also enjoy limited access to Premium articles, exclusive newsletters, commenting, and virtual events with our leading journalists
Already have an account? sign in
Register for free to continue reading
Registration is a free and easy way to support our truly independent journalism
By registering, you will also enjoy limited access to Premium articles, exclusive newsletters, commenting, and virtual events with our leading journalists
Already have an account? sign in
Join our new commenting forum
Join thought-provoking conversations, follow other Independent readers and see their replies