Chelsea racism video: Arsenal manager Arsene Wenger brands Paris Metro incident 'pathetic'
Chelsea have suspended three supporters from Stamford Bridge following the incident
Jim van Wijk
Friday 20 February 2015 12:11 Comments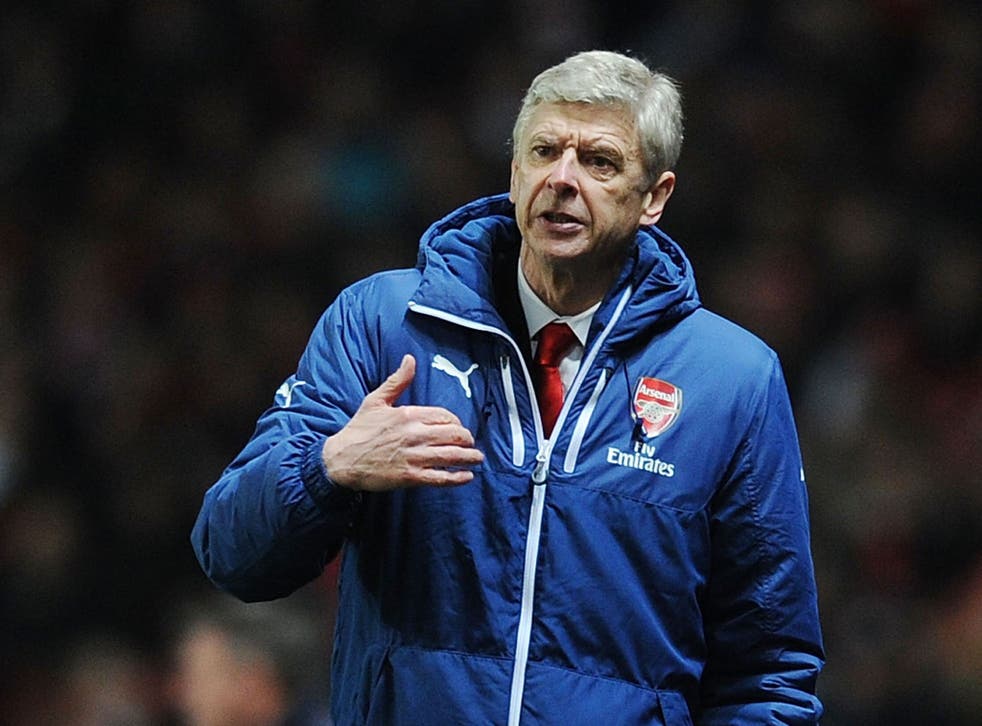 Arsenal manager Arsene Wenger has branded the racist incident on the Paris Metro involving Chelsea supporters as "pathetic", but accepts the issues raised are "society's problem".
Three Chelsea supporters could face life bans from football after being suspended from Stamford Bridge by the Barclays Premier League club as part of the ongoing investigation into the events of Tuesday evening.
A black commuter was blocked from entering a train by what appeared to be a group of fans travelling to the Parc des Princes for the Champions League match against Paris St Germain.
A chant of "We're racist and that's the way we like it" from the Chelsea fans was clearly audible on a video of the incident.
Chelsea on Thursday night announced three unnamed supporters had been identified, with the help of other fans, and have been suspended, pending further investigation. Life bans could be implemented if there is sufficient evidence.
French coach Wenger, the longest serving manager in the Premier League, welcomed the swift action of Chelsea and called for the full force of the law to be implemented on anyone found guilty.
"It looked pathetic and dreadful. Unfortunately we always have a recurrence of that. You have to be extremely severe with any incident of that calibre," said Wenger.
Asked where the problem lies, the Arsenal manager replied: "(It is) society's problem."
Wenger continued: "More intelligent people than myself think about that and nobody has found a miraculous solution, it certainly starts from childhood education and an open-minded attitude.
"There is a danger of having radical people in every society. Since I observed youth movements, there are always certain people who are ready for radical solutions and most of the time you have to control them."
Chelsea manager Jose Mourinho is expected to add to the club's condemnation of the incident at his scheduled media conference at 12:30pm.
Wenger added: "I don't think the managers agree with that kind of behaviour. Everybody has to fight against that. Why should you not? There's no reason at all.
"You have to be 100 per cent against that. It is absolutely ridiculous."
Chelsea's swift action prevents those supporters from attending Saturday's Premier League match with Burnley at Stamford Bridge, which has been designated a 'Game for Equality'.
The statement on chelseafc.com read: "Chelsea Football Club is suspending three people from Stamford Bridge as a result of investigations into the incident on the Paris Metro on Tuesday evening.
"If it is deemed there is sufficient evidence of their involvement in the incident, the club will issue banning orders for life.
"We have received substantial information to date following our witness appeal and we are grateful to the many Chelsea supporters who have provided information so far.
"Our investigations are ongoing and we would request any further information is sent to customer.serviceschelseafc.com.
"We also continue to cooperate fully with the Metropolitan and Paris police forces who lead the ongoing criminal investigation."
Paris prosecutors confirmed that the alleged victim, identified in media reports as French-Mauritian Souleymane S, had made a formal complaint.
The French authorities are working with their British counterparts and anyone convicted could face a prison term of up to three years and a fine of up to 45,000 euros (£33,000).
In an interview with Le Parisien on Thursday, Souleymane called for those involved to be jailed.
He says he could not bear to tell his wife or children about what occurred on Tuesday afternoon at the Richelieu-Drouot Metro station.
The incident was also condemned by Prime Minister David Cameron, FIFA president Sepp Blatter, UEFA, the Football Association, the Chelsea Supporters' Trust, the Football Supporters' Federation and anti-racism groups Football Against Racism in Europe and Kick It Out.
Souleymane said he had no doubt about the reason he was pushed back from entering the train carriage.
"I understood that they were attacking me because of the colour of my skin," he said.
Register for free to continue reading
Registration is a free and easy way to support our truly independent journalism
By registering, you will also enjoy limited access to Premium articles, exclusive newsletters, commenting, and virtual events with our leading journalists
Already have an account? sign in
Join our new commenting forum
Join thought-provoking conversations, follow other Independent readers and see their replies