Comment: It looks bad for Manchester United manager David Moyes right now, but the example of Brendan Rodgers at Liverpool shows how things can change
'Ask him who gave away a free-kick six years ago and he'll get it in an instant'
Ian Herbert
Tuesday 21 January 2014 02:00 Comments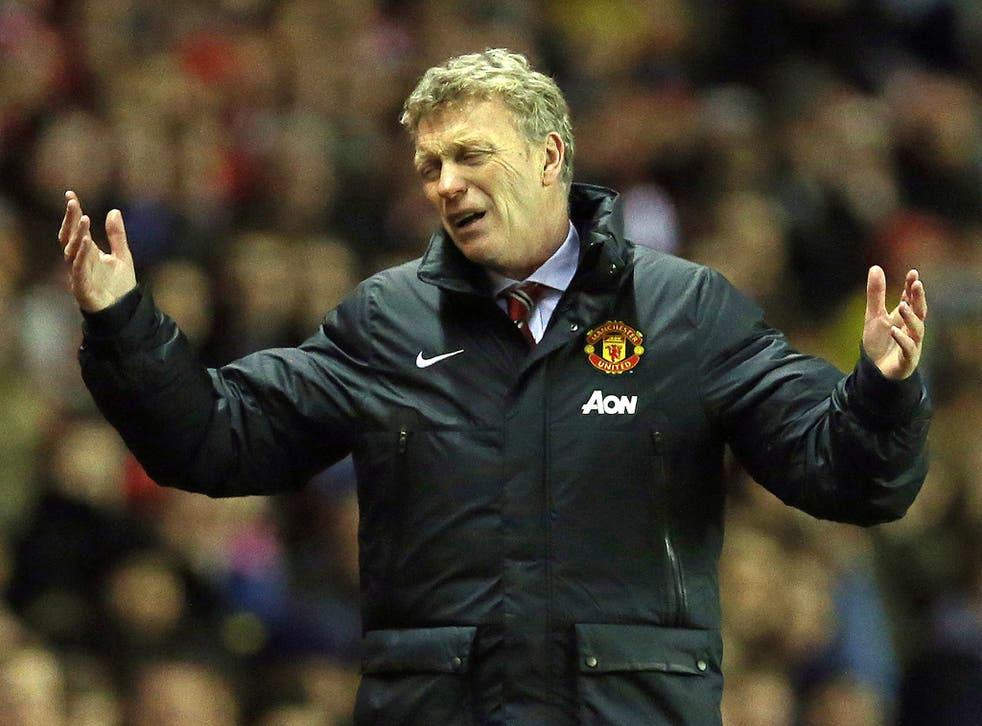 Yes, it's a bad place for David Moyes; a place so full of people pointing both barrels in his direction that he even found himself on the BBC 10 o'clock news on Friday – and not as a sport item. They screened a clip of him being asked to discuss Manchester United's share price, which seemed exceedingly tough on the man.
Brendan Rodgers has not yet made it on to prime-time TV in this way – Being: Liverpool is as bad as it has got – but you only need to consider how far Liverpool have travelled since the depths of last winter, when Rodgers' own first season at the helm of a football institution put him in some fairly desperate straits, to know that perspective, rather than panic, is required where Moyes and United are concerned.
It was actually a year ago next weekend that Liverpool suffered that desultory FA Cup exit away to Oldham Athletic, at which point in the season Rodgers' team were seventh in the Premier League, just as United are now – and 22 points off the top, compared with United's 14. A friend of mine was at Melwood the day after that Cup defeat. "A morgue," is how he remembers it. Of course, Liverpool were not the defending Premier League champions, but their journey in 12 months does reveal the change that can come with time, the introduction of a few new players and the chance for a group who are the manager's own to bond and to adhere to his ways.
The question is – what qualities does Moyes have to lift United from the place where they find themselves? When you listen to evangelising managers such as Rodgers and Everton's Roberto Martinez, radiating their positivity and philosophies, it's easy to see why they sweep players and media along. Moyes is different: intense in the extreme and just not given to that kind of exuberance. The contrast between him and his Everton successor, as they held court within an hour of each other last Friday, was startling to behold. First up was Martinez, tanned from his club's Tenerife break and turning another press conference into an oration. Then came Moyes – taciturn, tetchy and turning his own into an inquisition, 20 miles up the M62.
The Glaswegian's intensity promotes the lazy assumption that all this is destined to end in failure at Old Trafford. The visual age we're in, where smiles, jokes and rapid actions are de rigueur, simply doesn't help people like him.
He is an arch-analyst, who pores over defeat, takes it badly and "locks himself away with it," as one friend of his describes it to me. "A black dog mood doesn't begin to describe it…" Moyes' former Everton physio Mick Rathbone, whom Sir Alex Ferguson appointed as a mentor to United's junior players 14 months ago, has said of Moyes that he is "like the bloody Rain Man" with an "almost supernatural ability to read, understand, analyse and recount every single passage of play while he is in the dugout". Forget much talk of anything other than football with this man. One former player recalls how, when he first arrived at Everton, he could not strike up any conversation with Moyes which wasn't about football.
Delve back into the very few crises Moyes has experienced in his professional life – the most instructive way of analysing whether he can solve this one – and you will find that all this intensity can be a double-edged sword. It is a positive, in the way that an exhaustive grasp of players, systems and winning methods is a requisite for success. "If you ask him who the Chancellor of the Exchequer is, he probably won't be able to tell you," Rathbone said. "But ask him who gave the free-kick away that led to Aston Villa's equaliser at Villa Park six years previously and he will get it in an instant."
Elite players expect that, though you certainly feel that Moyes might adhere a little to the philosophy of Carlo Ancelotti, who in an immensely revelatory interview with the Financial Times this weekend reflected: "Football is the most important of the less important things in the world." There is wisdom in that. Gary Neville's autobiography Red describes how Sir Alex Ferguson could be far less intense in the dressing room than his image suggests.
One former associate of Moyes tells me he believes that the intensity, and hyper-analysis which is bound up with it, explains the "streakiness" of his teams, who can tend to go on extended runs of both victories and defeats. It is as if the process of computing reasons for defeat means that reversing the trend takes time. There was a grim initial period at Preston; Everton's eight defeats in nine at the beginning of the 2005-06 season; and the dreadful losing end to the 2003-04 season at that club.
David Weir, Moyes' captain in 2003-04, has written of the difficulties between Moyes and the players which that season created. "We were getting beaten right, left and centre," Weir said in his own autobiography, Extra Time. "There was a bit of a watershed when we lost 5-1 to Man City in the final match of that season. The manager was in the depths of despair. He couldn't believe what had happened and the players had turned against him a bit at that point. There was almost an 'us and them' feeling at that time."
Weir was describing the effects of what Rathbone calls the Reverend Ian Paisley mentality in Moyes. But the postscript to the defender's story is revealing.
A small group of Moyes' senior players told him that summer that the intensity was becoming debilitating. He, with his collegiate approach to management, listened, heard them and loosened up a little. He made his squad smaller and tighter that summer, brought in Tim Cahill – who became the figurehead of his team. Moyes was not intransigent. And he did not look back.
The size of the task ahead of him is in a different stratosphere now. The sight of Rafael da Silva running concentric circles around United's penalty area as Samuel Eto'o limbered up for Chelsea's second goal on Sunday may cause him to wonder what the hell he has walked into. But Rodgers can say he's been there, too.
It was only last week that he offered his own fleeting insight into the pit of despair Moyes occupies, by describing driving home to Formby after a pitiful defeat at Stoke on Boxing Night 2012. "There was family in the house. But I went straight upstairs to the room," Rodgers related. "I didn't come out."
Who could replace Patrice Evra at Manchester United?

Show all 7
Register for free to continue reading
Registration is a free and easy way to support our truly independent journalism
By registering, you will also enjoy limited access to Premium articles, exclusive newsletters, commenting, and virtual events with our leading journalists
Already have an account? sign in
Join our new commenting forum
Join thought-provoking conversations, follow other Independent readers and see their replies