Cristiano Ronaldo tops 50 million 'Likes' on Facebook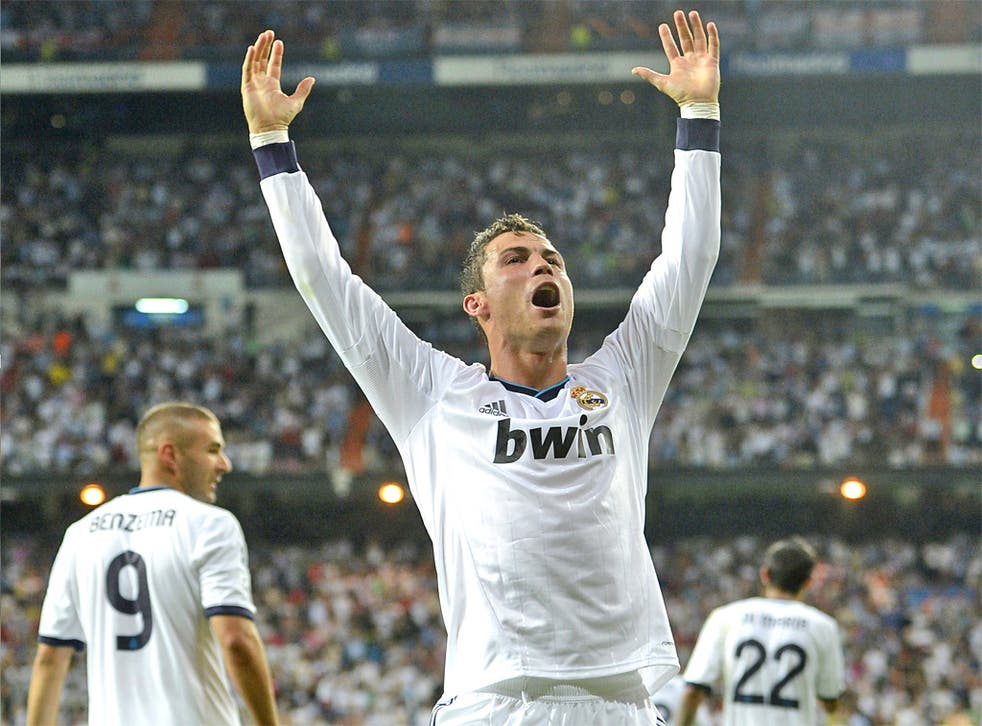 As well as celebrating his 100th cap for Portugal tomorrow night, Cristiano Ronaldo can revel in becoming the first sportsman to receive over 50 million 'Likes' on Facebook.
The Real Madrid forward is the most popular sportsman on the social networking site, boasting 10 million more fans than his great adversary on the football field, Lionel Messi.
The figure also means 5 per cent of everyone who uses Facebook is a fan of the former Manchester United player.
Messi is in second place while David Beckham is third (with 21 millions 'Likes'), Ronaldo's team-mate Kaka is in fourth (18 million) and Andres Iniesta in seventh (10 million).
The remainder of the top ten most popular sportsmen on Facebook is made up of non-footballers. They include three backetball players - Lebron James (fifth), Michale Jordan (sixth) and Dwayne Wade (eighth). Indian batsman Sachin Tendulkar in ninth and WWE wrestler John Cena in tenth complete the top ten.
Join our new commenting forum
Join thought-provoking conversations, follow other Independent readers and see their replies