Dangerous Game: in a genre full of terrible films, we may have found the worst football movie ever made
From Darren Day as a Russian mafia boss to some reality TV no-mark as the detective, this couldn't have gone much worse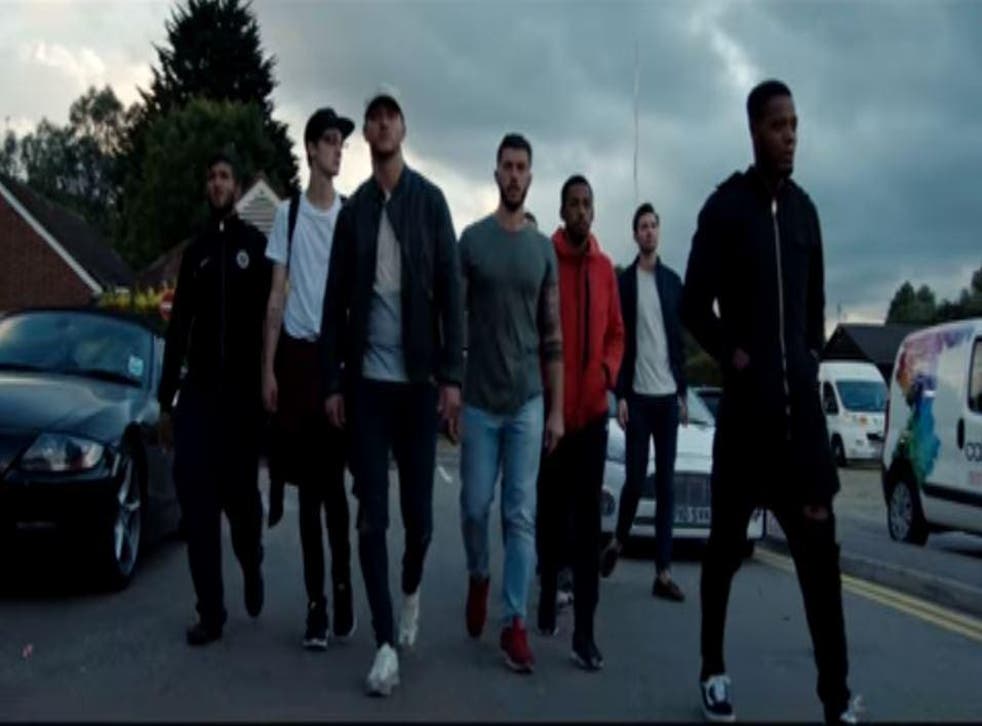 Who would have thought that the 2014 Fifa propaganda drama United Passions could be unseated as the worst football film of all time?
Certainly not me, and anyone else who sat through the Sepp Blatter vanity project showered money on Sam Neil and Tim Roth to rewrite history in favour of the former Fifa president.
Yet we never factored in the low-budget British geezer genre turning to the Premier League to deliver another in its long line of straight-to-DVD fodder. Dangerous Game might just be about to take the unwanted 'worst football film ever' crown - and that goes way, way beyond the tragic attempt at match action.
Calum Best (son of the legendary George Best) stars as centre-forward Chris Rose who gets his dream move from fictional Championship club 'Loughford' to Premier League 'East Stratford FC'. His dream move, his boyhood club, he is finally joining 'The Knights'
Rose has a down on his luck childhood pal, Adam Chopra (played by Amar Adatia) who it's revealed is in debt to the Russian Mafia and Chris Rose is soon pulled into his world of gambling debt and Russian bad guys.
If the flaky plot was its only sin, then we'd shrug our shoulders and see just another bargain bin DVD slide into obscurity, until we realise just how little the filmmakers know about football and gambling and then hilarity ensues. Rose you see, finds out he's earning less than another new Knight's signing, his arch rival Marcel Remi. So Rose agrees to 'throw a game' for the Russian mafia and they in turn will clear his friends gambling debts & make up his wages to that of his rival. Quite how a centre-forward is going to ensure the opposition win is never explained, and we don't need to worry as in stoppage time Rose accidentally heads in a winner from 30 yards.
Step forward Darren Day as head of the Russian Mafia (yes, the former host of ITV game show, You Bet!). Rose is tied up whilst Day delivers what can only be described as a commercial for Zing vodka, which comes in a glowing blue bottle. I know this as it appears in the film on no less than six occasions, delivering the most ham-fisted product placement in cinema history. Day's speech on it has to be seen to be believed.
Rose finally delivers the real zinger. When told he has to repay two million pounds he reveals he has…….."50 grand in the bank and 5 grand a week wages". Wait… What? A mid-table premier league striker earns 100k+. You see, the whole premise of the film is a star Premier League striker commits a series of armed robberies to repay debts. Anyone with an ounce of common sense is screaming inside that this is utter rot.
Rose and Chopra head off on a spree of robberies, the highlight being a trainer shop robbery where they empty the till and steal 25 right shoes, and this haul from a small shop is worth £200,000 (yes, two hundred thousand pounds). A script supervisor on set is supposed to spot things like this and look after continuity, this role appears to have been left vacant during the filming of Dangerous Game - presumably to fund a role that shoehorns in The Only Way Is Essex's Ricky Rayment as a detective - but the joy in watching this concoction really is the complete disregard for any kind of detail, research, continuity or reality.
I should apologise for the spoilers above, but worry not, you'll delight and howl with laughter in seeing the training facilities, the chairman of the club, the sex scene, the wonky CGI Eiffel tower, the team manager,his team mates, the kit, the accents, Martin Tyler, Gary Lineker, Alex Ferguson, the real game footage and the endless parade of glowing blue bottles, there's always the blue bottles… it just keeps on giving and giving and giving.
As a directorial debut, Richard Colton really has served up a turkey, it's focus on flogging vodka and parading minor celebs and reality TV folk completely bulldozes what they set out to do and make a geezer movie set in the world of football. Just because you can make a film, doesn't mean you should. The bad news, courtesy of IMDB, is that "this is the first in a trilogy."
Oh boy.
Dangerous Game is available now on DVD & VOD platforms. Paul reviews films and more on the @FailedCritics podcast.
Join our new commenting forum
Join thought-provoking conversations, follow other Independent readers and see their replies