Darron Gibson facing jail as former Sunderland star pleads guilty to second drink-driving charge in three years
The midfielder was sacked by Sunderland following his arrest in March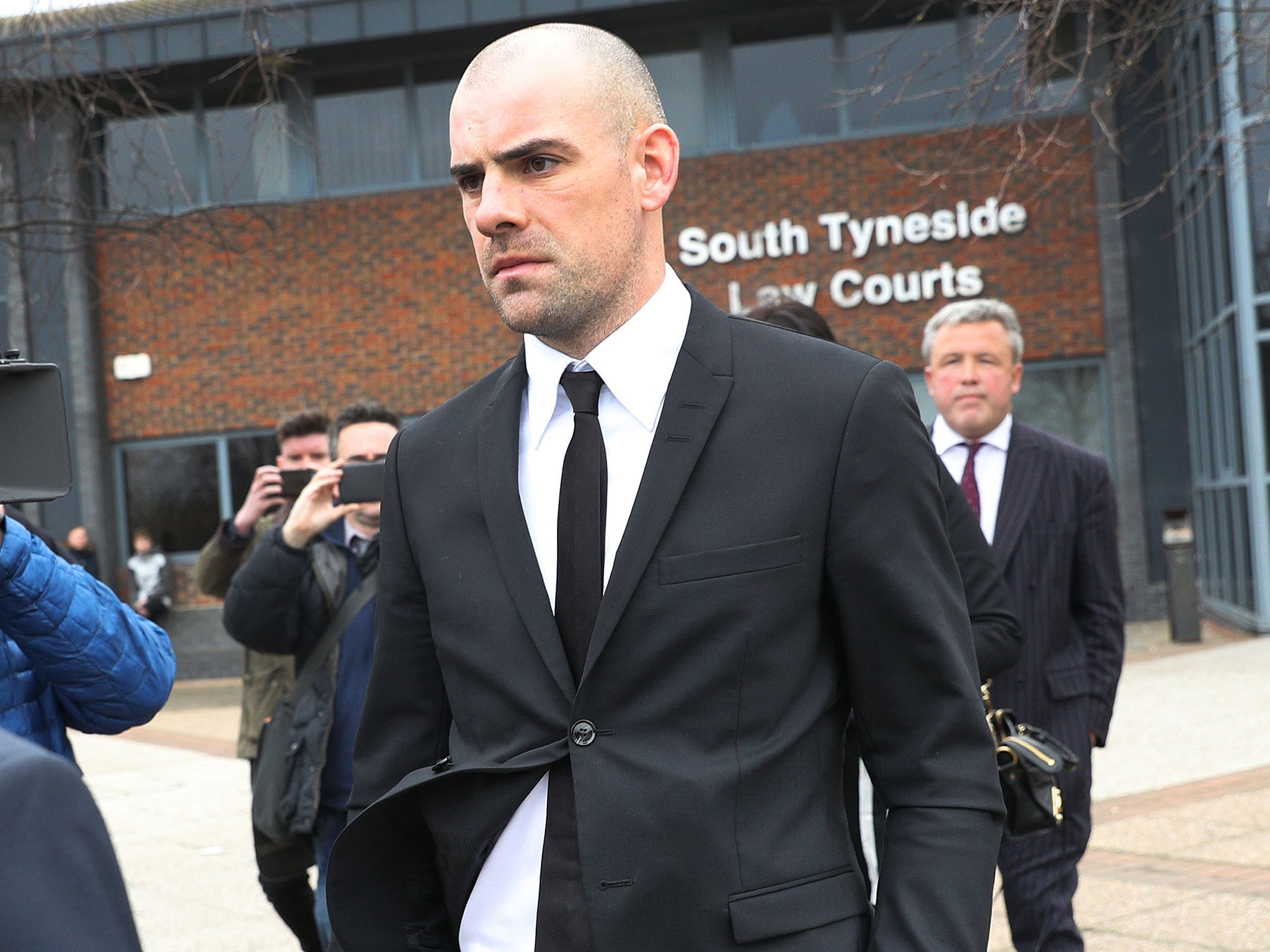 Former Sunderland footballer Darron Gibson has been told he could face a jail sentence after pleading guilty to a second drink-driving charge in three years.
The 30-year-old appeared at South Tyneside Magistrates' Court on Tuesday after he was found to be three times over the drink-driving limit, having crashed his Mercedes 4x4 into a taxi on St Patrick's Day last month before continuing to drive for several miles and hitting a number of parked cars on his way to Sunderland's training ground.
Following his arrest, Sunderland terminated his contract, and the Republic of Ireland international is due to be sentenced on 25 May where he has been told to expect a custodial term and lengthy driving ban of at least three years.
The charge comes two years and seven months after he pleaded guilty to drink-driving, careless driving and failing to stop at the scene of an accident having driven into three cyclists repairing a wheel at the roadside, for which he received a 20-month driving ban and a 12-month community order.
David Randall, chairman of the bench at South Tyneside Magistrates' Court, said that Gibson's offence was made more serious by his previous conviction, as well as the fact that he failed to stop after clipping the taxi, the damage that he caused to the parked vehicles and the length of time that the offence occurred.
"The defendant was spoken to at the roadside, police officers established he was under the influence," said Rebecca Laverick, prosecuting, who also confirmed that he was found to have 105 microgrammes of alcohol per 100ml of breath, well over the legal limit of 35mcg.
"He said he had had two drinks the night before. That didn't coincide with the manner he was presenting in, his speech was slurred and he smelled of alcohol."
Elaine Gowland, mother of one of the car owners whose vehicle was hit by Gibson, told the BBC: "The damage is horrendous - he's lucky someone didn't get killed. If someone had been on the pavement they would have been gone.
"Gibson had actually ploughed into the back of my son's car, moving it down the street and into a wall."
Henry Blackshaw, who is defending Gibson, claimed the former Manchester United and Everton midfielder was having treatment for "underlying medical causes" at the time of both collisions.
Join our commenting forum
Join thought-provoking conversations, follow other Independent readers and see their replies