Manager of American club Phoenix Rising resigns just one day after signing Chelsea legend Didier Drogba
Drogba joined the American second-tier side Phoenix Rising and pledged to help lead the club into the MLS, only for the club's manager to unexpectedly resign the very next day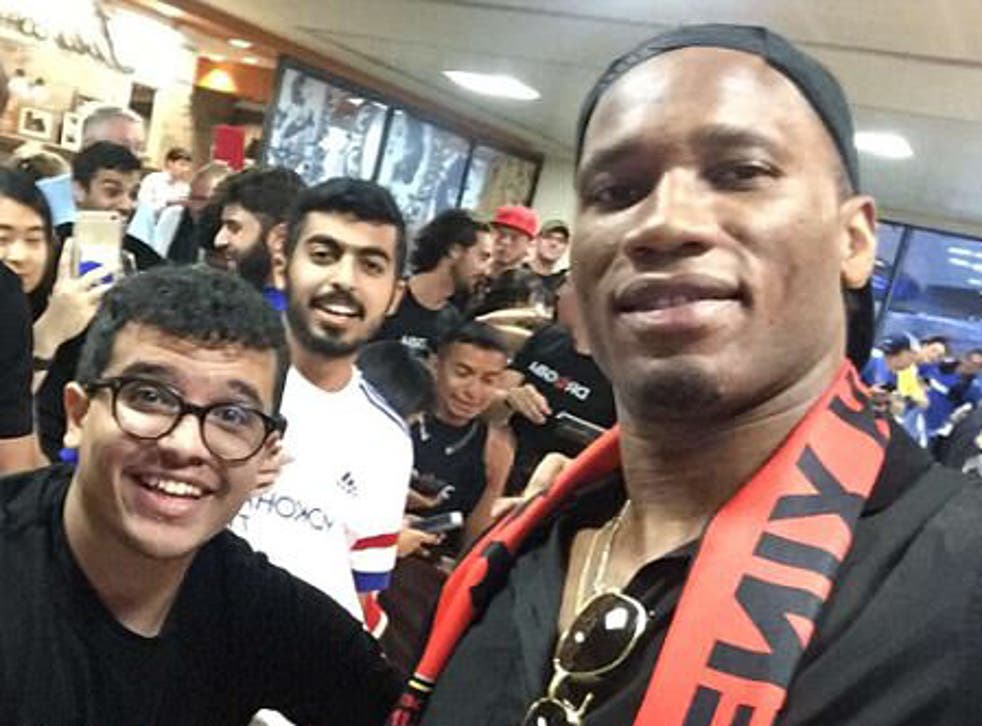 American second-tier side Phoenix Rising have been left without a manager the day after signing former Chelsea star Didier Drogba amid a blaze of publicity.
Drogba arrived at the club after four months spent as a free agent, having most recently starred for the MLS team Montreal Impact. He has been given a joint player-executive role at the Arizona club, who are one of a number of clubs attempting to be added to the MLS in the coming seasons.
However those plans have hit a minor speed bump with the news that their manager, Frank Yallop, has stood down from his position just four games into the 2017 campaign.
In a statement published on the club's website, Yallop – who has previously managed LA Galaxy, Chicago Fire and the Canadian national team – said that he was bringing his 18-month stay at the club to a close because of family reasons.
"Helping set the stage for success at Phoenix Rising has been among the most enjoyable accomplishments in my career," the former Ipswich Town defender said. "The timing is perfect here for me to step aside and move back home with my family.
"I want to thank our talented players for believing in our vision, and our extremely dedicated ownership group. I believe there is no other club better positioned for expansion to MLS."
Drogba will no doubt be particularly surprised by the news of Yallop's departure, especially considering he had joined the club just the day previous. Arriving at the city's Sky Harbour Airport, Drogba was given a heroes' welcome before heading to the club's home stadium.
Drogba has signed a two-year contract at the club and will eventually take the field as a player for the club and help the team's cause in its bid for Major League Soccer. He addressed the crowd at half-time of Phoenix Rising's match against Swope Park Rangers of Kansas City.
"Together, Phoenix is going to be in the MLS," he said, to a cheering crowd of fans.
"It's a great feeling to be here with the team," he added. "I think if there wasn't this opportunity to go to the MLS, I would still be here to help the club and the city to get to the MLS. This one is a great challenge and I'm really proud to be a part of it."
Drogba's arrival has caused a stir in greater Phoenix. The big striker considered an offer to be on Chelsea's coaching staff and play in China, but chose Phoenix. The city is among a group of a dozen US cities hoping to be awarded one of four MLS expansion bids either later this year or thereafter.
Bringing Drogba to Phoenix only further improves the market's chances for an MLS club, Phoenix Rising governor Berke Bakay said. With help from a mutual friend of his and Drogba's, Bakay brought Drogba to Phoenix earlier this year before the Phoenix Rising stadium complex was built. He then made his pitch to sell Drogba on the potential of one of the United States' largest cities without an MLS team.
Bakay said MLS was looking for three main criteria in considering expansion bids: the market, the ownership group and a stadium solution.
"When you think about the demographics of Phoenix, they're twice as big as the next media market in terms of TV viewership," Bakay said.
"We have a fantastic ownership group and we also announced that Didier is going to be part of our MLS expansion ownership group, so that makes that group significantly more attractive, bringing that worldwide soccer credibility to our ownership group and puts Phoenix on the map not just locally, but around the world."
The Phoenix Rising ownership group also includes Fall Out Boy bassist Pete Wentz, Grammy award-winning DJ and record producer Diplo and Los Angeles Dodgers pitcher Brandon McCarthy, who attended Sunday's game after getting the win over the Arizona Diamondbacks earlier in the day.
Despite the presence of the NFL, Major League Baseball, NBA, NHL, WNBA and Pac-12 in the market, Phoenix is full of football fans who watch Mexico's Liga MX matches in high numbers, and its large Hispanic population is appealing to MLS.
(Additional reporting by AP)
Join our new commenting forum
Join thought-provoking conversations, follow other Independent readers and see their replies