Djibril Cisse: Former Liverpool striker 'arrested over alleged sex tape blackmail' of Mathieu Valbuena
Cisse 'should be quickly exonerated', a source told AFP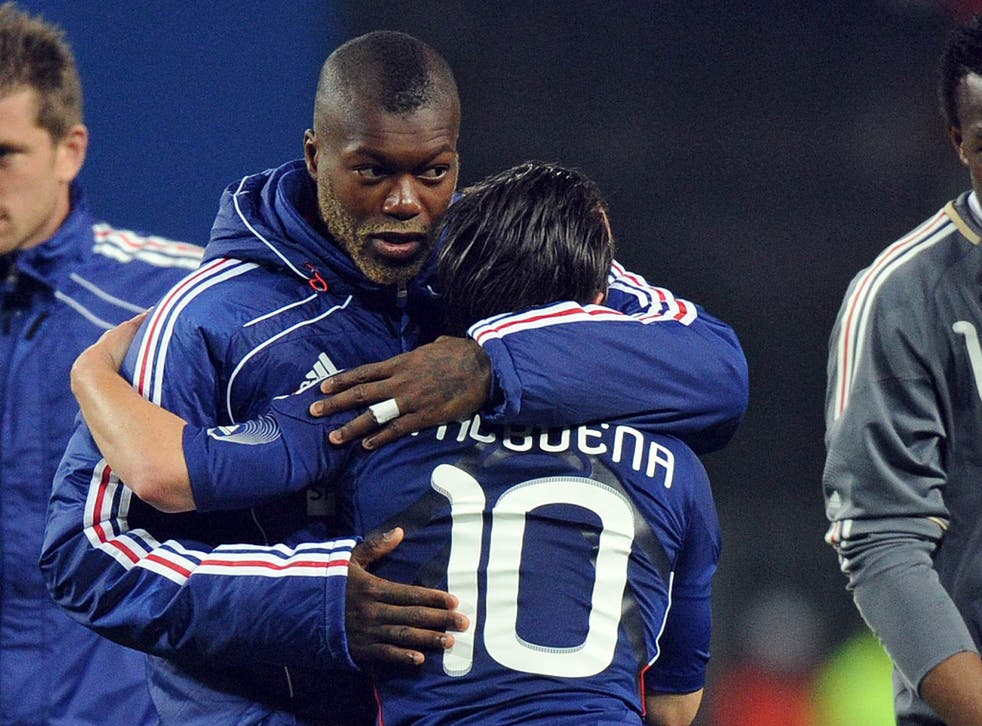 Former Liverpool and France striker Djibril Cisse is one of four people to have been arrested in connection with the alleged "attempted extortion" of former international team-mate Mathieu Valbuena, a French police official said.
Cisse, 34, who now plays for JS Saint-Pierroise in the French territory of Réunion, is one of four whom police wish to question in connection with alleged blackmail of Olympique Lyonnais' Valbuena, 31, over the possession of a sex tape.
A source told Agencie France Presse (AFP) that "in good faith", Cisse "should be quickly exonorated".
Arrests were reportedly made in the Bouches-du-Rhône and the Oise, with the judicial police of Versailles conducting the investigation.
A source close to the investigation told the police, according to AFP, added that "the existence of an intimate video has not been proven."
The official said that Cisse was aprehended because he knew the others involved, but he is not suspected to be the instigator.
The attempted extortion involved video footage of sex recorded on a mobile phone, said the official, who declined to be identified, as is common practice in France for police officers who do not have an official spokesman role.
Cisse and Valbuena (pictured together, above) were both part of France's 2010 World Cup squad.
Cisse, Lord of the Manor of Frodsham since 2005, was last week involved in a war of words with ex-wife Jude, branding her a "disgrace" after she appeared on an episode of Channel 5 TV show Britain's Flashiest Families
Bought from Auxerre for a then-club record £14million, Cisse played for two years at Anfield, scoring 24 goals in 79 matches for the club between 2004 and 2006, but his time was hampered by terrible leg break just a couple of months into his career; he also played for Sunderland and Queens Park Rangers in the Premier League as well as a host of clubs across Europe.
The Independent have attempted to make contact with Cisse's representatives.
Additional reporting from Reuters